The Loop
Players, officials at British Open honor victims of terrorist attack in Nice, France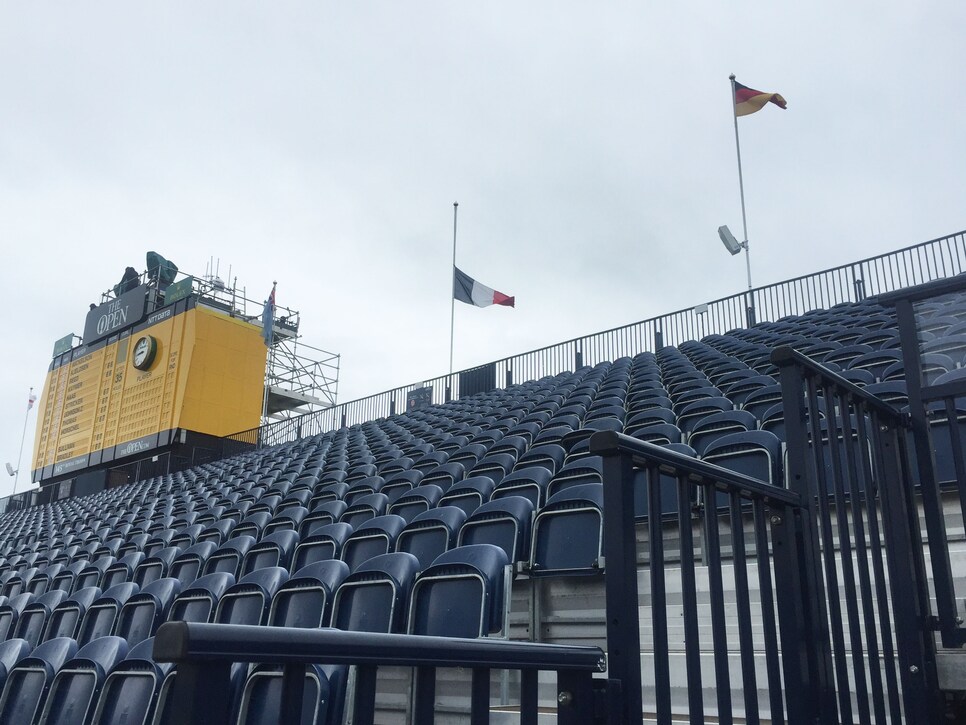 TROON, Scotland — The terrorist attack Thursday evening in Nice, France, where a truck crashed into a crowd celebrating Bastille Day, killing more than 85 people and injuring several more, was not far from the minds of many at Royal Troon on Friday. The French flag flying above the grandstand along the 18th hole was lowered to half-staff in a gesture of mourning.
Clement Sordet, one of two French players along with Victor Dubuisson in the British Open field and a Nice resident, was in the first group off the tee for the second round at 6:35 a.m. The 23-year-old making his Open debut wore a ribbon on his hat along with writing the message "Pray For Nice" on his hat.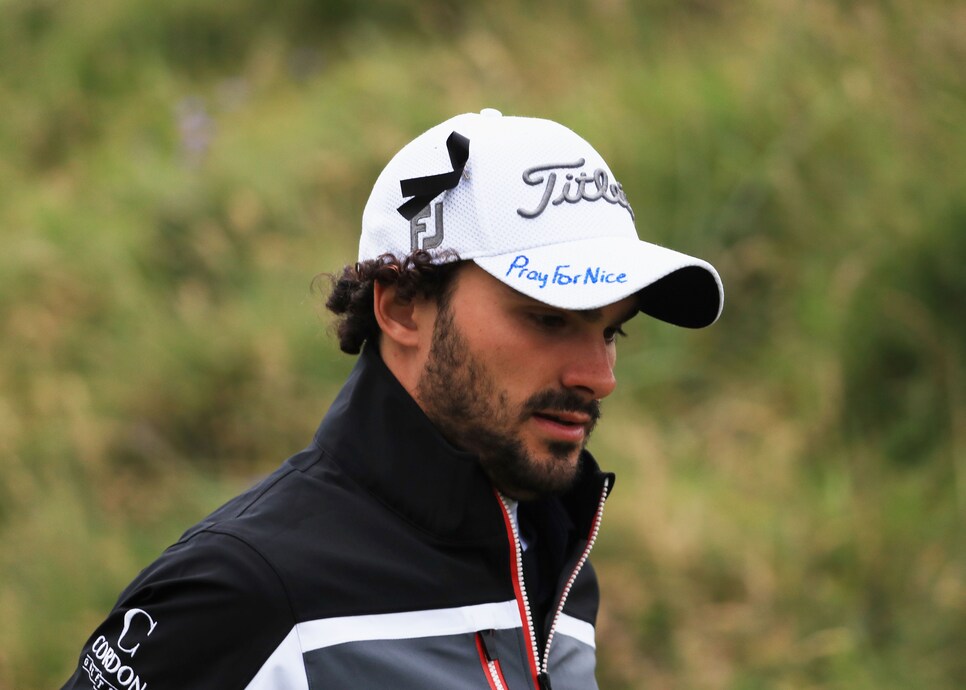 "I woke up at four in the morning because I had an early tee time, and I knew straight away at four in the morning I got a text, and some people were asking if we were safe, but we were here," Sordet said after the round.
Sordet shot his second straight 75, playing in the rain and with a heavy heart. "Yeah, it happened maybe 500 meters from where I live." Sordet's girl friend is also from the city and she has family there as well. "It was a big party last night because it was the 14th of July, so we had a bunch of friends and my girl friend's mom there. They're safe now, so everything's OK. Yeah, yeah, but I feel really bad for all of the other guys."
Other players also offered their thoughts and condolences on the attack via social media:
Sordet knew he had to do something to honor his fellow countrymen.
"I'm really proud to be French, and I think we all need to support each other."