The Loop
Players making major changes
December 31st was "Black Monday" for a number of NFL coaches and it set the "coaching carousel" in full swing. The following day, however, a carousel of a different kind was set in motion in golf--the one where players change equipment companies.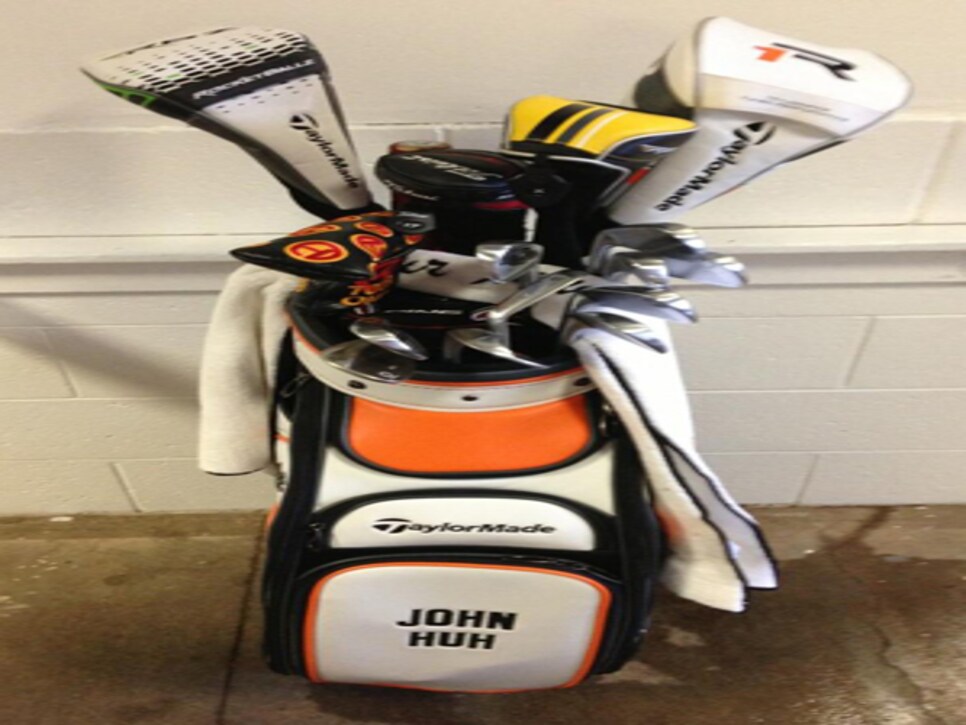 The changes for 2013 were plentiful enough that fans might not be able to tell the players without a staff bag as the activity was swift and plentiful. In all nearly a dozen players either changed companies or re-upped with their current equipment-maker. And that's not counting Rory McIlroy and his long-rumored move to Nike (although Nike did confirm a "major announcement" for Jan. 14 in Abu Dhabi). For now McIlroy is in equipment limbo as his deal with Titleist expired at year's end. Equipment manufacturers long have sought out "name" players to help market clubs and balls to the masses. This year is no different. In fact, some very recognizable names in golf, including Nick Watney, Kyle Stanley, Stewart Cink, Lucas Glover, Ryan Moore and Gary Woodland--signed new deals. A quick rundown of the scorecard to date shows Cink, Glover, Moore, John Huh and J.J. Henry signing with TaylorMade (who also re-upped Sergio Garcia and Sean O'Hair).
Callaway inking Woodland and Chris Kirk, and Nike adding Watney and Stanley. Late last year Ping re-upped three of its biggest names in Bubba Watson, Louis Oosthuizen and Lee Westwood. Although in years past some marquee players switched equipment companies only to struggle mightily (remember Payne Stewart and Lee Janzen?), the odds of that happening now have been greatly mitigated. For starters, manufacturers have a much great capacity to custom-make clubs to a players' liking. Fitting technologies also are better. Finally, players do a better job of trying out the products they will be playing before signing on the line that is dotted. Take Stanley, who not only found the Nike 20XI-X ball spun less, much to his liking, but did substantial testing with the cliubs as well. "My season ended Dec. 9 so I was using my old equipment right till then," Stanley told GolfDigest.com. "I don't think I've ever overhauled my set like this since I started playing competitively. But I had worked out with the equipment some before then and a lot since then. I didn't want to come into the season with any question marks. It's a pretty big change but I'm excited about it." Likewise, Watney also did some due diligence, including speaking with Nike staffers Tiger Woods, Carl Pettersson and Charl Schwartzel about the company and its equipment. "Not one of them had a bad thing to say," said Watney, who has visited Nike's R&D facility in Fort Worth twice already. "That helped solidify my decision." And then there's McIlroy, who we should finally get confirmation on in a couple of weeks. If nothing else that simply proves the carousel ride lasts a little longer for some than others.