News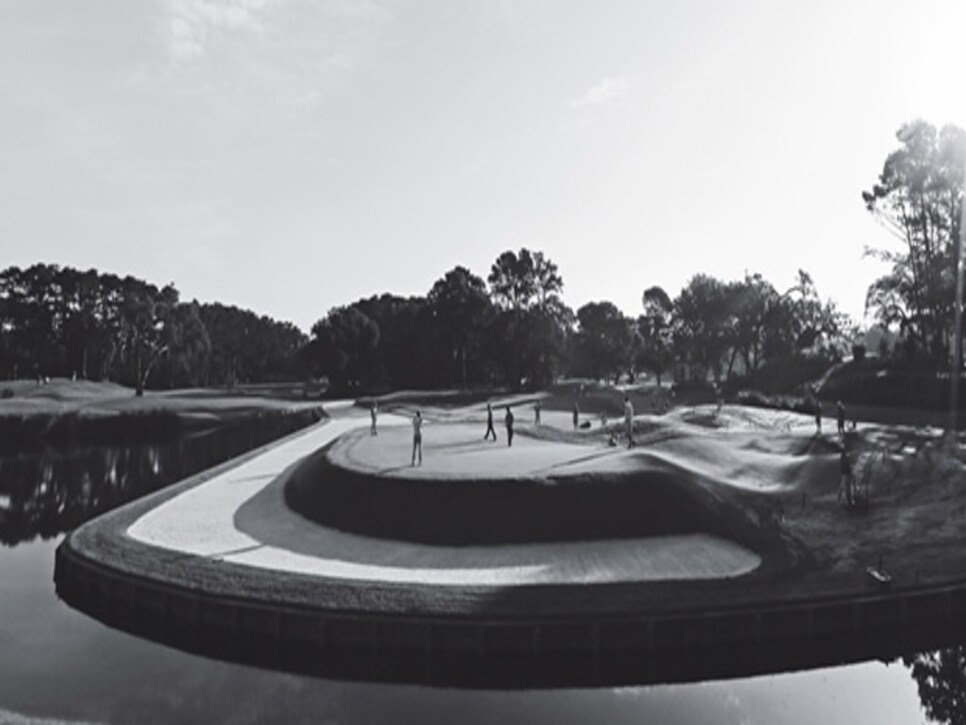 DISTINCTLY DYE: Pete Dye's unique style, here at TPC Sawgrass' 558-yard 11th hole, will be on display May 7-10.
Becoming "an event" in golf ain't easy. Patience is mandatory, and brazen ambition is a no-no. The Players Championship broke both rules but still succeeded in rising on the competitive landscape faster than any tournament in history. How? With quality components that parallel those found in the narratives of the game's other enduring events and institutions.
The Players had the visionary impresario—then-PGA Tour commissioner Deane Beman—who in the 1970s channeled his Type AAA personality and feel for the game into a mission to elevate his organization, give it a home, and finally create a decent arena for that downtrodden figure, the golf spectator.
It had the romantic tale of the playing ground conjured from a 415-acre swamp so otherwise unusable it was had for $1.
It had a genius, Pete Dye, so steeped in classic architecture and so confident that he knew the mind of the world's best players that he could innovate with utter daring.
Last, it had a true and distinct purpose for being an elite tournament of the players, by the players and for the players. And faster than even the Masters, the Players Championship became an event, one where the visitor shares an appreciation for the compressed process that got everything so right. No, it will never be a major championship—timing in that regard was the one missing component. But whether guided by Beman or Tim Finchem, the place is a masterpiece of form, function, and yes, of golf soul.