Cutline drama
Players 2022: Scott Piercy's quadruple bogey on 17 will make him the most popular player in the locker room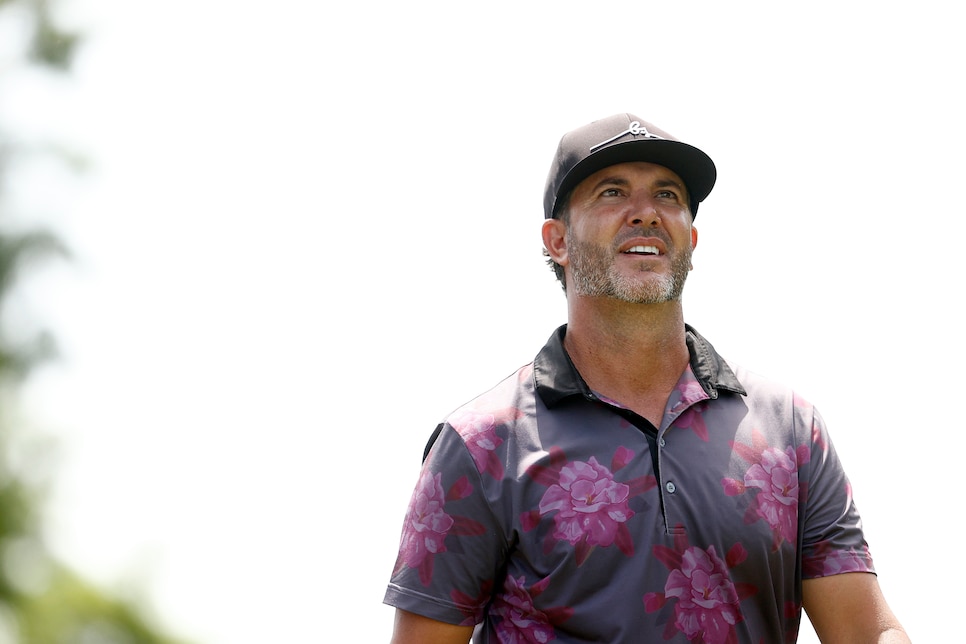 PONTE VEDRA BEACH — Kevin Kisner was among many interested viewers. In the clubhouse at two under for the week, he knew he'd stick around for the eventual completion of this most strange Players Championship. But not everyone was so comfortable—particularly the group of players at two over par, as they spend most of the afternoon just outside the cutline.
It looked like it would all come down to Peter Malnati, who was one over for the week while playing his final hole of the second round. Sixty-five players stood at one over par, making it a nice and neat cutline given the top 65 and ties get to play the final two rounds (we'd usually get to play "the weekend," but not this week.) Whether they'd admit it or not, all the two over guys were rooting for a bogey. The cut's important every week but this one's especially significant because of the $20 million purse. Make it, and you're getting a healthy paycheck no matter what. Miss it, and you're kicking yourself for missing out on a healthy paycheck.
"And the cut for 20mm all comes down to Peter Malnati on the 18th," Kisner tweeted.
Malnati got up-and-down from a gnarly lie in the right rough to save par and get in the house at one over. So the two-over guys are cooked, right?
Wrong! The hero of the week, at least in two-over-par eyes, was an unlikely one: Scott Piercy, who was having himself a nice tournament through 34 holes. At two under par, he just needed to avoid disaster to stick around.
He did not avoid disaster. Piercy hit his tee shot on the iconic par-3 17th into the water. Still, he'd be fine as long as he found dry land from the drop zone. His third pitched into the upslope in the middle of the green and spun back all the way into the water. Three more shots added up to a quadruple-bogey 7 and dropped him to two over, which became the new cutline.
A birdie at the last could've moved the cut back to one over, but to add insult to injury, Piercy three-putted the final green for a bogey that dropped him outside the cutline he helped set.
Piercy's awful finish meant seven players—Rory McIlroy, Scottie Scheffler, Scott Stallings, Denny McCarthy Lee Hodges, Maverick McNealy and Nick Watney—will make the cut who otherwise were heading home. Seventy-one players are now playing the final two rounds, and 71st place pays $40,600 this week. If I'm Piercy, I'm asking for commission.