Players Championship
Players 2021: PGA Tour clarifies Lee Westwood's drop that raised some eyebrows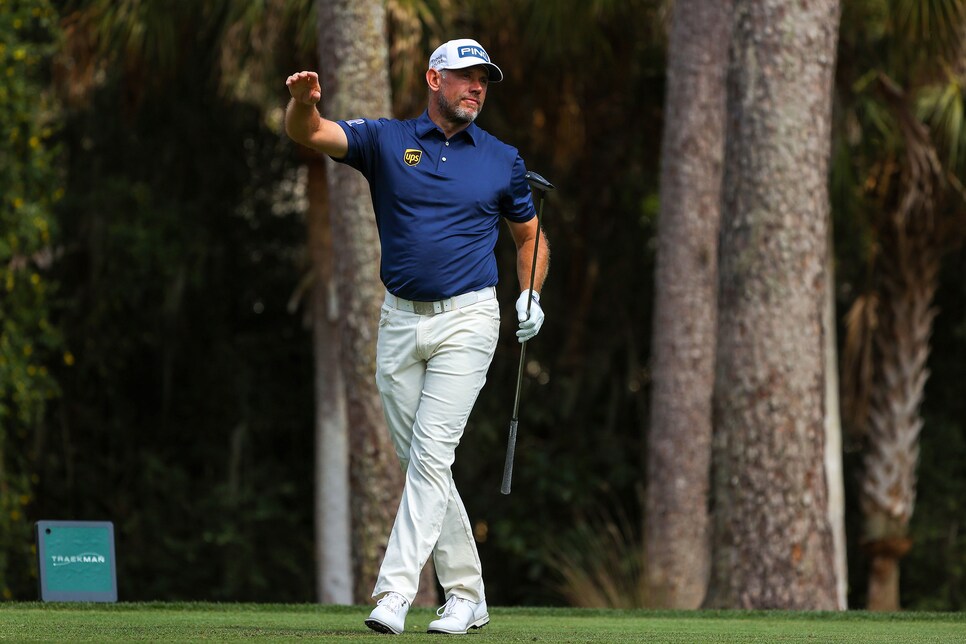 PONTE VEDRA BEACH — During the final round of the Players Championship, Lee Westwood took a drop on the second hole that sparked some questions on social media. After review of the situation, however, the PGA Tour said it was completely comfortable with how the 47-year-old had proceed with his drop, which ended up leading to a bogey.
It started with Westwood's second shot on the par 5. He pushed his tee shot well right into some pine straw, then tried to play a punch shot for a layup. However, his ball caught a tree and found the penalty area on the right of the hole. Cameras showed the ball entering the water on a line equivalent with the right rough. Westwood was entitled to take his drop as far back as he wants, as long as he keeps the point the ball entered between him and the hole. That would seem to suggest he'd have to drop in the rough.
Only Westwood didn't drop in the rough. He dropped in the fairway, then played safely on the green and two-putted.
"You have to kind of know the terrain in that area," said PGA Tour rules official Gary Young when asked for clarification. "He punches the shot out, and what happens is, it drops off into a bunker. Then there's a little spit of land before it goes into the water. So all he sees it go over that shelf and down. It hits and kicks to the right, toward a penalty area stake that was there.
"So he has seen that. There are no volunteers in that area, no one to indicate to him what happened over that shelf. If you replay the video, you'll see it go down. It hits the ground and kicks to the right. When he goes there, he can't see what happened when it goes over the hill. So he's just going by what his eyes tell him, and he's exercising reasonable judgement. He gets the line, in line with the flag, but then also under the new rules, he gets that club length on both sides of that line. So that got him a little bit further to the left. I think that's what most people are wondering, like, how did he get so far to the left?"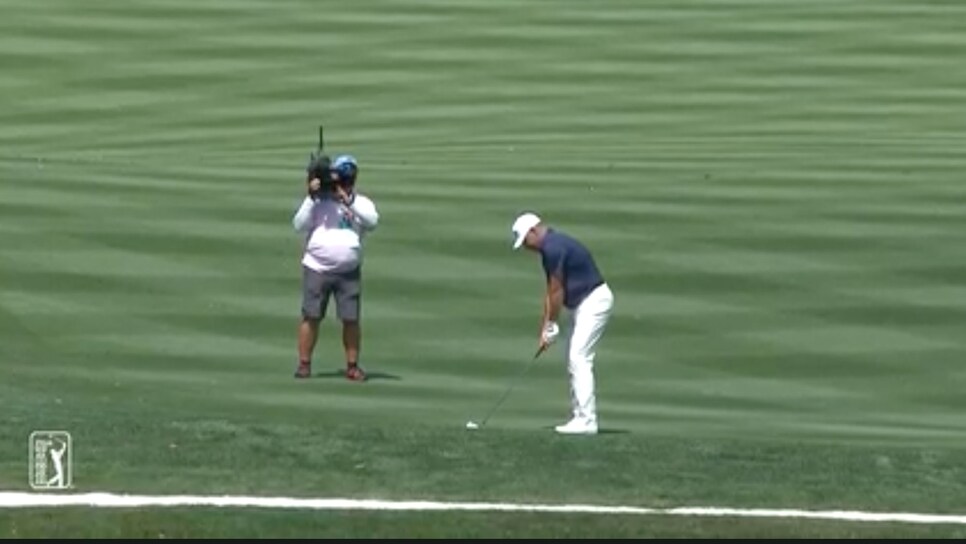 Lee Westwood plays his fourth shot after taking a drop after hitting his second into the water.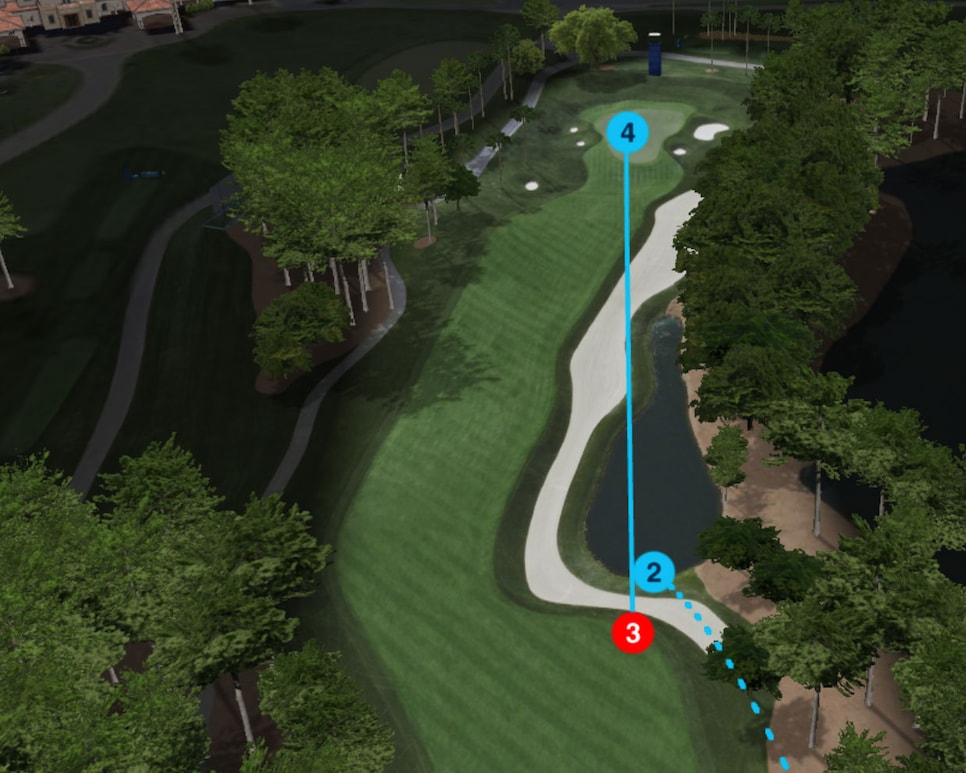 Young said it was not feasible for someone who had seen the broadcast to relay to Westwood what happened in a timely manner.
"We have taken a look at it and we're very comfortable that using his reasonable judgement, the evidence he had at the time, he's fine," he said.