News
Players Championship 2018: Winning the Players is easy. Defending your title, now that's difficult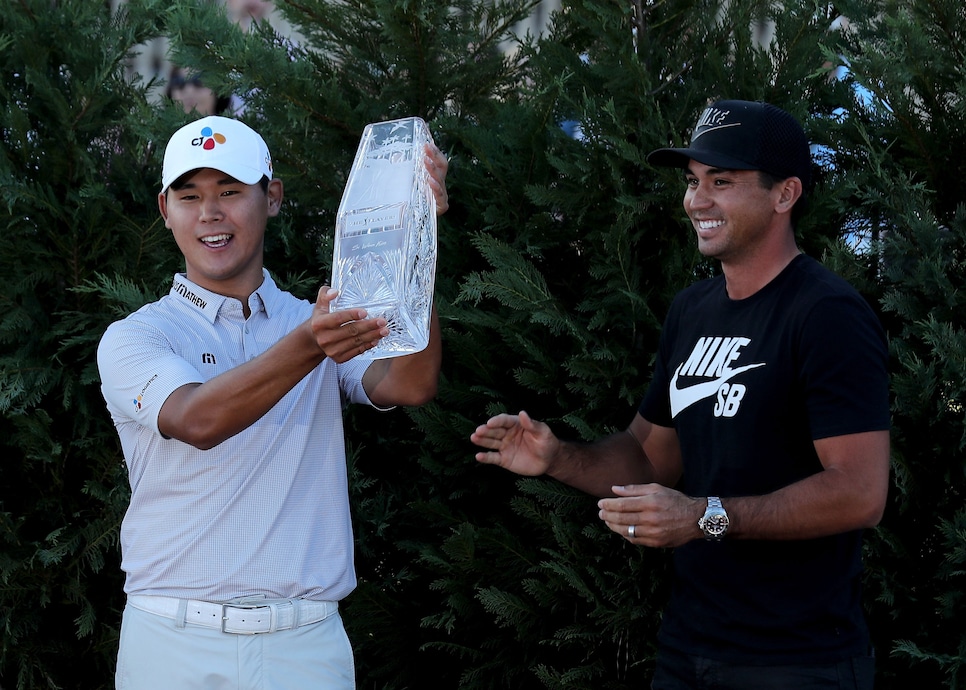 Photo By: David Cannon/Getty Images
PONTE VEDRA BEACH, Fla. — The list of winners of the Players Championship is as varied as it is legendary. Jack Nicklaus, Tiger Woods, Lee Trevino and Phil Mickelson have all won it. So have Craig Perks, Stephen Ames, Jodie Mudd and Si Woo Kim, the champion a year ago at TPC Sawgrass.
None of them has ever gone on to repeat as champion. No one else has, either.
There have been a handful of players to win the Players multiple times. Nicklaus won it in 1974, '76 and '78 (before the Stadium course began hosting the tournament in 1982). Steve Elkington won in 1991 and again six years later. Fred Couples, Hal Sutton, Davis Love III and Woods all also have two victories at TPC Sawgrass.
The list of defending champs to miss the cut the following year is even longer: Calvin Peete, Sandy Lyle, Mudd, Elkington, Nick Price, Ames, Henrik Stenson, K.J. Choi and Rickie Fowler.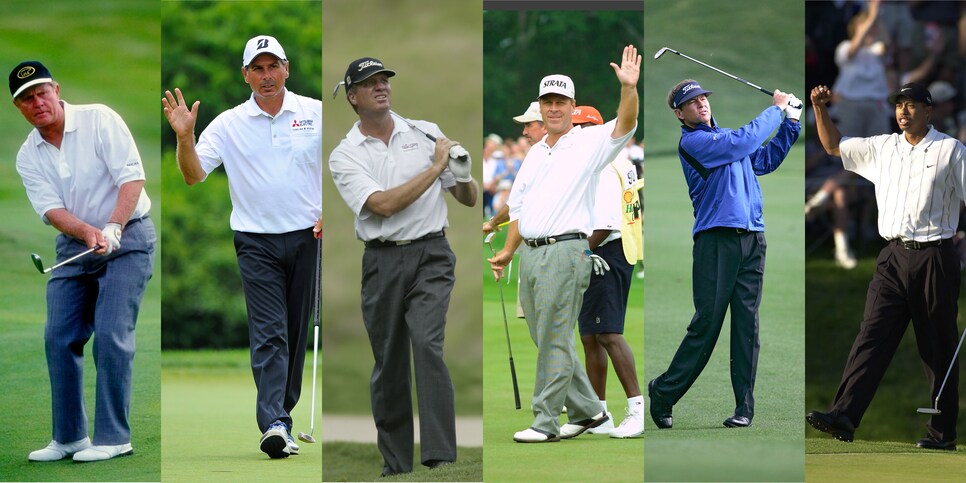 Surprisingly, the best any defending champ has done was finish fifth (Nicklaus, Tom Kite and Sutton).
With 45 Players Championships in the books, it's more than a coincidence at this point. So what gives?
"Really tough golf course," said Jason Day, who, in the midst of dealing with his mother's poor health, tied for 60th a year ago after winning in 2016. "It doesn't suit anyone. It doesn't suit a long guy, doesn't suit a short guy."
Indeed, when it comes to Pete Dye's signature course, the takeaway is that everyone is basically hitting approach shots from the same spots.
Rory McIlroy tried a different approach his first three trips to TPC Sawgrass (in 2009, 2010 and 2012). He missed the cut each time.
"I felt like, Why should I try and play from the same spot as everyone else when I can drive it 20 or 30 yards further," he said. "But the course just doesn't allow you to do that.
"Anyone that has their iron play and their wedge play on, they're the people that are going to excel this week. … I don't think anyone here last year would have expected Si Woo Kim to win, but that's what happened, and that was more to do with how good his short game was. His short game was phenomenal over those four days."
McIlroy has since adopted the more traditional approach, being less aggressive off the tee. He has yet to win, but has played a lot better since, notching three straight top-10 finishes between 2013 and 2015.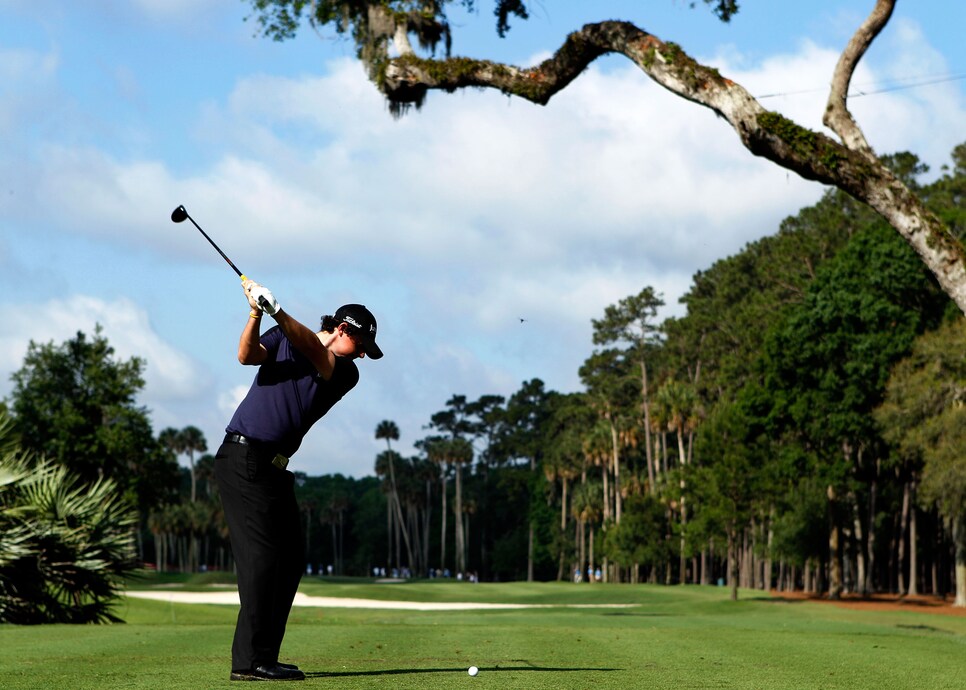 Scott Halleran/Getty Images
"It's a golf course that can frustrate you," he said. "I think that's what Pete Dye does so well. He can frustrate you by the design of his golf courses, and you feel like you're getting bad breaks, and that can get under your skin a little bit. So the more patient you can stay and the more accepting you can be of a bad bounce here or a runoff there."
Statistically, it's the best in golf year after year. Of the top 50 players in the Official World Golf Ranking, the top 49 are at TPC Sawgrass this week. (All 50 were until Paul Casey withdrew because of a back injury on Wednesday.)
And the leader boards are as deep as they've ever been with the number of strokes separating the top and bottom increasingly shrinking.
The Players isn't a major, but more and more it has played like one.
"This tournament is heightened," Day said. "The level of it just goes up every single year."
And yet, all the majors have had players successfully defend. The Players is still waiting.
"I'm actually surprised Tiger didn't do it because of how good he was back in the early 2000s," Day said. "But yeah, I don't even know why. I don't have a good explanation."