News
Players Championship 2018: Watch Chesson Hadley have the Players lead yanked out of his hands at the 17th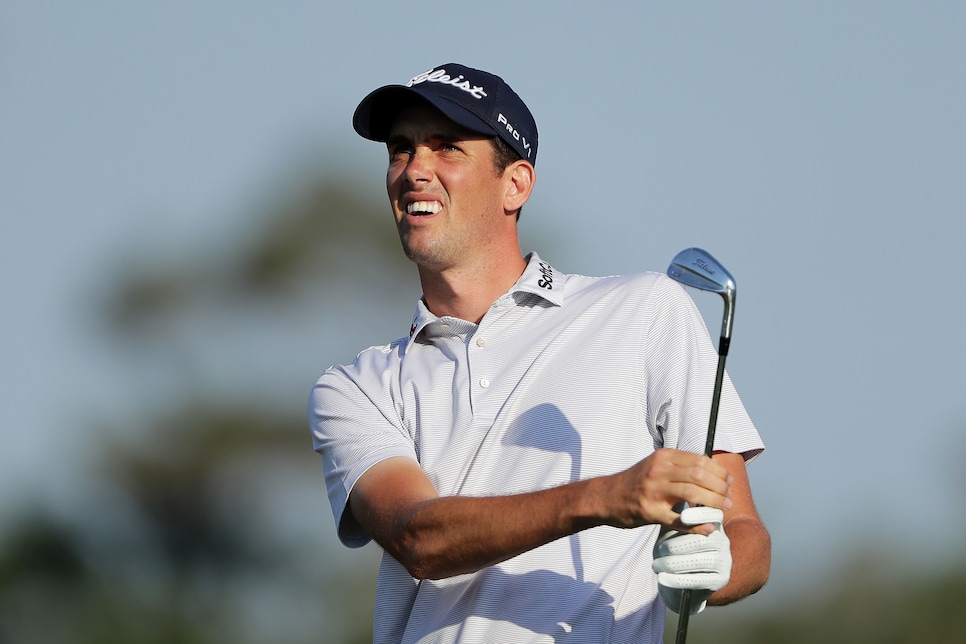 Richard Heathcote/Getty Images
Chesson Hadley was among the gang of six to shoot a six-under 66 at TPC Sawgrass on Thursday and hold a share of the lead at the Players Championship. And the 30-year-old former PGA Tour rookie of the year continued to cruise on Friday, making six birdies through his opening 16 holes to reach 12 under par and grab hold the outright lead by two strokes.
Of course, if you've started on the front side and finished 16 holes at TPC Sawgrass, that means you've still got to face the most infamous hole on the course, the par-3 17th. Given Hadley's good mojo, the scare factor on the island green probably wasn't quite as high as it might usually be.
Good grief. Just the sound of the sploosh is cringeworthy. So loud too …
It might not make Hadley feel any better, but 24 players found the water on the 17th on Thursday, and he was among 21 who found it early in the afternoon on Friday.
OK, so you take your lumps and you move on. That's what professional golf is all about, is it? Of course, it's tricky to move on at Sawgrass when the next hole is the par-4 18th, among the toughest finishing holes in golf.
Sure enough, Hadley got burned there, too, hitting a poor second shot that set up a bogey 5.
Quickly, Hadley went from leading at 12 under to once stroke back of Charl Schwartzel and Patrick Cantlay.
There's plenty of golf still to be played, and Hadley is in very good shape to make some noise this weekend. And he sounded like he was already getting over the frustration of his finish.
"Obviously I didn't finish the way I would have loved to. I did a lot of great things, and I'm really not worried about the last two holes for a second," Hadley said. "I'm nine under par after two rounds, and we've got a chance to win."
True, but the haunting Friday memories of the 17th and 18th aren't going to be the positive reinforcement he'd like to have come the weekend.