News
Players Championship 2018: Tiger Woods shoots career-low round at TPC Sawgrass, makes huge move up leader board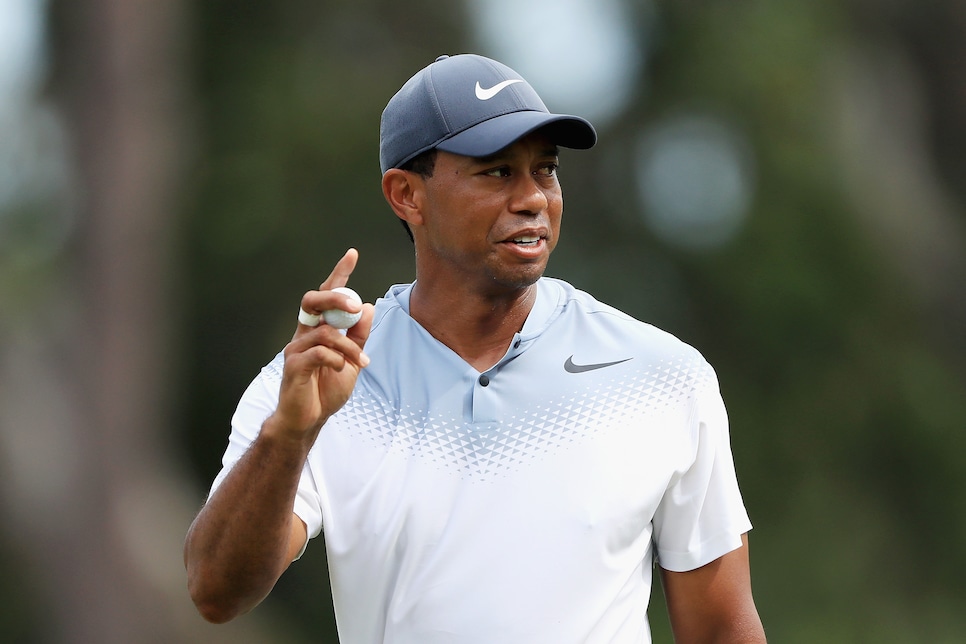 A week ago, a scuffling Tiger Woods insisted he "was so close to shooting 7 or 8 under." On Saturday, he backed those words up by doing exactly that at the Players Championship.
Woods fired a third-round 65 -- his career-low score at TPC Sawgrass' Stadium Course -- to vault into the top 10 by the time he finished. And for awhile, it looked like he was going to post something much better.
After making the cut on the number, Woods went out early on Saturday at the Players Championship and immediately took advantage of his weekend tee time. Woods birdied four of his first five holes, then added two more birdies at 7 and 9. Add it all up and Tiger turned in six-under 30 -- two shots better than his previous best front-nine score at TPC Sawgrass. Take a look at this beautiful scorecard: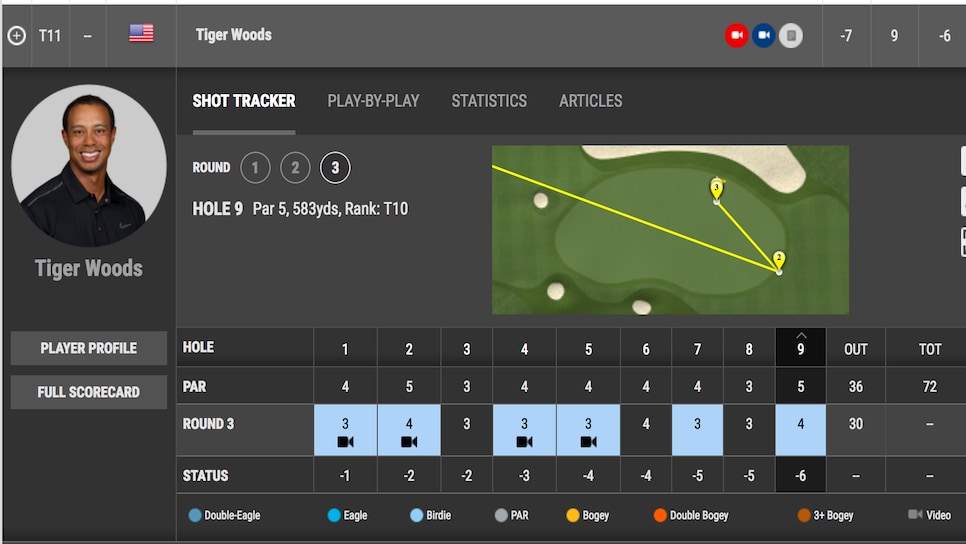 And here are some highlights of Woods, who needed just 11 putts for his front nine:
Quite a difference from last week's Wells Fargo performance in which Woods struggled on the greens. After making the turn, Woods two-putted for birdie at the par-5 11th and made a nifty up-and-down for birdie on the drivable par-4 12th. But with the course record in his sights, Tiger failed to make another birdie, missing good chances at 13, 16 and 18. He made his lone bogey on the par-4 14th.
Still, it was another encouraging step for the 14-time major champ who is just making his eighth official start since undergoing a fourth back surgery last April. He hit 11 of 14 fairways, 15 of 18 greens, and had 27 putts in shooting the lowest round of this latest comeback by two shots.