News
Players Championship 2018: Rory McIlroy credits literal change of scenery to his improved feeling at TPC Sawgrass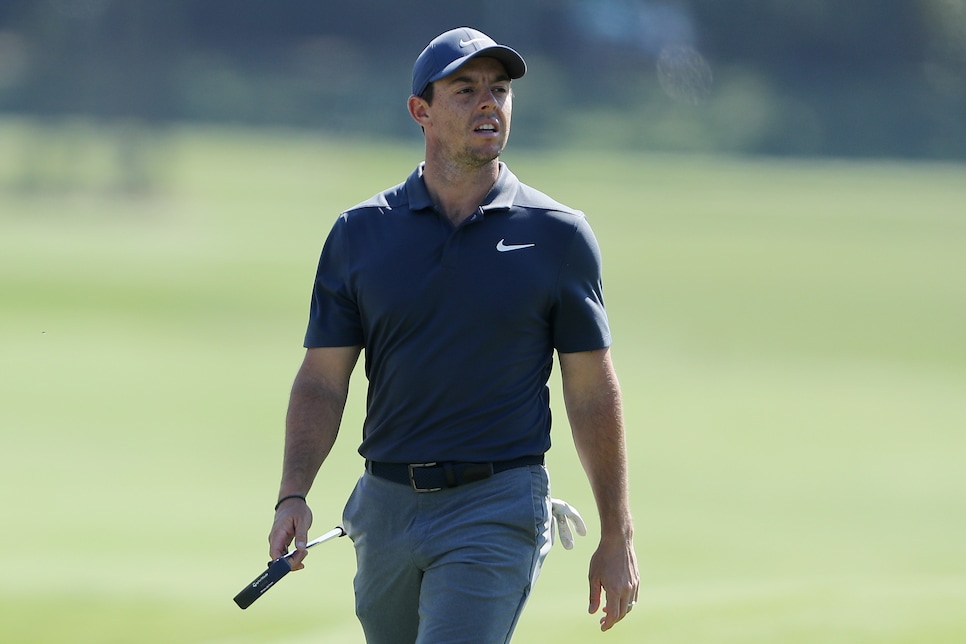 PONTE VEDRA BEACH, Fla. — Like many a player's relationship with the Players Championship, Rory McIlroy's experience at TPC Sawgrass has been up-and-down, to say the least. It can be a punishing course if you're game is slightly off, leaving even the most mentally tough players at a complete loss. Unfair? Maybe, but they are all playing the same course.
Judging by McIlroy's first few starts at the Pete Dye design, it's a wonder as to why he ever bothered to return. After missing his first two cuts in 2009 and 2010, the Northern Irishman controversially skipped the event entirely in 2011, and when asked why he might do so, he was his usual honest self:
"I don't like the golf course for a start. Not to say the Players isn't a great event—it's very prestigious and it would be great to win it one day—but it just might not suit the schedule next year.
"It's a Pete Dye course, and I find it very awkward off the tee. You're hitting across fairways all the time. It creates angles, and visually it's very tough off the tee. He makes you feel uncomfortable because it looks like you've only got a little bit of fairway to hit, but actually once you get up there it's a little bit wider."
Not exactly a ringing endorsement of the golf course, but McIlroy returned anyway in 2012, missing the cut again. Since missing the weekend for the third straight time though, there's been a noticeable improvement in McIlroy's play at Sawgrass. He's made the cut his last five tries, including T-8 finishes in 2013 and 2015 and a T-6 in 2014.
So what gives? Has his strategy improved each year? Has he come in in better form? Has he "thought" his way around the course better, like so many winners do here?
Nope, he switched hotels.
"I didn't like it that much to I like it a lot," McIlroy said of his new fondness of TPC Sawgrass. "I mean, it's funny, like I started staying on the beach a few years ago, and that's made the event a lot more enjoyable. It is. It's sort of I stayed pretty much on property there at that hotel, and I just felt like I couldn't get away from it, and it's busy and there's a lot of people. And so to go and stay on the beach now, it's a nice sort of release from everything that's going on around the event. So I actually put a lot of it down to that."
Sometimes, we all just need a change of scenery. Never change, Rory.