News
Players Championship 2018: Patrick Cantlay a quick study at TPC Sawgrass, is in contention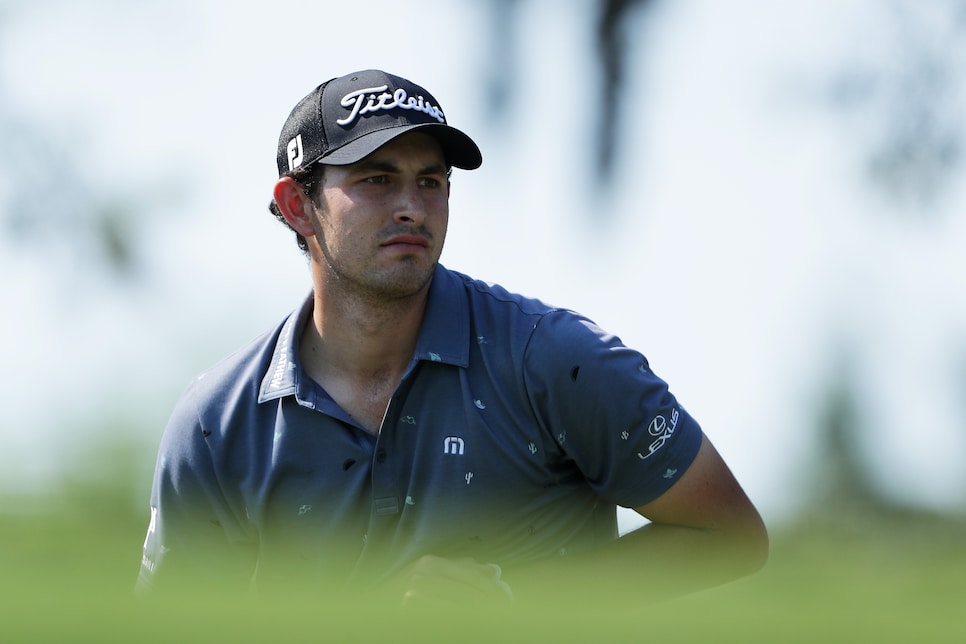 PONTE VEDRA BEACH, Fla. -- Experience matters at TPC Sawgrass, but it isn't everything. Four players have won the Players Championship in two or fewer starts in the event (not counting inaugural winner Jack Nicklaus), including last year's winner Si Woo Kim, who was making just his second appearance in the tournament when he won.
After a 68 on Friday, Patrick Cantlay is trying to add his name to the list.
"I really like this golf course," said the 26-year-old, who in just his second appearance in the Players Championship is 10 under and tied for second heading into the weekend. "I like how in control of your golf ball you have to be to be able to perform well, how scorable it is if you do that. I think it does a great job of demanding accuracy off the tee and benefits you."
It's often said about TPC Sawgrass that everyone plays from the same spots.
That's only partially true. There's more nuance than that to Pete Dye's signature design.
"It doesn't take driver out of your hands, but you can lay back on certain holes to certain hole locations," Cantlay said. "It reminds me a lot of Hilton Head, and I like that golf course, as well. So I feel really comfortable around here."
Comfortable also isn't a word associated with Dye courses very often. But this one fits Cantlay's analytical mind and discerning design eye just fine.
It also didn't take him long to pick up on how to dissect it -- last year he opened with a solid 69 and went on to tie for 22nd. Not a bad result considering Rory McIlroy missed the cut in his first three laps around TPC Sawgrass.
"I think that's a theme with Pete Dye golf courses," Cantlay said of laying back and coming up with a strategy of when and where to do so. "The seventh hole is a perfect example. It's not overly long. It's like 450 yards, and when it's hot you can get it down there, but he makes it look with the water on the left that you want to hit it to the right. But right is more dead than left if you were to pull it in that little bunker left near the water because the whole hole opens up to the left."
Making birdies and avoiding mistakes help, too.
Cantlay opened his second round with three straight birdies and was cruising along until his drive on the ninth landed just in front of a stick. He caught too much of the latter and his second shot went into the water, leading to his lone bogey of the day.
Cantlay bounced back with birdies on 11 and 12 and is now in position to try to collect his second win of the season.
"I really like the golf course," Cantlay said. "So I'm looking forward to the weekend."