News
Players Championship 2018: Four players could overtake Dustin Johnson's No. 1 ranking at TPC Sawgrass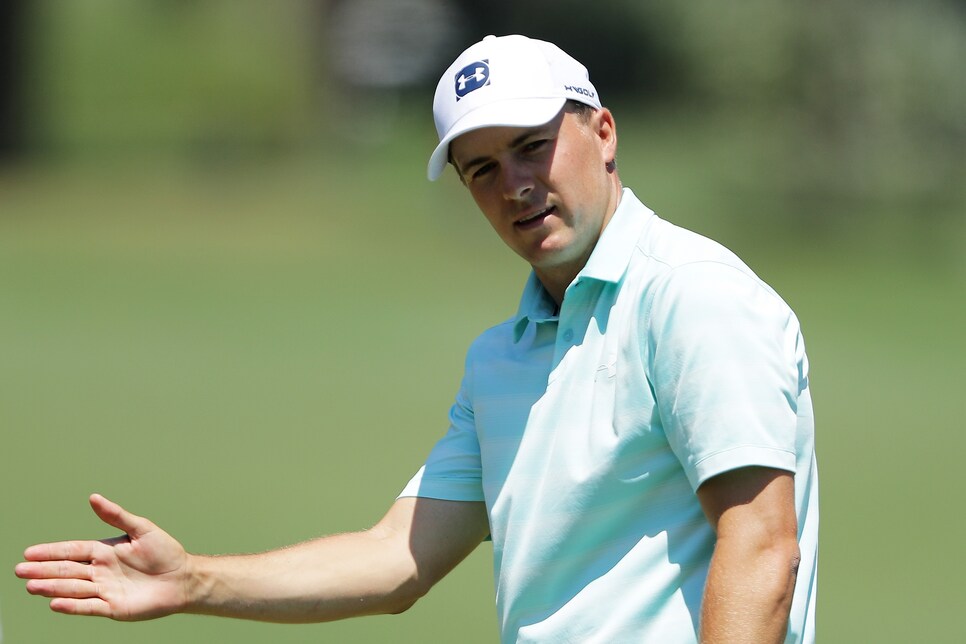 It may surprise you to know that only four golfers have spent more weeks at No. 1 in the Official World Golf Ranking since it was established in 1986 than Dustin Johnson. Even fewer have spent 64 consecutive weeks in the top spot, a feat Johnson will try to improve upon at this week's Players Championship. But to do that, DJ will have to defend his throne from multiple challengers.
According to OWGR expert @Nosferatu, an entire foursome of golfers have a chance to overtake Johnson for the top spot at TPC Sawgrass. They are World No. 2 Justin Thomas, World No. 3 Jon Rahm, World No. 4 Jordan Spieth, and World No. 5 Justin Rose.
This mysterious numbers wizard also said there's the potential—albeit very unlikely—that DJ drops from No. 1 to No. 4. That's how tight things have gotten at the top in recent months.
The onus is on Johnson to play well to keep his position in the OWGR because after this week, his divisor (the number of events your total points earned over the previous two years is divided by) will go up. He will also be losing the remaining points from his 2016 U.S. Open win next month.
Last week, Thomas squandered a golden opportunity to become No. 1. With Johnson not playing, Thomas needed just a top-12 finish at the Wells Fargo Championship, but could only manage a T-21. Of Johnson's four closest pursuers, only Spieth has spent time (four stints for a total of 26 weeks) at the top spot.
Tiger Woods (twice), Greg Norman and Nick Faldo are the only three golfers with more consecutive weeks at No. 1. Woods' record-long streak was 281 weeks from June 12, 2005 to Oct. 30, 2010. Woods also had a 264-week streak, and he holds the mark for total weeks spent in the top spot (683). Speaking of Tiger. . .
Woods is currently No. 92, but as you can see, a win would go a long way toward moving him back near the top of the ranking. These other guys might want to seize their opportunity to be No. 1 while they can. . .