News
Players Championship 2018: Dustin Johnson tries new putting technique, posts his career-best round at TPC Sawgrass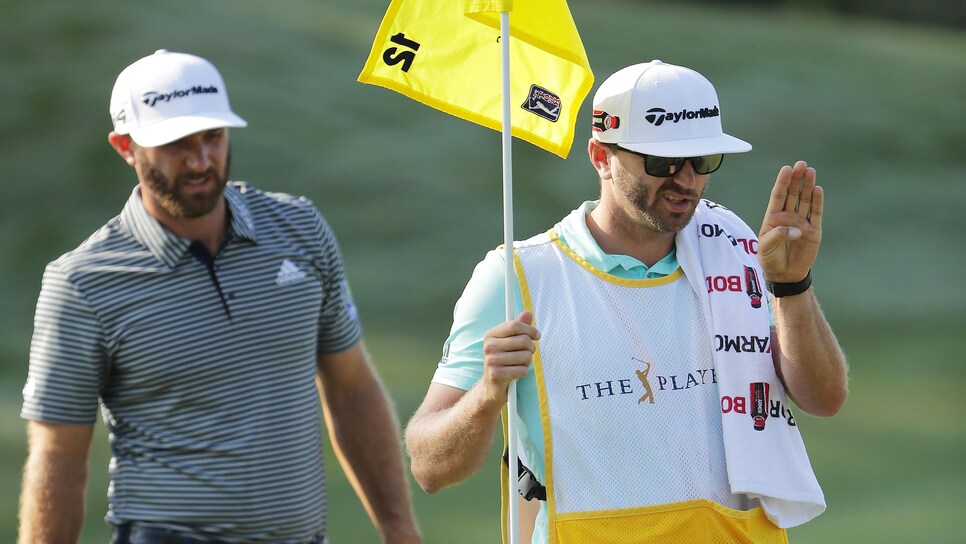 PONTE VEDRA BEACH, Fla. — For all of Dustin Johnson's various successes, his record in the Players Championship is less than stellar: His best finish is a tie for 12th, last year.
In Thursday's opening round, he took a big step toward improving that, shooting a six-under 66 to share the early lead at TPC Sawgrass. It's his best score in the event by two strokes and just the second time he has broken 70 in 31 rounds at the PGA Tour's flagship event.
One difference: AimPoint, a green-reading technique that Johnson started using out of the blue this week.
It's the same system used by Adam Scott, whom Johnson coincidentally played a practice round with on Wednesday, among others. Johnson wasn't the only one using it, either. His brother and caddie, A.J., tried it out, too.
"It's helped with getting a definite spot to putt at and where I want the ball to start," Dustin said. "I felt like I read them all really well today. There were no surprises."
That he used the complex method in the first place was probably the biggest surprise. Even DJ's coach, Claude Harmon III, didn't know he was going to give it a try.
In short, the technique requires the player stand facing the hole and, using his feet, estimate the steepness of the slope from left-to-right or right-to-left. Based on that, the player holds up a certain number of fingers, with one edge of the extended fingers aligned with the center of the hole and the other edge of his fingers as a guide for the putt's starting line.
"I saw him doing it and stuck my nose in to see how they were doing it," Scott cracked. "I tried to let them not confuse me."
Whether it worked, Johnson putted well with it on Thursday, with around 1.9 strokes gained/putting, 111 feet, 1 inch of putts made and no three-putts in a bogey-free day.
"Just not making enough putts," Johnson said of his decision to give it a try, adding that he picked it up pretty quickly. "I'd done it a little just messing around. The only thing I don't like is holding up the fingers. But I'll start doing it if I putt the way I did today."