News
Players Championship 2018: Despite past struggles at TPC Sawgrass, Charles Howell III is in the mix heading into the weekend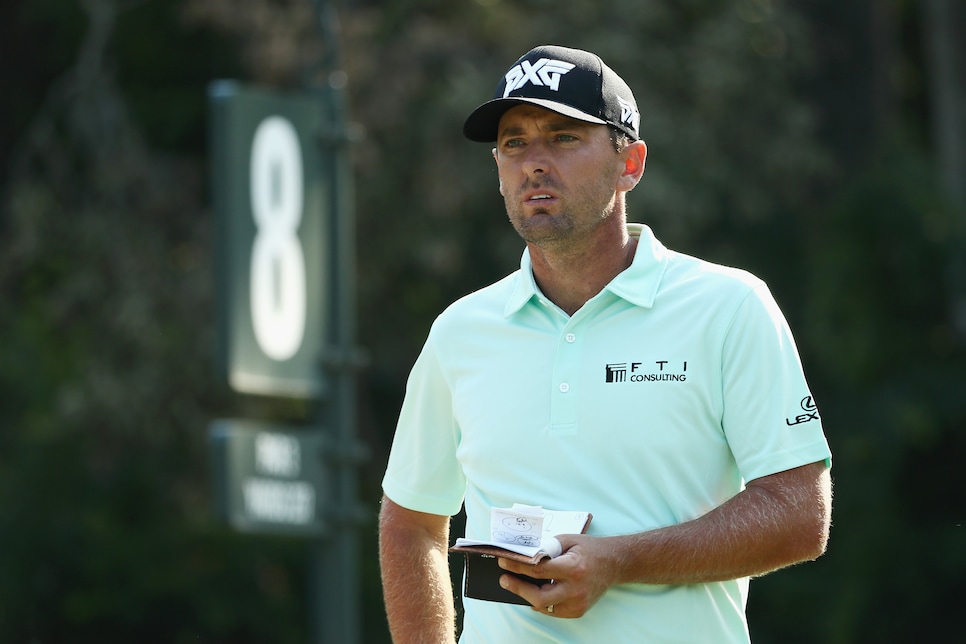 PONTE VEDRA BEACH, Fla. — Everything about TPC Sawgrass and its premium on good iron play would suggest it's the perfect course for Charles Howell III, who is known for being one of the best ball-strikers on tour. Everything about his career record here would suggest the complete opposite.
In 15 starts in the Players Championship, Howell III has missed nine cuts, never finished better than T-32 and has posted just three rounds in the 60s. He's rectified that so far this week, posting rounds of 68 and Friday's bogey-free, five-under 67 to get to nine-under 135, six off Webb Simpson's lead.
So what's made this place such a house of horrors for the Augusta, Ga., native in the past? You name it.
"Everything's plagued me in the past," said Howell. "The last couple days I've driven the ball a lot better around here and to take advantage of some of the holes and when I've gotten out of position I've been a bit more patient, played a bit smarter than I have in the past and I'll continue that on the weekend. But it's, man, the scores are up there, there's a lot of low numbers up there."
Howell's patience has paid off, especially in the second round, when he hit just six fairways and was still able to keep a clean card. He opened his round with three straight birdies on the Stadium Course's back nine, then plodded his way to the clubhouse, making just two birdies and 13 pars the rest of the way.
"I don't think I'll ever see that again with me around here," he said. "Playing a bogey-free round on this golf course, you got to make some putts and I did for par. You can't expect to make those every day, but I'll enjoy this one and it probably will be my last one, but I'll enjoy it."
Catching the leaders will be an uphill climb, but Howell knows better than anyone they're not out of reach. If he sticks to his newfound game plan and gets a little help, he could be in for a vintage, Howell pay day, as he's been known to have.
"I haven't had the greatest results around this place ever, and so I'm worried a lot about me and trying to get me around this golf course and do a lot better job than I've done here in the past.
"There's a disaster every corner on this golf course, and as soon as you think you're comfortable and doing well, something like that happens," he said, referring to Simpson's water ball at the par-3 17th.
"So I don't think any lead is safe or comfortable around here, but I've got my own issues to deal with and my own stuff, and I would say of the guys up near the top, the guys that drive the ball the best are going to have the best weekend because this golf course is really, really difficult to recover on."