News
Players Championship 2018: Adam Scott is trying to win $1.98 million with a driver valued at $25.20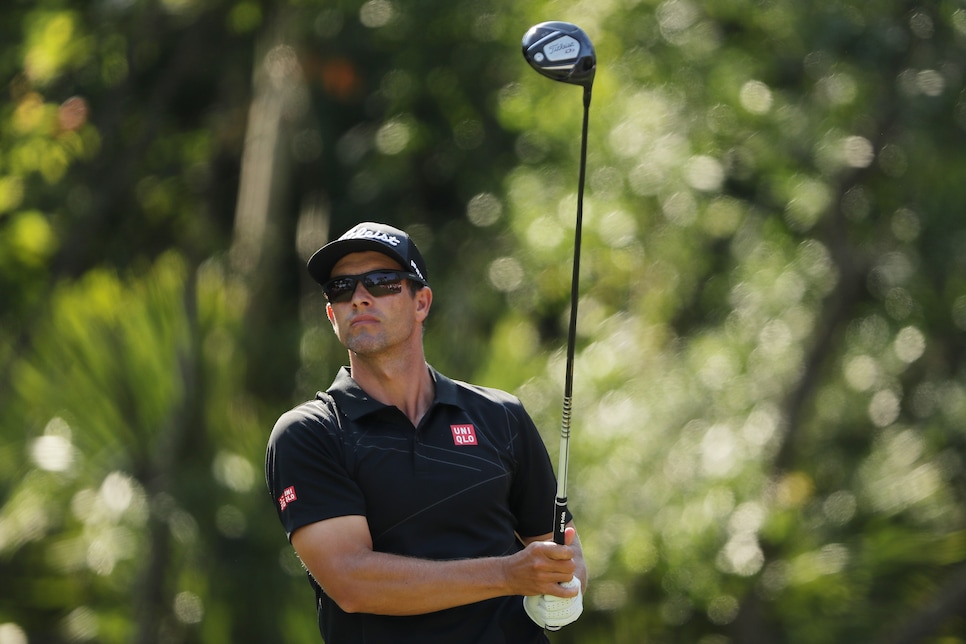 Adam Scott is trying to win the 2018 Players Championship and its $1.98 million first prize with a driver that's valued at $25.20 by PGA.com Value Guide. That's because Scott, who won the Players Championship in 2004, changed this week to a Titleist 910D3—a model introduced in 2010, and a club Scott used when he won the 2011 WGC-Bridgestone Invitational.
Players returning to clubs they have had success with in the past is not unusual, and from photos the driver appears to have the same Graphite Design AD DI-8X shaft that was in Scott's 910D3 in 2011. During a solid opening-round 69 on Thursday at TPC Sawgrass, Scott averaged 297.0 yards off the tee and hit 57.14 percent of his fairways. Not bad considering Scott currently ranks 120th on tour in driving accuracy. For those wondering why Scott didn't opt for the 913D3 with the same shaft that he used to win the 2013 Masters, that club isn't exactly handy. Scott donated that driver to Augusta National to include in its collection of clubs from its champions.
The driver switch comes on the heels of a move back to a Titleist by Scotty Cameron long putter last week at the Wells Fargo (Scott ranks 193rd in strokes gained/putting). From photos, the club appears to be the Kombi model he used during a runner-up performance at the 2011 Masters instead of the Futura X he won the 2013 Masters with (although now Scott must use the club in a non-anchored stroke due to the since-implemented rule banning anchored strokes). Assuming it is the Kombi, the club has an interesting backstory.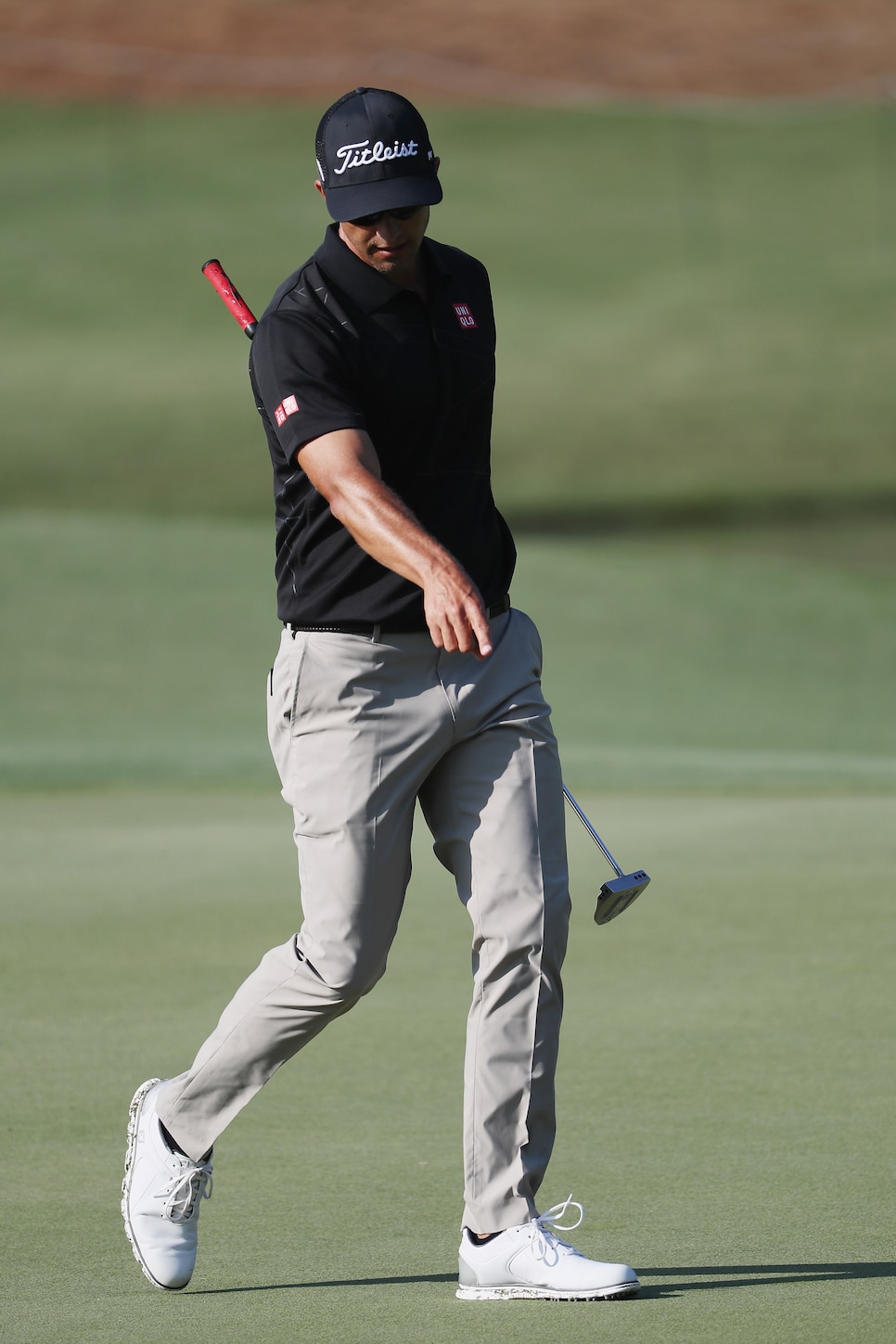 Scott tried the Kombi long putter at the suggestion of instructor Brad Malone after a session in Australia in February of that year. "I hadn't really thought about it," said Scott at that year's Masters. "My coach had been practicing with it, and he said, 'You should have a go' because he thought it would do good things for my rhythm and short stroke. The rhythm is very nice, and that's something I was fighting with the short putter. … You know, after I saw some putts going in, it wasn't really hard to change."
And apparently not so hard to change back, either.