News
Players Championship 2017: With chip on his shoulder, Pat Perez enjoys proving doubters wrong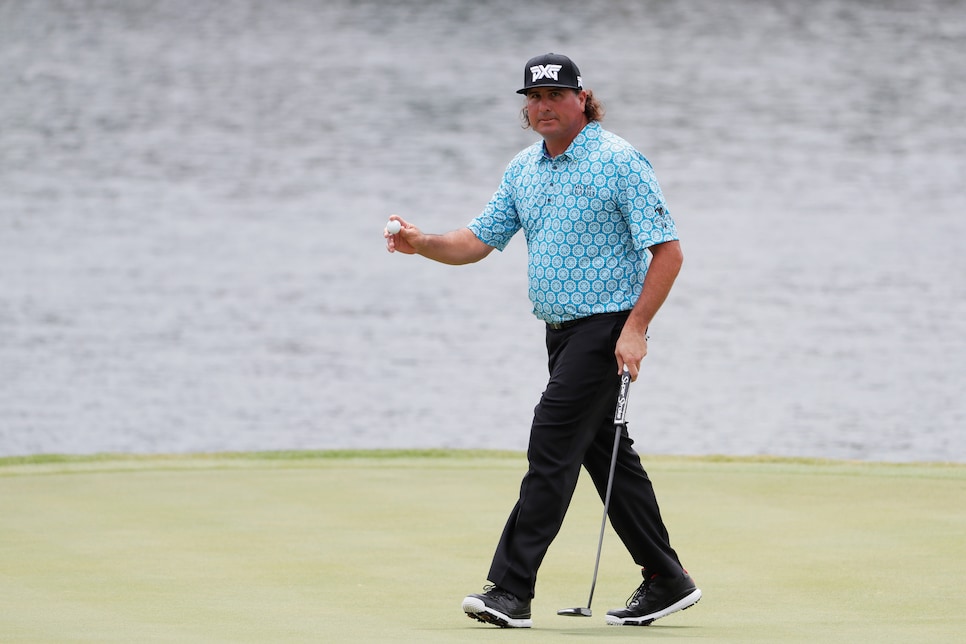 PONTE VEDRA BEACH, Fla. -- At 41 years old and just 14 months removed from season-ending shoulder surgery, Pat Perez is enjoying a resurgence.
In 15 starts, he has a win to go with eight other top-20 finishes, including a runner-up last week in North Carolina. Saturday at TPC Sawgrass, he shot a 66 to get to four-under and the fringe of contention at the Players Championship.
What does he attribute the success to?
"Proving people wrong, for one," he said. "Two, I'm just tired. I'm tired of opinions … I'm just tired of a lot of things.
"I have a whole different outlook at life after being gone for a little bit and really not one person caring, other than my caddie or my wife. When I came back, to be dropped by Callaway … to be kind of like told at 40, you can't do it, you can't come back, we don't really believe in you, this kind of stuff, it really can get you upset. And it's a hell of a motivator to come back after being on Tour that long and saying, you know what, I think the best is ahead of me and I'm really going to do my absolute all to prove everybody wrong and be successful and then when I get back on top, which I am, I don't have to say anything."
Perez has never been one to shy away from sharing his opinion. His play this season has also said plenty.
In a sport that keeps getting younger -- 15 of 26 tournaments this year have been won by players in their 20s -- Perez has shown he still has game.
After sitting out eight months following surgery to repair a torn labrum and wondering if he'd ever be able to play golf again, Perez tied for 33rd in his first start back in Malaysia. Two weeks later in Las Vegas, he tied for seventh. A week later, he shot a third-round 62 in Mexico and went on to by two.
When the calendar hit 2017, he kept the momentum going, tying for third in Maui, fourth two weeks later at Torrey Pines (where he grew up picking balls on the range and caddying), and last week finished a shot behind winner Brian Harman, who needed a 28-footer for birdie on the last to secure the win.
For Perez, it has been a fun ride. And a motivating one.
"I can't tell you how free I feel," he said. "Over my 16-year career I've always been worried, what's that guy going to say, what's he going to think. I don't care about any of that anymore, I just don't.
"I mean, to go to the ultimate bottom where you think, God, am I ever going to be able to hit a shot again, to being on top of the mountain, I mean, it's just incredible."