News
Players Championship 2017: Jordan Spieth was so unhappy with how a bunker was raked that he took a photo
PONTE VEDRA BEACH — Jordan Spieth hit a so-so bunker shot from a greenside bunker on TPC Sawgrass' first hole, grabbed a cell phone, and took a photo of the spot he'd just hit from. Even on a golf course where we've come to expect the unusual, this was an odd sight.
So what happened? Turns out, Spieth wasn't a big fan of the rake job. After signing for a one-over-par 73, Spieth was asked if he took the photo to show to the rules staff.
"Yeah, it was just a bunker that was raked to where it just kind of looked like somebody didn't really care much to do it or were rushing off the green, because I had, I was, I think, in worse than a plugged lie, when it just trickled into it," said Spieth, who began his opening round on the back nine. "And I overreacted probably a bit, but all in all, you just don't see that very often and I know my guy, Michael, rakes and makes sure that that's exactly the way that it was when he went in there, so that if you hit it in the bunker, everybody gets the same kind of thing."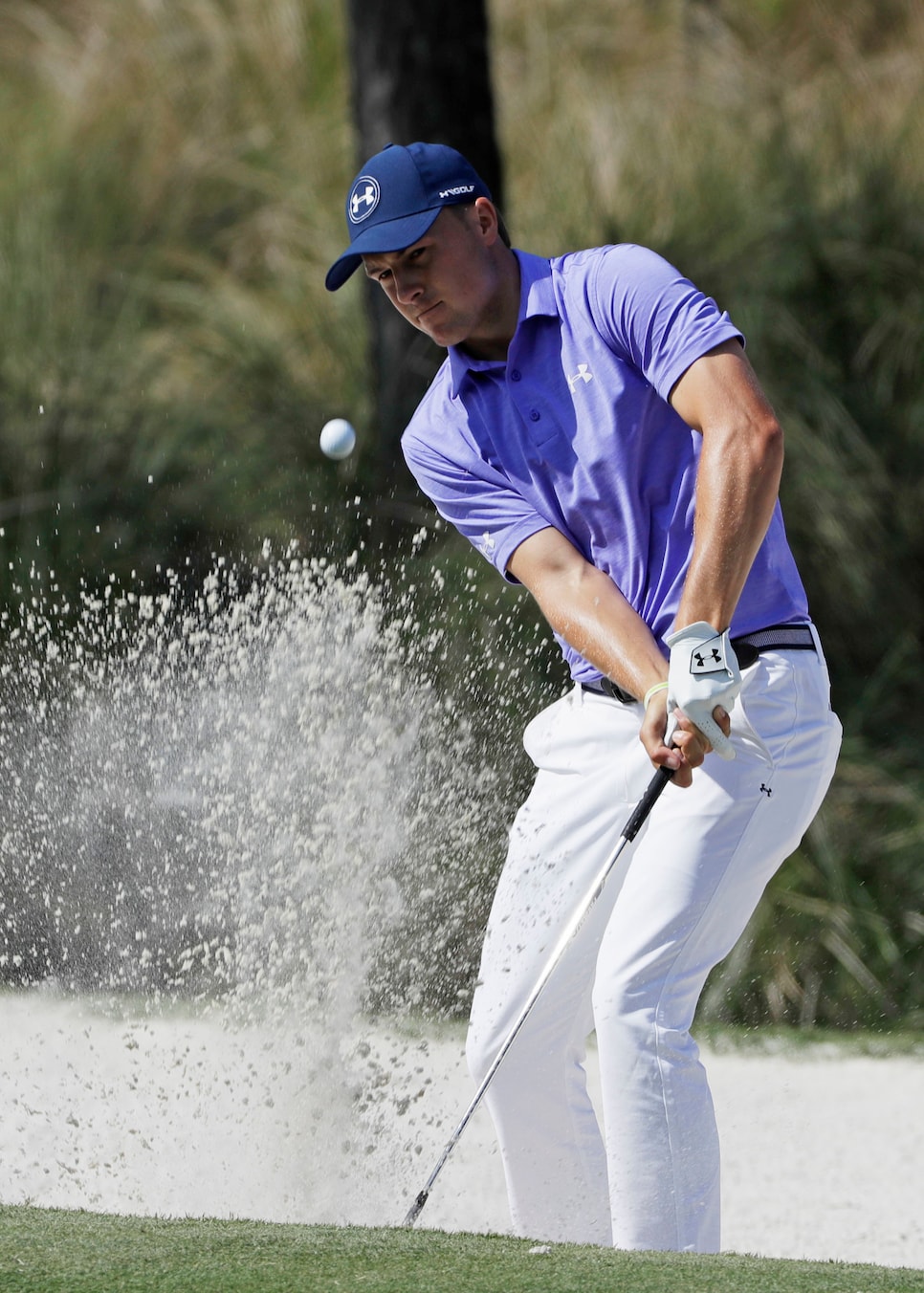 Spieth told Morning Read's Alex Miceli that it was playing partner Phil Mickelson who suggested he take a photo.
"Guys are very good 99.9 percent of the time and that was very frustrating, because I knew where I was, from a normal lie, it wasn't too bad; and from that lie I had no chance," Spieth added. "So it was a frustrating time in the round there where I was trying to kind of get some momentum going."
Instead, he made a deflating double bogey. Spieth's third shot wound up about 51 feet away from the hole and he three-putted.
So if it was a bad rake job, who was the guilty party? There are a lot of candidates considering Spieth was in the 20th group on Thursday to play No. 1. That means if Spieth -- or anyone else -- cares to get to the bottom of this, they're going to have to do a lot of, um, digging.