News
Player describes scary scene of caddie collapse at Pebble Beach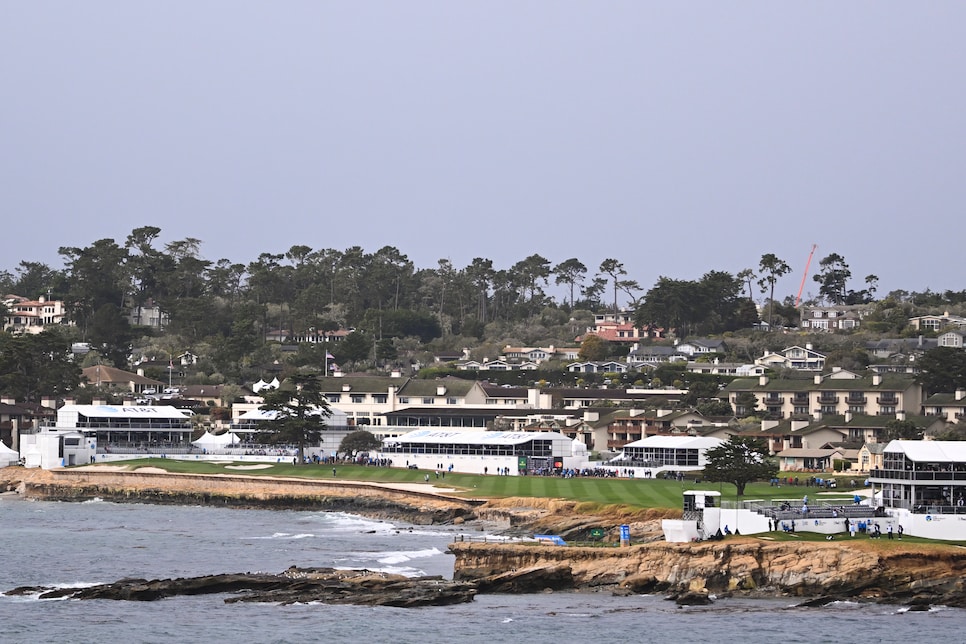 PEBBLE BEACH — Weeks after Damar Hamlin of the Buffalo Bills suffered cardiac arrest during a Monday Night Football game, a similar scene unfolded Friday at the AT&T Pebble Beach Pro-Am.
A caddie working for one of the amateurs competing in this week's event collapsed on the Pebble Beach Golf Links' 11th fairway during the second round. The caddie, whose name is being withheld due to privacy concerns, received immediate CPR and attention from medical professionals on site. The man was eventually put on a stretcher, placed in an ambulance and taken for further evaluation to Montage Health In nearby Monterey.
The caddie's group, which featured PGA Tour players Beau Hossler and Max McGreevy, were shaken by the incident, and were allowed to step aside and regroup. They both eventually returned to play and finished out their rounds.
Harry Higgs, playing in the group behind, described what he saw unfold.
"We get up there and the guys that were in the group were standing over there. Like no one knew what to do," Higgs said. "I didn't want to be rude and keep playing."
Higgs said the incident took place some 200 yards away from the tee box, where he saw the medics "hammering away" on the caddie. Higgs' group was eventually waved through, and Higgs said he wasn't sure how to proceed.
"It was weird. We teed off on 11 and once I got up there and saw the group that the caddie was in, they were off to the side and they were obviously very emotional," Higgs said. "Hugging each other. I called a rules official over and just wanted to like, 'Is this OK?' I don't want to be rude and keep going. It's like golf doesn't matter at all now, right?"
Higgs said they were told the caddie's situation had improved, which "takes a weight off your shoulders," he added. "None of us have ever had to deal with that. No one in the NFL had ever had to deal with what happened, what, six, seven weeks ago. So there is no playbook. There is nothing to do."
Higgs said the rest of the day had an eerie vibe, commentating that the entire property knew what happened and everything felt flat. "There was no energy, no juice on any of the holes coming in," he said.
Higgs said he wouldn't know what he would have done if the situation happened in his group or if he would have kept going.
"Fortunately, we got some good news and kept going. I hope there's more good news in the coming hours and days. Just a very difficult and kind of a first," Higgs said. "Hopefully a last."