Waiting game
Players 2022: Sleeping, streaming and chilling with the dog—How players killed time during Thursday's rain delay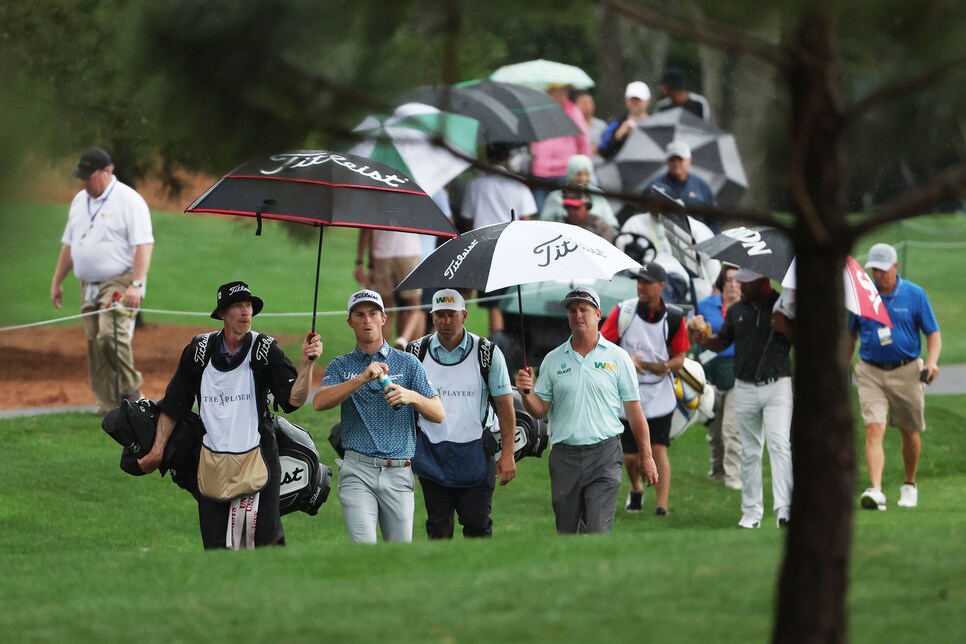 PONTE VEDRA BEACH — The radars and the humans who analyze them had essentially guaranteed a downpour, but the PGA Tour's incredible weather luck in the 2021-22 season gave some reason for optimism. There hadn't been a rain delay since November, and you just never know with coastal Florida, so … maybe the rain would hold off?
No sir. A steady overnight rain delayed the start of the Players for an hour on Thursday morning, which already had the 144-man field playing catchup. Then the heavy stuff started coming down, halting play at 11 a.m. With similarly dreary forecasts on tap for Friday and Saturday, there is a distinct possibility the PGA Tour's flagship event bleeds into Monday.
So, what do players do when they can't compete in the Players?
"I'm currently at my hotel, which is close to the course, ordering pizza and playing cards with my caddie and coach," says Joel Dahmen, who played his first six holes in one under before the horn blew. "Most guys just sit in the clubhouse and tell all the stories. Eat, play on our phones. Some guys stretch."
They stretch to keep loose, as play can restart with little notice. The tour sends periodic text messages to update players on when facilities might reopen and when play might restart. Most guys have a dedicated warm-up and warm-down routine; they'll try to avoid doing the full warm-down so they don't have to do the full warm-up again. Stretching, then, serves as an in-between—just enough to keep the body loose.
But what if you never got to the course in the first place?
"Watching 'Entourage' and chilling with my wife and our dog," says Matt NeSmith, who will tee off in the final threesome off the first tee in the first round, whenever that may be. "About to go get treatment at the course and have lunch, but other than that, not much."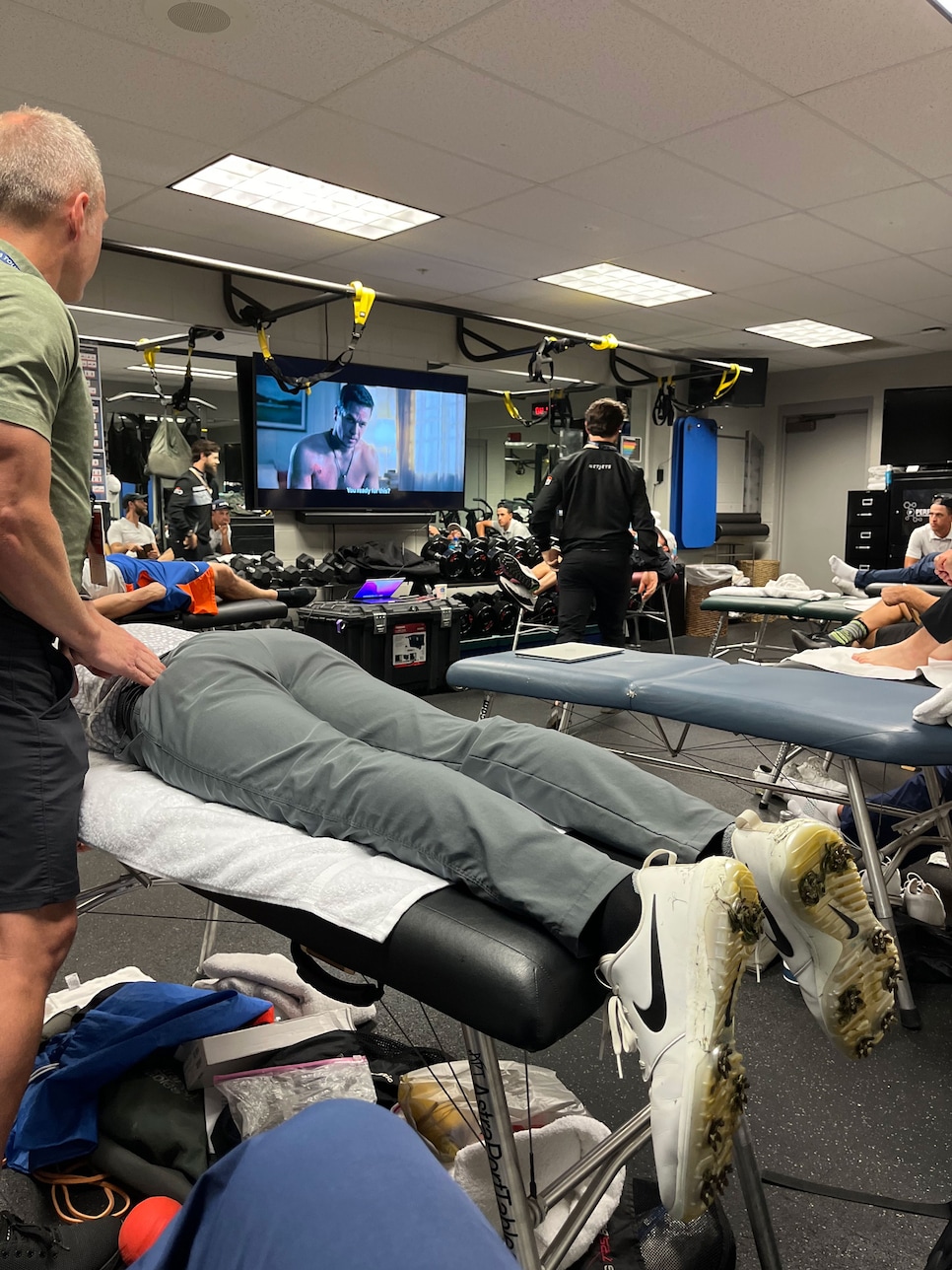 During Thursday's delay, Matt NeSmith was waiting to get treatment in the TPC Sawgrass clubhouse, watching movies to kill time.
Collin Morikawa, also part of the afternoon wave, was acting quite like an East Coast kid on a snow day.
"Slept in more today," he says, "but with all the extra time I'll just get more stretching in. There's a certain period of time usually when you are ready to go play but since I haven't even teed off yet it's just a lot of relaxing in bed."
Finally, at 3:15 p.m., the first round resumed with the weather forecast a touch friendlier. That means a handful of the afternoon rounds might still tee off on Thursday, but some will have had the entire day off.