When Pros Are Like Us
Players 2022: Collin Morikawa hits cold top in brutal conditions, has never been more relatable
Turn on the Players Championship on Friday, and you might be amazed they're still playing. There's been a fierce rain coming down nearly all morning ... following a ton of rain on Thursday. As one of our writers coined it, it's the Players Damp-ionship.
How wet is it? Well, it just caused perhaps the game's best ball-striker, Collin Morikawa, to hit a cold top. That's right … one of the best players in golf is struggling to make proper contact right now.
Morikawa's face says it all.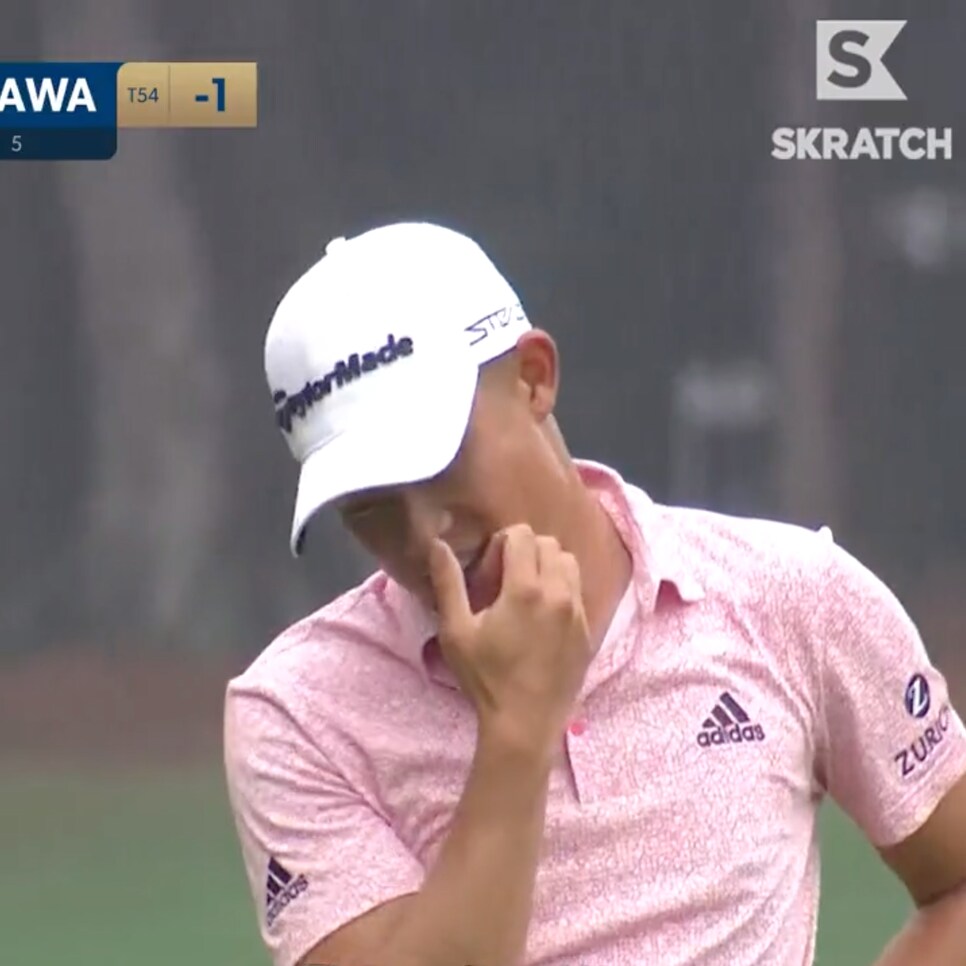 Shocking. Jarring. We are going to disagree with the announcer in the above video ... that was a cold top. When your grips get wet as a golfer and you're unable to maintain that proper contact with the club, it can be game over. Same goes for PGA Tour players—even one of the best players in the world.
As long as the thunder and lightning stays far enough away from TPC Sawgrass, they're going to play on—with the fears of a Monday (or even Tuesday) finish being in the cards with the delays on Thursday.
Pray for the caddies this week, carrying a heavy bag, an umbrella, extra rain suits and trying to keep everything dry. They are earning that cash on Friday.