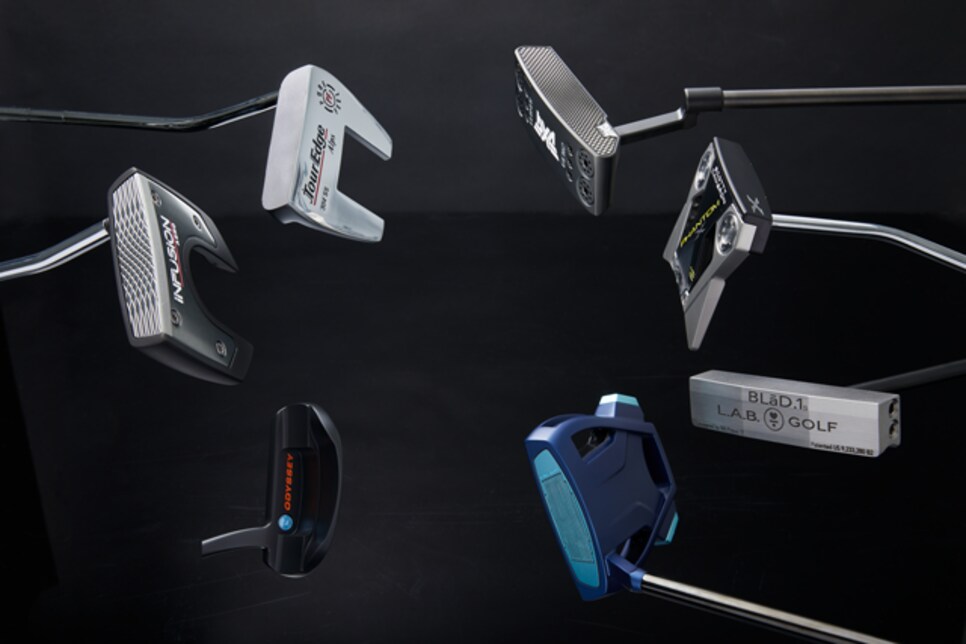 Motion-capture devices offer guidance as clear as Match.com
From Bobby Jones to Tiger Woods, there have always been players who've stayed true to their putter out of faith rather than science. But just as the driver-selection process has become more about measurables through the use of launch monitors, finding the right putter for your stroke can be a numbers game, too. Modern putting technology uses high-tech motion-capture devices to offer answers almost as clear as Match.com. Odyssey has launched Odyssey Fits, a motion-detection tablet that grades putters on a 100-point scale by analyzing your stroke and roll across parameters that include face angle at impact, contact point and face rotation—all in just five putts. The closer to 100, the better a putter fits a particular player. GOLFTEC's new putt-ing module can analyze what's wrong with your stroke and show you how a change in head style might help you keep the face closer to square. But all those numbers won't take emotion out of your relationship with your putter. Nothing says true love like a curling 20-footer on the 18th green that finds the bottom of the cup.
TOUR EDGE PURE FEEL TEMPLATE $100
Micro-grooves on the face improve roll, and an oversize grip helps your stroke. The size quiets the hands, and a special polymer with rows of spheres boosts feel.
TOMMY ARMOUR INFUSION $150
A steel body wraps around an aluminum face-sole insert to provide more stability on off-center hits. A milling pattern equalizes energy transfer across the face.
ODYSSEY TOULON GARAGE $500
These 11 milled designs can be customized with multiple hosels, finish options and paintfills. An optional Stroke Lab shaft can improve consistency, too.
This updated line uses tiny pyramid points on the face for more consistent roll. Its fitting options offer eight heads with three hosel choices and adjustable weights.
TITLEIST / SCOTTY CAMERON PHANTON X $430
Cameron calls these nine new mallets his most technologically advanced ever. The light aluminum faces mix with heavy steel bodies for better stability at impact.
The simple shape of this blade is deceiving. Each head is weighted so the face stays square to the lie angle, allowing you to swing the putter more naturally. $400
TAYLORMADE MY SPIDER X $420
This popular mallet—known for its stability in a compact size—has embraced customization: Choose the color, hosel type, sightline and face insert that you like.