News
Play resumes (but likely won't finish)
COLORADO SPRINGS, Co. -- The skies have cleared and players started heading back to the practice area at 5:20 p.m. local time. They are scheduled to resume play at 5:55 p.m.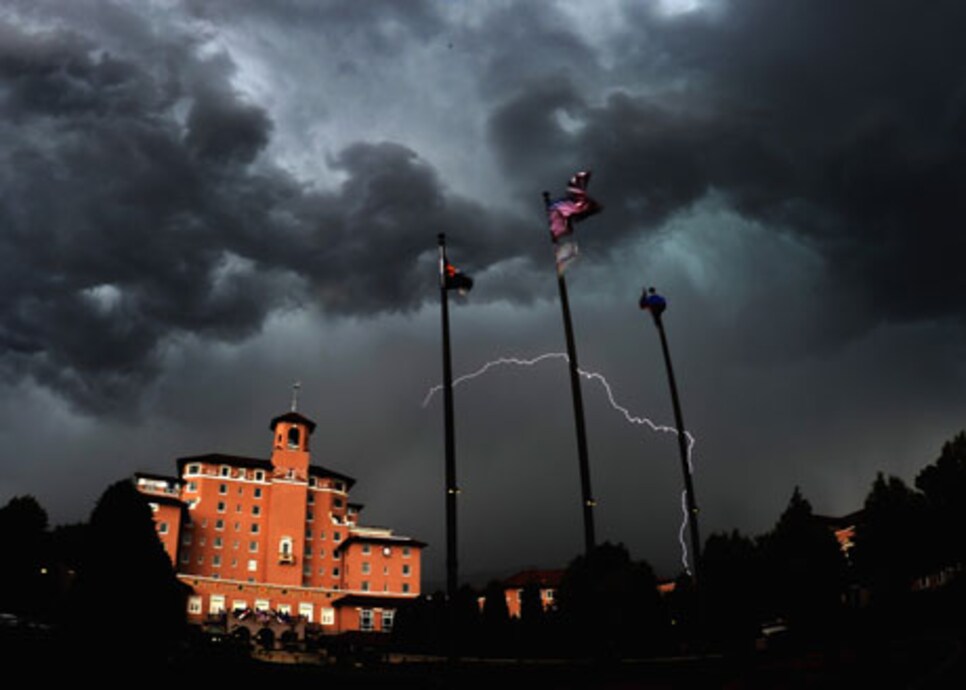 The last threesome to tee off -- I.K. Kim and Ai and Mika Miyazato -- are currently on the sixth hole, which means it will take at least three and a half hours to complete play. Since the sun is scheduled to set at 8:26 p.m., it'd be wise to assume that a winner will hoist her trophy on Monday.
NBC will resume live coverage of the fourth round at 6 p.m. mountain time (8 p.m. eastern time).
By my count, this Open has been plagued by five weather delays that have totaled nearly 15 hours. Oh, joy!