Play Augusta against Creamer, Gulbis and Pettersen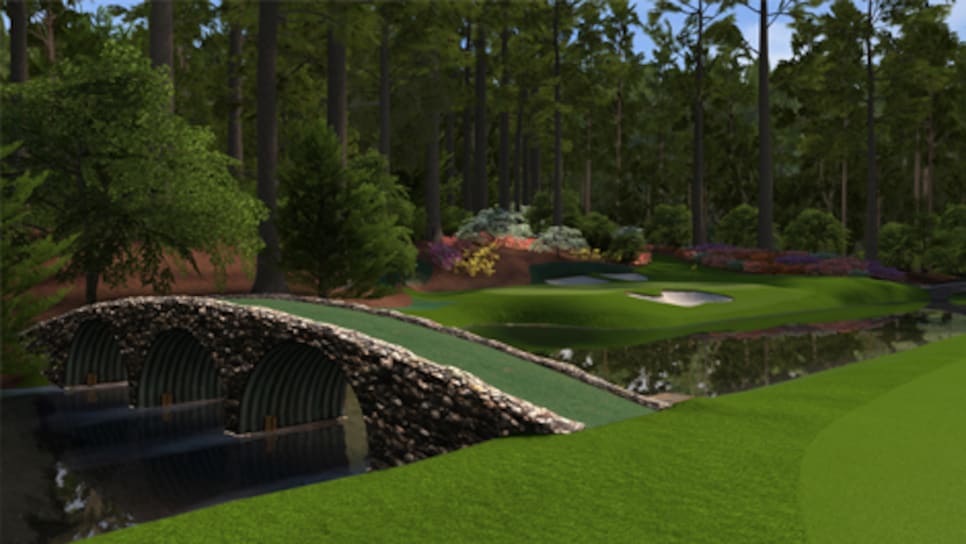 EA Sports has announced that the latest version of Tiger Woods PGA Tour 12: The Masters, available in stores on March 29, will include Augusta National Golf Club for the first time (along with 15 other courses). To ensure authenticity, EA Sports used a new art laser scanning technology to provide a more accurate digital representation of every hole. Just take a look at how real the 12th hole appears (above).
So go ahead, Green-Jacket dreamers. Start revving up your engines. To enhance the experience of playing against the game's best at the game's best, I suggest wearing this Adidas skort (similar to the ones Creamer and Gulbis wear), appointing an honorary starter to hit the first tee shot (perhaps your mother or grandfather), and selling pimento cheese sandwiches to patrons for $1.50.
*(Photo provided by EA Sports)