The Loop
The Pinehurst Trip Planner Contest wrapped up today as the new Old Tom of Scotland was playing the 18th hole at Turnberry. Everyone expected a T-Dub to be leading after round three of the British Open, but no one had Tom Watson over Tiger Woods.
A few weeks ago, by way of 100 word essays, Golf Digest selected six of the best trip planners in the country with the goal to give back to the givers of the game. Pinehurst threw in golf, spa treatments and food. Callaway contributed uPro range finders, clothes and shoes. We picked up drinks, caddies and transportation. All that we asked of the winners was to pass on some of their expertise. In several interviews throughout the week my colleague Pete Finch and I picked the planner's brains about where they go, how they get there, the courses they play, how much they pay, etc.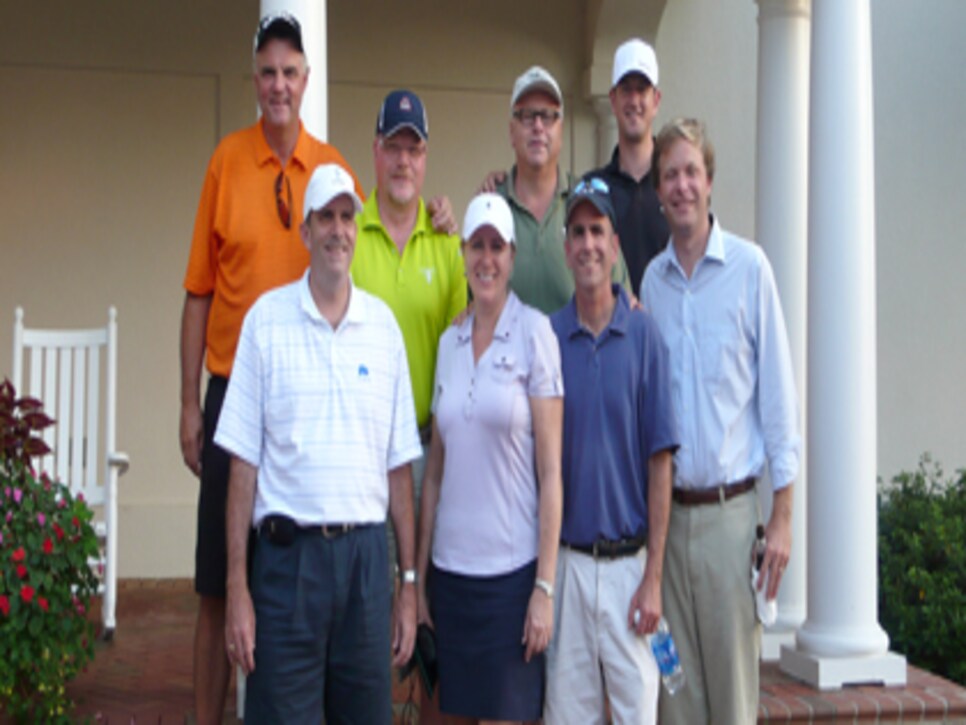 We had a fictional few days. We played the Pinehurst perfecta: No. 8, No. 4 and No. 2. We had caddies with our names on their backs, shook hips with a pack of blue-haired cougars at the Pine Crest Inn, ate potato chips out of chest hair poolside and washed it down with southern sweet tea vodkas. Bike rides, Bobby Hill, Clarence Levine and lots of caffeine, we sampled the best of what Southern Pines has to offer.
I've been playing around with Twitter (wheresmattyg) for a few weeks. Today I was posting observations throughout our round on Pinehurst No. 2--the site of both U.S. Opens in 2014.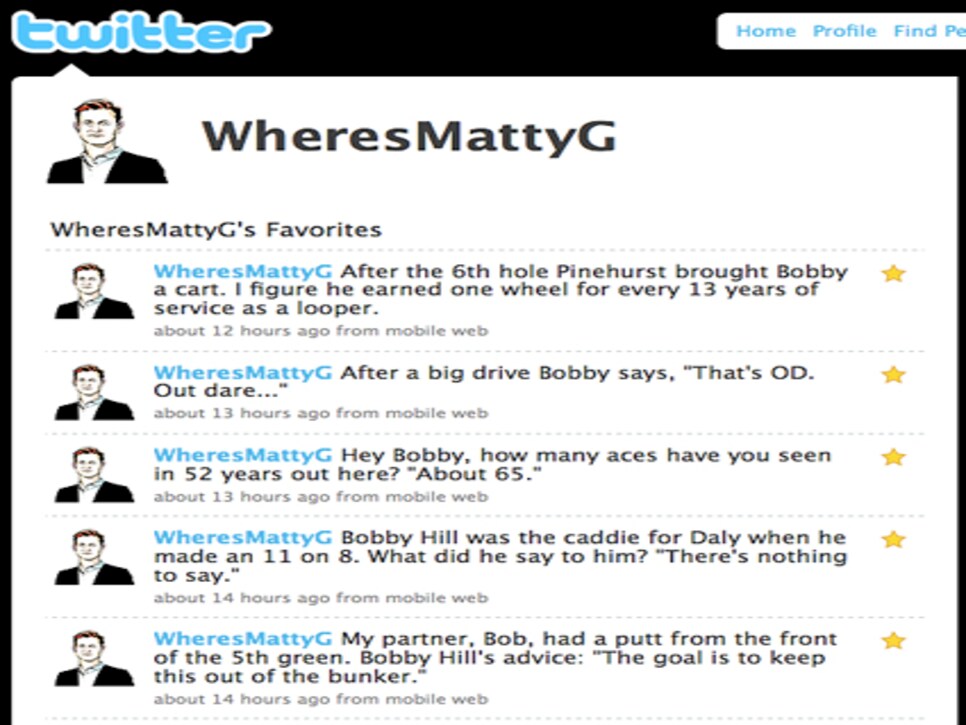 All these technological advances, and yet Tom Watson, 59, is still playing in the final pairing of a major. Now that's good golf theater. Anybody but Lucas Glover.