The Loop
Pissed-off Predators fan overnights dead catfish to NHL HQ over blown call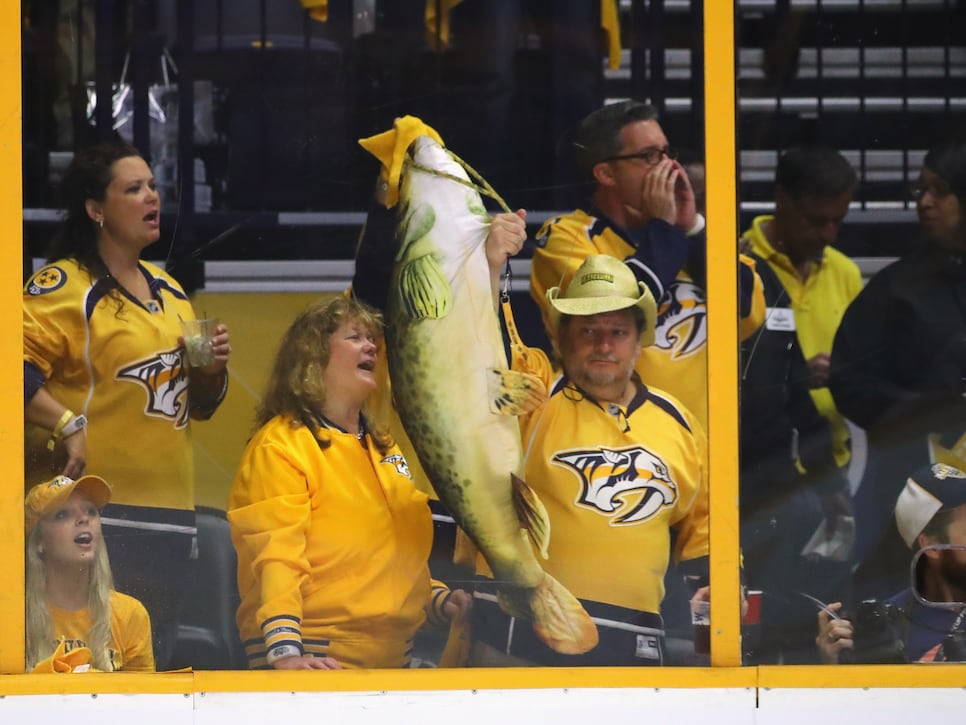 Preds fans are pissed. On Tuesday night, Flip Forsberg scored the apparent game-tying goal against the Florida Panthers with 0.6 seconds remaining. On first, second, and third viewings it looked like a clean goal, but the NHL's review crack squad decided to overthink it anyway, eventually disallowing the late equalizer due to goaltender interference. Here's what they saw:
Preds fans—some of the craziest in the biz, it should be said—were obviously less than pleased, especially with their team currently battling for the NHL's number one seed heading into the playoffs. One particularly jilted fan took things to black belt revenge levels, purchasing, packing, and overnighting a dead catfish to NHL headquarters in Toronto, nearly 800 miles north.
A not-so-subtle homage to the proud Nashville tradition of throwing catfish on the ice when their team scores (which the Penguins famously tried to squash during last year's Stanley Cup Finals), the whole stunt cost Ms. Meeks a cool $140, but that's a small price to pay for justice.
P.S. The "You Suck" was a nice touch.
Oh, and for all you conspiracy theorists in the audience, here's one: Briley Meeks is really just a brunette-wigged Facebook alias for Carrie Underwood. Think about it: