Equipment
Ping's Prodi G junior clubs offer adult technology with a bonus re-fit when your kid outgrows them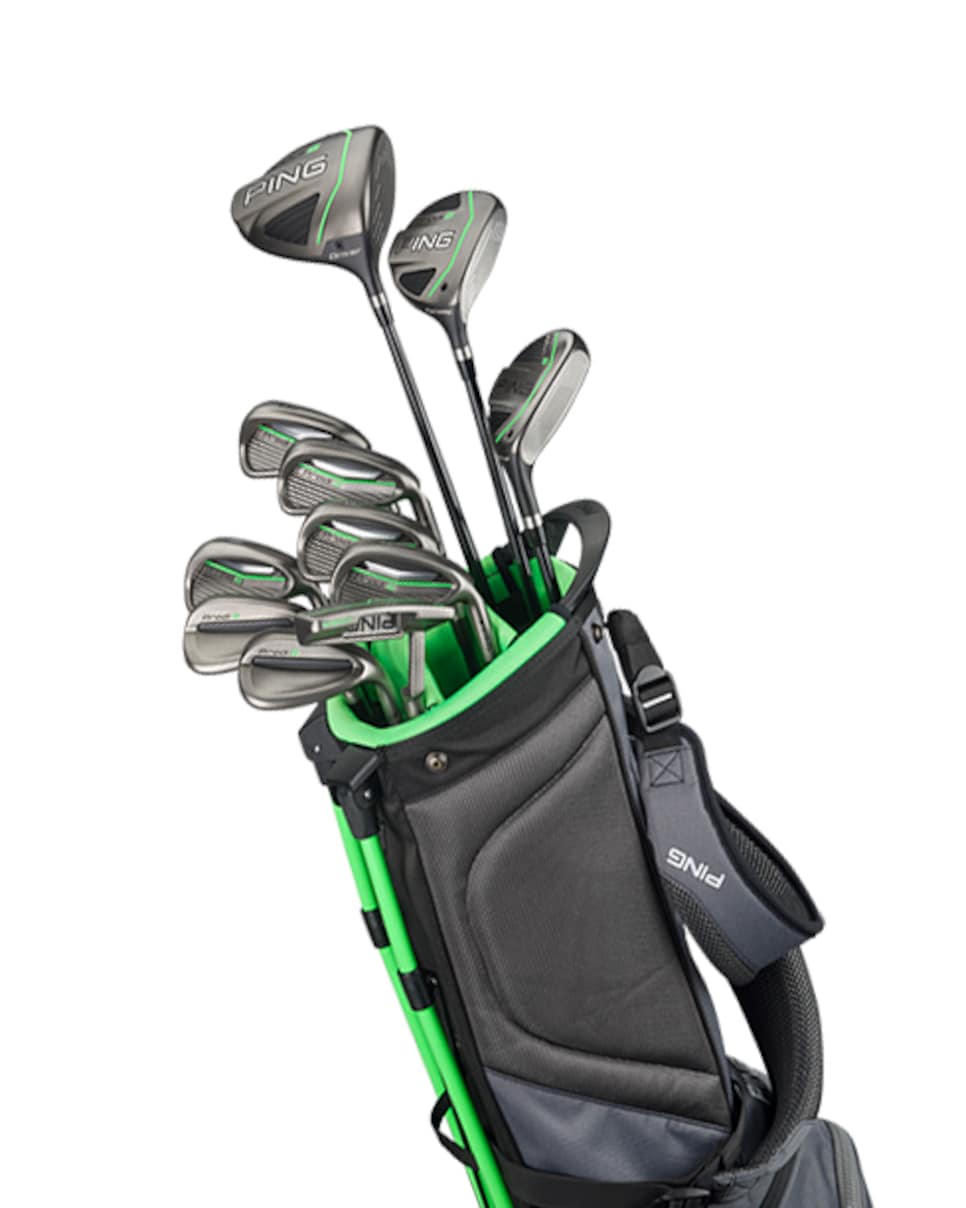 The new Ping ProdiG junior clubs, as comes no surprise from the company that has been at the forefront of custom fitting nearly from its inception six decades ago, are rooted in the simple idea that kids grow.
But rather than build a junior line of clubs with multiple versions for different ages, Ping has solved that problem the way you would naturally think it would: By giving kids (and their parents) the option to get the set refit with updated specifications on weight, length and flex.
The 11-club Prodi G set is built largely for juniors transitioning from their first set of clubs, but find standard clubs too long, too stiff, too heavy and with too little loft.
It features a 15-degree titanium driver built with the same concepts and materials (lightweight Ti 811 body and Ti 6-4 face) used in Ping's G family of drivers, including the aerodynamic crown turbulators and the draw-bias found in the company's SFT models. There's also a 22-degree fairway wood, 27-degree hybrid, a cavity-backed 6-iron through pitching wedge set, two specialty wedges (52 and 56 degrees) and a Voss-style blade putter. A bag completes the ensemble.
"For the first time, junior golfers can play the same technology as mom or dad that is custom fit and custom built just for them," said John K. Solheim, Ping president. "We believe that has an appeal all its own and will help get kids interested in playing more."
A key component of the Prodi G line is how Ping will custom fit the sets and offer a one-time, no-cost adjustment. The industry-first program is tabbed "Get Golf Growing."
"One of the biggest barriers parents of junior golfers face is investing in a set of clubs that their kids will outgrow in a short time," Solheim said. "As a result, they often buy clubs that don't fit their kids in hopes they'll grow into them or they cut down old clubs. Neither option is ideal and impedes the junior's golf development. Our program is designed to be an affordable way to get juniors into high-performance custom-fit clubs while bringing more boys and girls to the sport. The Prodi G clubs grow with the kids. We believe if juniors are exposed to better equipment, they'll enjoy golf more, which will ultimately help grow the game as the kids fall in love with golf and play it for a lifetime."
Available for pre-order today, the Prodi G driver will retail for $240, fairway wood for $130, hybrid for $120, irons, wedges and putter for $90 per club. The Hoofer-style Prodi G junior bag comes in three-pound and 3.5-pound versions will sell at a recommended retail price of $135.
Click on the following links to shop the latest Ping clubs at Golf Galaxy.