Equipment
Ping To Debut 50th Anniversary Anser Putters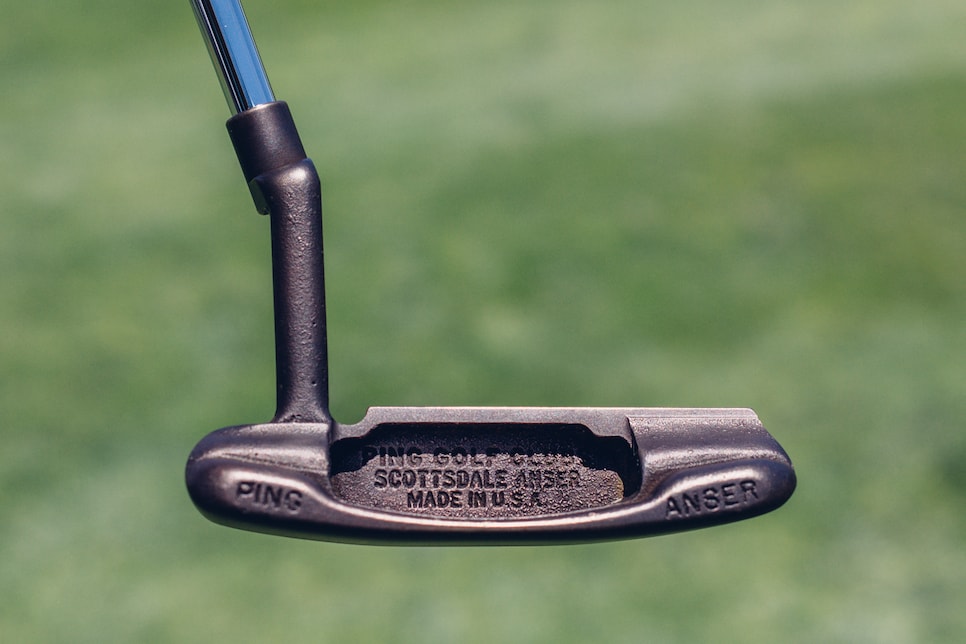 Earlier this year Ping's iconic Anser putter—originally drawn on a 78 r.p.m. record jacket by Karsten Solheim—marked its 50th anniversary.
To find an original Anser is rare to say the least. However, Ping will shortly be introducing a limited run of the putters, which Ping CEO John A. Solheim unveiled Tuesday at the U.S. Open at Oakmont C.C.
The putters will not be some weak attempt to re-create the legendary flat stick, but will remain true to the club's roots. The heads will be sand cast by the East Bay Brass Foundry in Northern California from the original molds, just as they were 50 years ago. Back then there were two molds, one by Karsten and one by his son, Allan. Putters from both molds will be offered.
The clubs boast the same high-step shaft design of the original as well as the same Golf Pride PP58 grip. All of the putters will be assembled at Ping's headquarters in Phoenix, and John A. will personally grind the sole of each limited-edition putter (only 1,550 will be made, 775 from each mold), just as he did in his father's garage in 1966.
About the only nod to modernity is the addition of tungsten weights in the heel and toe to bring the weight up to modern standards of playability.
That added touch is something the engineer in Karsten Solheim surely would have approved of.