The Loop
Ping president and COO to retire in January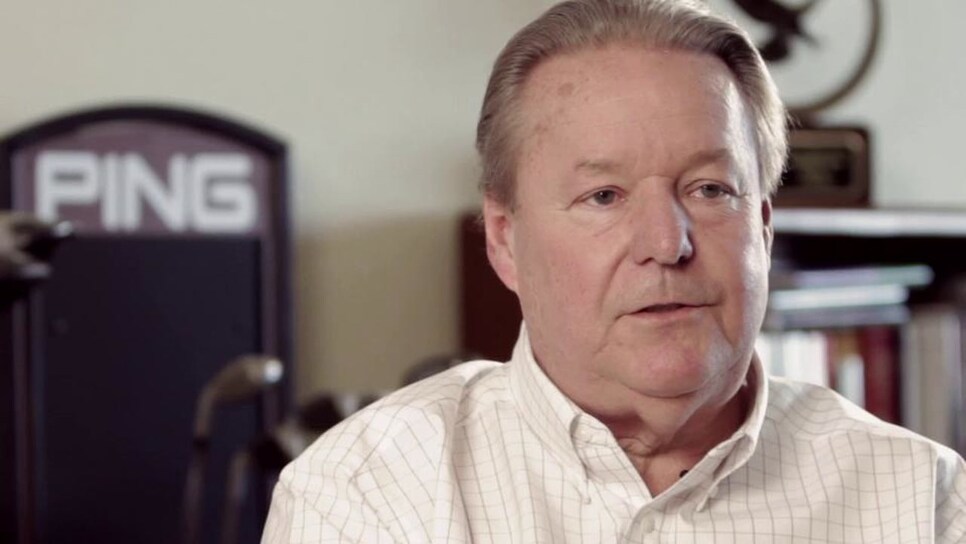 After a distinguished 45-year career that saw him advance from assistant to the production manager all the way to Ping's president and chief operating officer, Doug Hawken announced his retirement today, effective January 31, 2017. He will remain on the company's board of directors.
"I speak for the entire Solheim and Ping families when I say how extremely grateful we are for the impact Doug has had on the company in the last 45 years," said John Solheim, Ping chairman & CEO. "His accomplishments are too long to list, but we all agree his leadership and contributions are evident company wide. He's led countless efforts and initiatives to help build Ping into the industry-leading company we are today."
A 1971 graduate of Arizona State University, Hawken was a world-class sprinter, something that he once joked was, "many years and many pounds ago." He also was in need of employment. "I was blessed that Allan Solheim offered me a job," Hawken said. "I'll never forget what he wrote on my application: 'This guy has potential.' "
That potential manifested itself over his 45 years with the company, a career that began as a jack-of-all trades production manager. From there Hawken became was involved in the manufacturing end, followed by a leadership position overseeing the wood business. Hawken then was promoted to plant manager overseeing all production with another promotion to VP of marketing and production to follow. In 1999 he was promoted to president and chief operating officer, making him the highest-ranked non-Solheim family member in the company.
"[This] journey allowed me to work and share leadership responsibilities with Karsten and John Solheim, who empowered me to become more visible throughout the company and within the industry," said Hawken. "I'm grateful to them and their family for the opportunities they provided me and I'm honored to continue to serve on Ping's board of directors. We're in the business of creating and sustaining meaningful jobs. We accomplish this by designing and manufacturing the best golf equipment in the world. It's an innovative approach that I'm passionate about and one I'll endorse over any other. I'm proud to be associated with a company that puts the well-being of its employees and their families above all else."
Hawken gained additional business—and life—perspective during a cross-country motorcycle trip he took in 2000.
"That was a lifelong dream of mine," Hawken told Golf World Business at the time. "It was one of the most enjoyable things I've ever done. I met a bunch of people out there that don't play golf and had never heard of Ping. I never went through any large cities. I went all back roads and it took 11 days. But I came back refreshed and with more perspective. I learned that your family, friends and your business are all important, but you have to strike a balance. If you stay strictly within the realm of business and how you make your living, then a lot of life will pass you by. I think we all know that and we all speak to it, but it takes an experience like that to really bring it into focus."