Equipment
Ping offering Tele-Fitting experience to kids and parents for Prodi G junior set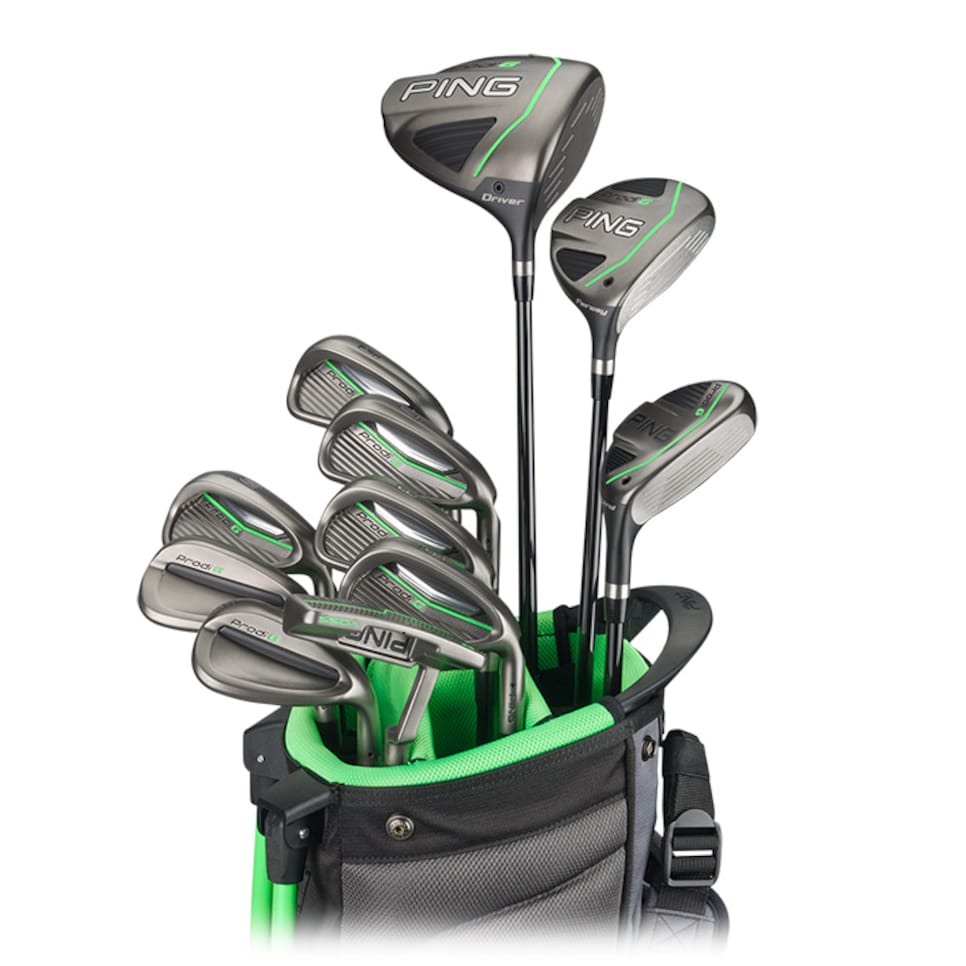 While many parents have had to figure out just how hard it is to teach their children history and algebra at home these last few months, one area they probably couldn't even begin to guess at is club fitting. Not to worry. Ping's new Tele-Fitting program gives the aspiring youngsters and their parents a first-hand look at how important the right clubs are for the growing golfer.

The Tele-Fitting for juniors, an extension of Ping's virtual fitting that was launched last month, will focus on Ping's Prodi G line of junior clubs, which features 11 clubs from driver to putter as well as two different sized golf bags. The set was developed with the same metalwood and iron R&D behind the company's adult clubs, albeit with a uniquely junior-focused approach to club fitting. Ping is well-known for essentially inventing the modern approach to clubfitting for major manufacturers, and its Prodi G line takes that one step further through Ping's Get Golf Growing program. Under the framework, the custom fit junior set is designed for kids ages 7 to 13 and includes a no-cost adjustment for sets purchased with five clubs or more. Those adjustments include re-shafting, lengthening, re-weighting and re-gripping. The plan thus combats one of the all-too-common problems for parents purchasing clubs for their kids: Growth spurts obsoleting a just-purchased set.

"[Parents] often buy clubs that don't fit their kids in hopes they'll grow into them or they cut down old clubs," said John K. Solheim, Ping president. "Neither option is ideal and impedes the junior's golf development. Our 'Get Golf Growing' program is designed to be an affordable way to get juniors into high-performance custom-fit clubs while bringing more boys and girls to the sport. The Prodi G clubs grow with the kids. We believe if juniors are exposed to better equipment, they'll enjoy golf more, which will ultimately help grow the game as the kids fall in love with golf and play it for a lifetime."

Furthering that trend, Ping has been promoting junior golf all this week in the company's "Prodi G Junior Week." The company has provided tips from Solheim and Ping's in-house experts in fitting Marty Jertson (vice president of fitting and performance) and equipment technology Paul Wood (vice president of engineering), as well as instructors Boyd Summerhays, Andrew Rice, Pia Nilsson and Lynn Marriott. Part of that junior focus this week is the extension of its Tele-Fitting program to juniors. In the program, Ping's top fitters provide a 30-minute one-on-one fitting session with the child and parents that includes a video review and the use of the company's array of fitting technologies.

Parents can sign up their children for the fitting (or of course get a tele-fitting of their own) at https://ping-golf.appointlet.com. All sessions completed May 21–June 5 will be entered into a drawing for a Prodi G Hoofer bag. The full range of Prodi G clubs includes a 15-degree titanium driver, a 22-degree fairway wood, a 27-degree hybrid, perimeter-weighted irons (6- through 9-iron and pitching wedge), two specialty wedges (52 and 56 degrees) and a blade-style putter. The Prodi G lineup also includes gloves and hats.

"For the first time, junior golfers can play the same technology as mom or dad that is custom fit and custom built just for them," Solheim said. "We believe that has an appeal all its own and will help get kids interested in playing more."