Equipment
Ping's i230 irons and iCrossover utility iron: what you need to know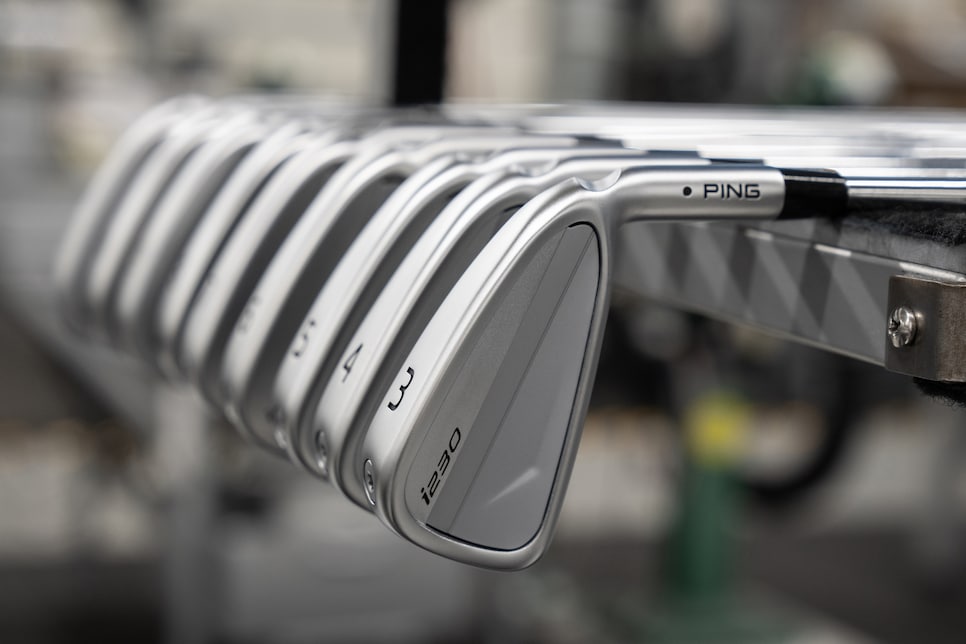 What you need to know: Ping's i230 irons replace the company's venerable i210 model with updates to foster forgiveness while slimming down the long irons. The iCrossover utility irons are long-iron replacements with a fast maraging-steel face.
Price: The i230 irons cost $205 per club with stock steel shaft and $220 per club with stock graphite shaft. The iCrossover is available in 18, 20 and 22.5 degrees at a cost of $275 each.
The deep dive: Ping's i-series irons have undergone many updates and upgrades over the years, but one thing has remained constant: the irons are designed to appeal to the better player seeking a touch more forgiveness than a traditional blade-like iron while still having plenty of appeal in the bag and at address.
Ping's latest iteration, the i230, checks all those boxes. The follow-up to the venerable i210, which had a four-year run in Ping's line, was largely driven by tour in terms of shape, but Ping has always been a brand driven to offer forgiveness in its clubs, a fact not lost on the company's leadership when it came to the i230.
"In the i230 iron, we've engineered a lot of performance into one design," said Ping CEO and president John K. Solheim. "It has the precise control and consistency of a players iron with an amazing feel while offering the forgiveness of a game improvement iron. It reminds me a lot of the iconic Ping Eye2 iron in that it will appeal to so many player types, from the tour pros to everyday golfers."
The cleaner look is readily apparent with more compact long irons than the i210 and a more rounded leading edge, but some things (such as size of the mid and short irons) remain the same.
The cast 431 stainless-steel head has a number of pieces. "It's a pretty complex design," said Ryan Stokke, director of product design for Ping. "The head is a five-piece construction that includes tungsten toe and tip weights that raise the moment of inertia for more ball speed on off-center hits.
However, the hidden hero of the iron is an elastomer placed inside the clubhead that allowed the company to save 21 grams of weight that was positioned elsewhere to help position the center of gravity lower. The elastomer also helps reinforce the variable-thickness face, providing more consistent face flex and energy transfer across the entire face, resulting in not only a few more yards, but consistent distance.
Consistent spin also was a priority. For that Ping turned to its MicroMax grooves—where the grooves are tighter spaced to help maintain and produce consistent spin, while the hydropearl 2.0 chrome finish provides an assist in damp conditions to keep short iron shots from getting too high while still supplying plenty of green-grabbing spin.
Of course, no players iron can succeed if the sound is not just so and Ping spent a good amount of time on this tangible intangible. Key here is the use of a multimaterial badge. "The badge is four pieces," said Stokke. "We used a injection-molded thermoplastic from 3M, secure it with a strong adhesive then use a thin 304 stainless steel top layer. We were trying to make all the lofts a similar frequency which not easy to do when it comes to sound." Left unsaid is that all this is concealed from the eye to keep the aesthetic intact.
The stock shaft is True Temper's Dynamic Gold 105 in steel and Ping's Alta CB black in graphite. The grip is Lamkin's Crossline Black. The i230 is available in 3-UW in 10 color codes (lie angle options) with black standard. The company's Power spec (stronger lofts) and Retro spec (weaker lofts) are available as well. Cost is $205 per club with stock steel shaft and $220 per club with stock graphite shaft. Ping also offers numerous other stock shaft choices.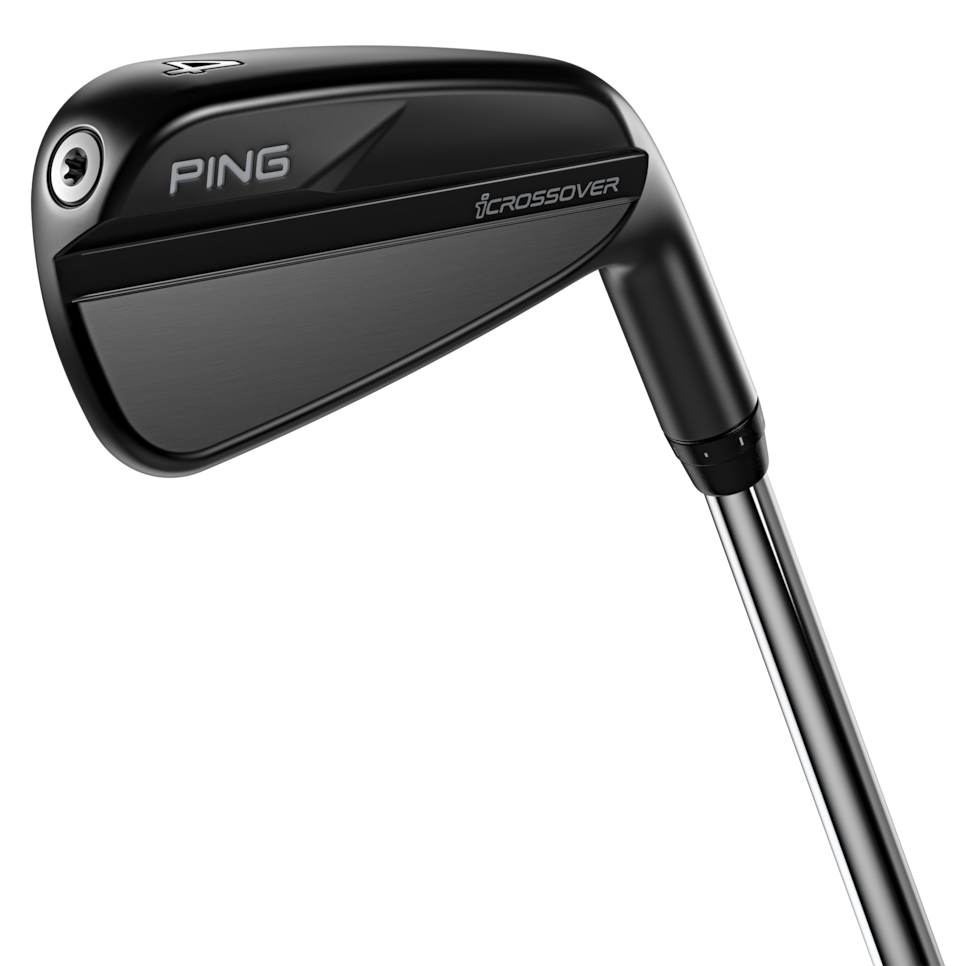 According to Stokke, the goal of the re-branded iCrossover line was similar to i230—have a cleaner appearance for this long-iron alternative and match the pleasant feel better players expect but do so in a club with an adjustable hosel. Why the need for adjustability? "This allows the player to dial in the yardage they need to hit," said Stokke. The adjustable hosel provides eight settings for loft and lie, with a range of plus or minus 1.5 degrees of loft and lie in various combinations. The standard setting is the stated loft of the club at 1.5° upright.
The iCrossover carries plenty of punch as well, as a robotically welded maraging steel face is married to a cast 17-4 stainless-steel body. A lower hinge point on the face increases launch angle, producing a diving-board-like action while a lower CG (about 80/1000 of an inch), puts the CG more in line with where impacts are occurring. To enhance feel, about 5 grams of hot melt is applied to the back of the face in the hitting area.
Available in 18, 20 and 22.5 degrees at a cost of $275 each, Ping shortened the build length based on the irons we feel it will most likely be matched with; providing better dispersion due to consistency of strike. Or just the sort of thing better players seek.