Equipment
Ping G700 irons bring hollow-body, flexible face technology from Crossover hybrids to new iron line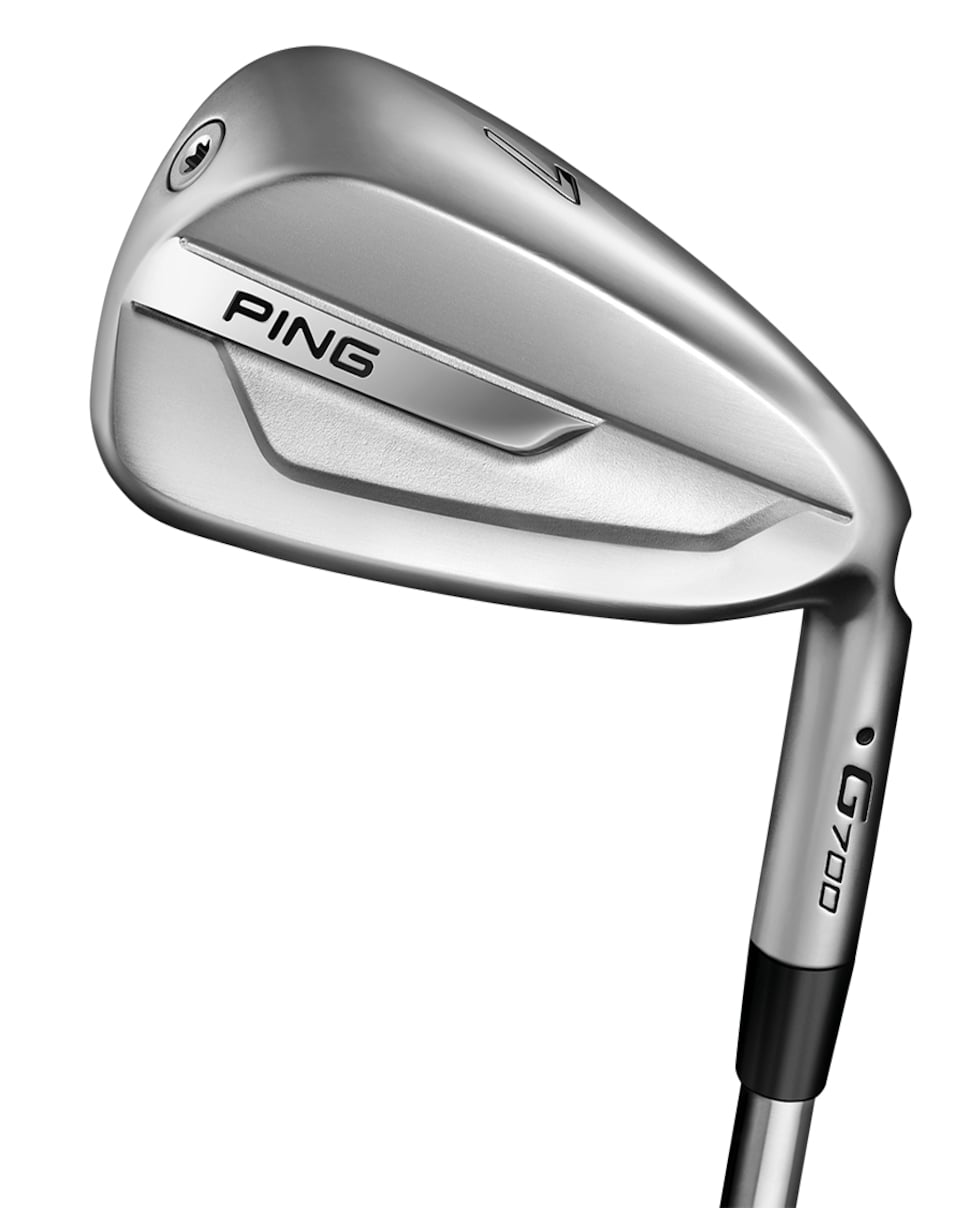 The new Ping G700 irons are the company's first hollow-body set of irons, but you could say they were almost expected. The company, known for its one-piece investment cast irons since the 1960s, is building the G700 irons on the shoulders of its success with a hollow-body, iron-like hybrid called the Crossover.
Now, it's using some of that same idea to cross over to its iron lineup.
Ping originally introduced the G Crossover in 2016 and followed that with this summer's G400 Crossover. What engineers saw was an opportunity to dramatically improve the way the face bends at impact for higher ball speeds and more distance. According to Marty Jertson, Ping's director of product development, the face insert on the hollow-body G700 irons deflects at impact nearly as much as it is thick.
"The G700 iron was a lot of fun to work on," Jertson said, who noted that the Crossover irons were an inspiration because they were right at the limits of the USGA rules on spring-like effect. "Can we challenge ourselves to bring that kind of technology into a full set?
"It produces twice as much face deflection as the G iron, where the face is behaving a little in the way that we see with a metalwood."
That function, Jertson said, leads not only to faster ball speed but "a catapult or diving board" like flexing for higher launch.
The G700 irons utilize a C300 maraging steel face insert, the same material used in the company's G400 fairway wood and hybrid face inserts, surrounded by a 17-4 stainless steel body. Weighting in the toe and heel provide higher stability on off-center hits for better forgiveness, while the wide sole aims to make it easier to glide through the turf on less than clean contacts.
In addition to the perimeter weighting, the sole features an internal cascading weight mass away from face for a lower center of gravity and higher launch-lower spin characteristics.
"This allows us to have lower static lofts, but we're actually achieving higher initial launch angles," Jertson said, noting that the G700 standard-spec lofts are a half-degree stronger than the G400 irons. (A "Power Spec" option features lofts that are a degree-and-a-half on the long and mid-irons to two degrees stronger on the short irons.) "It helps us produce a unique high-launch, high ballspeed, low-spin towering trajectory."
The G700 irons are available in 4-iron through sand wedge at $160 per club in steel (Ping AWT 2.0) and $175 per club in graphite (Alta CB). Several no-upcharge shafts are also available, including the True Temper Dynamic Gold, Dynamic Gold 105, Dynamic Gold 120, Project X LZ, True Temper XP95, Nippon NS Pro Modus 105 and KBS Tour in steel and UST Recoil in graphite. The G700 irons can be pre-ordered starting today, Jan. 15.