Equipment
Ping founder Karsten Solheim named to sporting goods Hall of Fame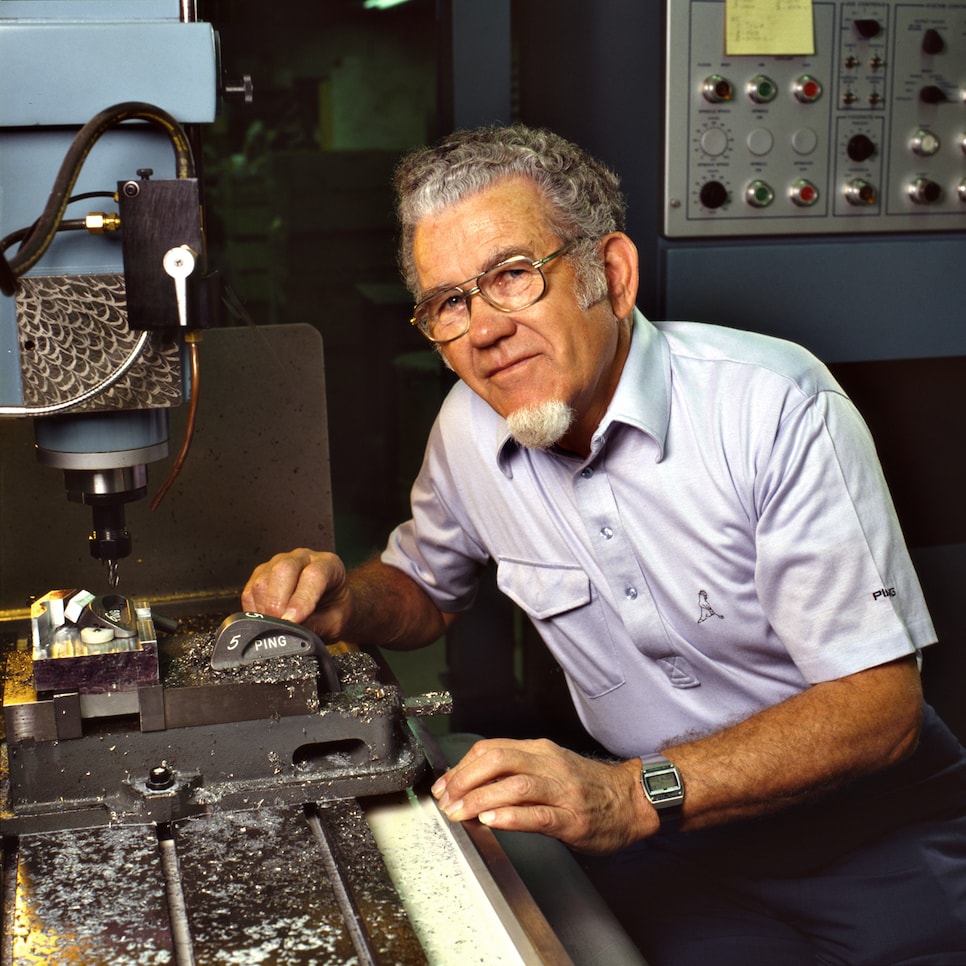 Karsten Solheim, the founder of Ping and the inventor of some of the most iconic golf clubs in the game's history that include the Anser putter and the perimeter-weighted Eye2 irons, has been named to the National Sporting Goods Association's Hall of Fame.
Solheim, whose son John A. followed in his footsteps and grandson John K. now runs the company, founded the company that would become Ping in his garage in Redwood City, Calif. A former engineer for General Electric who most famously developed the "rabbit ears" TV antenna, he started selling his putters in 1959 and turned his attention to his golf company fulltime in 1967. His designs from the earliest putters to his irons and woods were distinctively targeted to make the game less penalizing for average golfers, saying once, "The thought I had was if you put perimeter weighting around the club it would give you a chance to mis-hit it and still make a good shot."
Solheim's commitment to a ground-breaking club fitting regimen and the instantly recognizable color-coded specifications chart also elevated the club buying process to further ensure that those who purchased Ping's irons were getting a club that worked more efficiently for different-sized golfers.
"We're very proud Karsten is receiving this honor and I know he would be, as well," said John A. Solheim, Ping's executive chairman. "Joining the Sporting Goods Industry Hall of Fame is a testament to the revolutionary products Karsten developed and his role in making the game of golf more enjoyable for all who play it. He's joining a select group of leaders and innovators who have impacted the entire sports world, which I know would bring a smile to his face and a twinkle in his eye. This honor is a great reminder to the sports industry and golfers around the world of Karsten's never-ending impact on the game of golf."
Solheim is the first inductee to the NSGA Hall of Fame from a company devoted exclusively to golf. He joins others with a notable connection to golf, including Bob Molitor, inventor of the Surlyn-covered golf ball; Gerry O'Keefe, executive at Macgregor/Spalding/Brunswick/PGA Victor; Fred Bowman, Wilson executive and a former director with the National Golf Foundation; and James Long, golf manufacturing engineer at Spalding.
The NSGA Hall of Fame honors those who've made "extraordinary contributions to the growth and progress of the industry." Solheim in particular was honored for his equipment innovations "that changed the game for players at all levels." Solheim, who passed away in 2000, joins three others in the 2024 NSGA class. Those include retail store executive Cathy Pryor from Hibbett Sports; Mike Thompson, sales and marketing executive for Rawlings baseball; and Glenn Barrett, developer and founder of foam insole brand Ortholite. The NSGA created the Sporting Goods Industry Hall of Fame in 1955 to honor sporting goods pioneers, innovators and leaders, and 181 men and women have been inducted all-time.
The NSGA Hall of Fame induction ceremony will be held in May in Phoenix.