The Loop
Ping engineers feel into faster face of new iBlade irons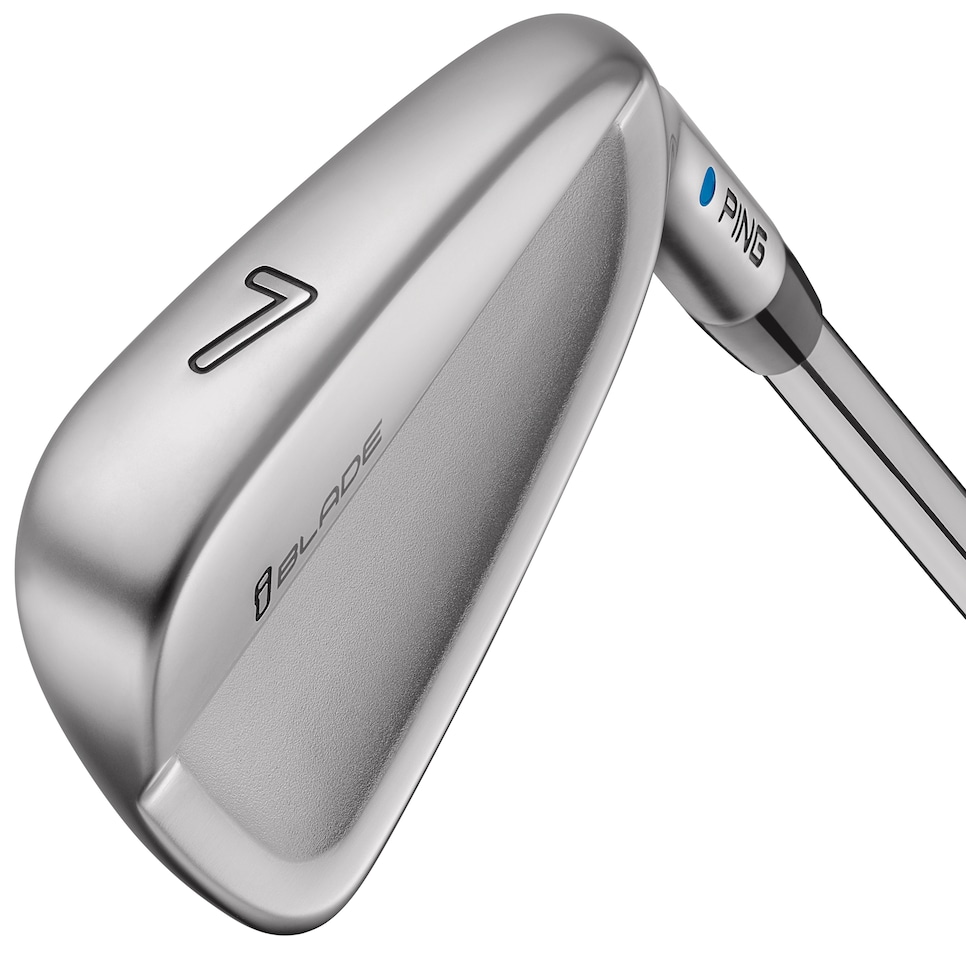 For the new Ping iBlade irons, the most important achievement might not be its faster, flexing face. Because more than in any other category of iron, those irons aimed at the best players must engineer feel into the face first. The problem, of course, is that as engineers aim to inject more horsepower into these compact players irons by constructing thinner faces, feel can be compromised.
That's why the most important element in the iBlade irons, which debut in stores today, isn't so much a thinner face. Instead, it's what's behind that face that gets your attention.
While the face on the Ping iBlade is half the thickness of its most direct predecessor, the S55, Ping's engineers have uniquely developed a way to support a large area from heel to toe on that thin face with an elastomer insert. It's no small feat of manufacturing engineering to get the elastomer wedged into the pocket cavity behind the face, but the material in the insert allows the face to give at impact while filtering those vibrations for a softer feel.
It also helps save weight that can be redistributed throughout the head for improved stability on off-center hits. That stability gets a further boost with a higher density tungsten block inserted in the low toe. That block weighs an average of 23 grams through the set, for a 70 percent increase in mass compared to the S55 iron.
Also contributing to the feel is the use of soft 431 stainless steel in the one-piece cast construction.
"The iBlade project was a fun challenge for our engineers," said John A. Solheim, Ping's chairman and CEO.
Introduced on tour the week of the Players Championship in May, the Ping iBlade is now the company's most played iron on tour, including use by Louis Oosthuizen, Daniel Summerhays and Migel Angel Jimenez. Key to the quick adoption have been some shaping tweaks from the S55 model. Those include a thin top line and subtle adjustments to the bounce angles and increased heel relief on the soles of the 3- through 7-irons. The iBlade maintains the same narrow sole as the S55 to aid players' ability to manipulate the clubhead.
The iBlade features a machined face and milled grooves for improved precision and optimized spin.
The iBlade (3-iron through pitching wedge, $1,300 MSRP) is offered with a stock shaft of True Temper's Dynamic Gold, but there are several options available at no extra charge, including XP 95, Project X, Nippon N.S. Pro Modus 105, and Ping's AWT 2.0.