FIRE PIT COLLECTIVE
How a DII legend could become the first Guatemalan on the LPGA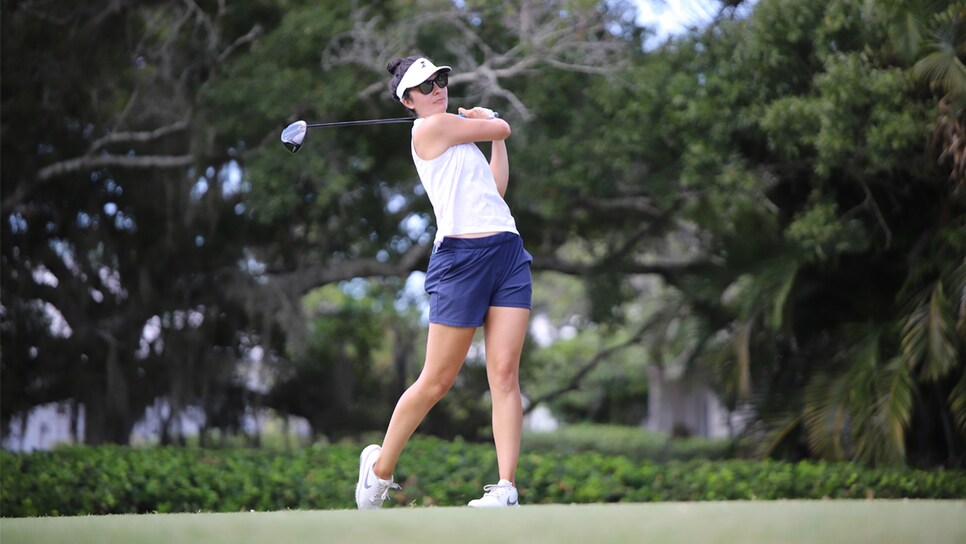 Pilar Echeverria has big, big dreams of the LPGA—and putting her country on the golf map. With a federation of a mere 620 players and only six courses, Guatemala has never been a golf hotbed. For a long time, Echevarria saw it that way, too. Begrudgingly tagging along with her brother's lessons, she wrote it off as a sport exclusively for "boys and older people."
"It was always a hobby since there were no female professionals when I was growing up," she says.
And standing at 5'9", it's easy to see why she was drawn more to basketball. "I wasn't very good at shooting, so they made me a center," Echevarria laughs.
She'd eventually become better friends with the boys at practice, and some of them were serious about golf. This piqued Echeverria's curiosity, and soon she was making more putts than baskets. Her talent earned her a spot on the Guatemala national golf team at 13. A hard conversation with her parents followed.
"You have more of a future with golf than you do with basketball," they told her.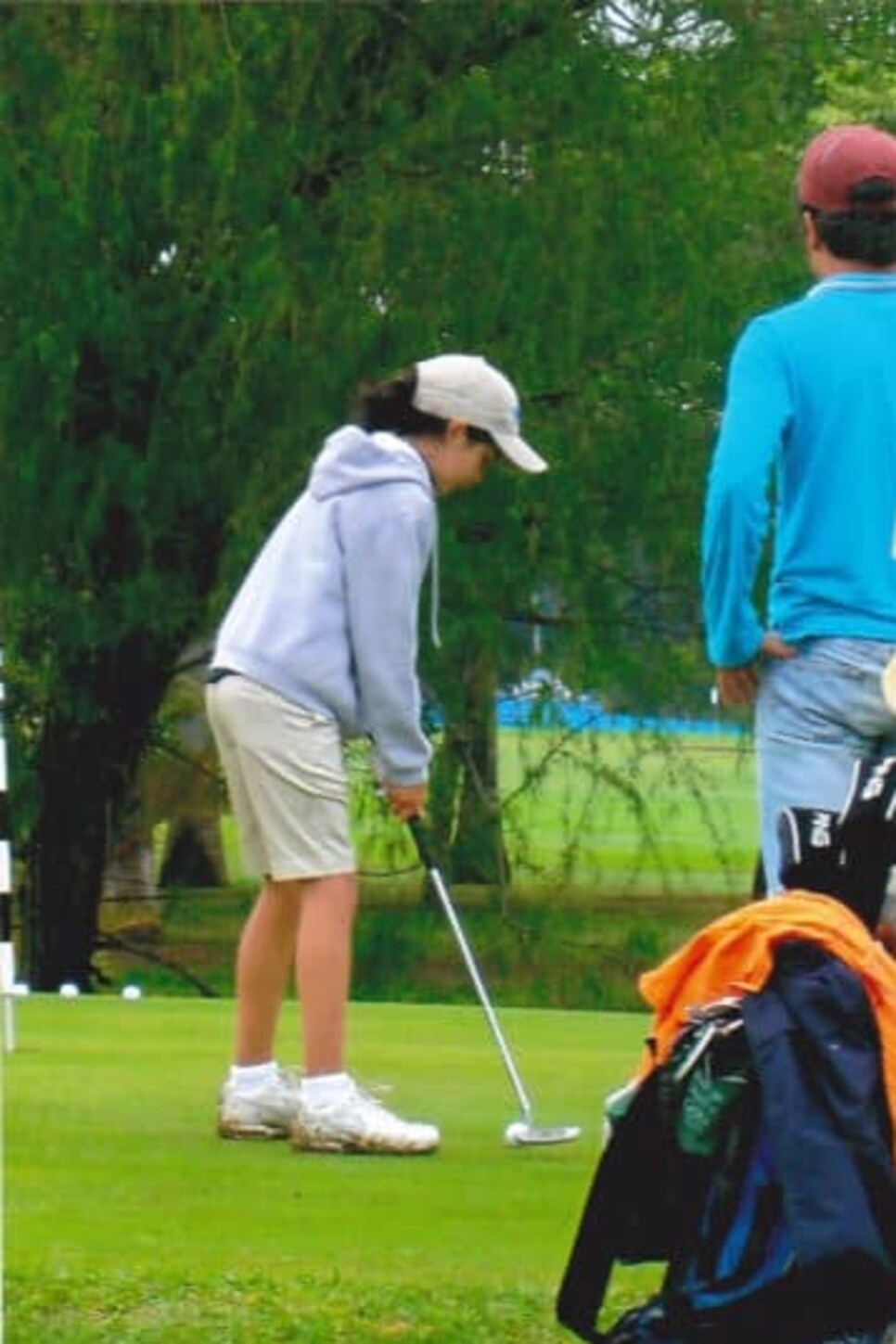 Echeverria had no trouble holding her own on a course full of boys.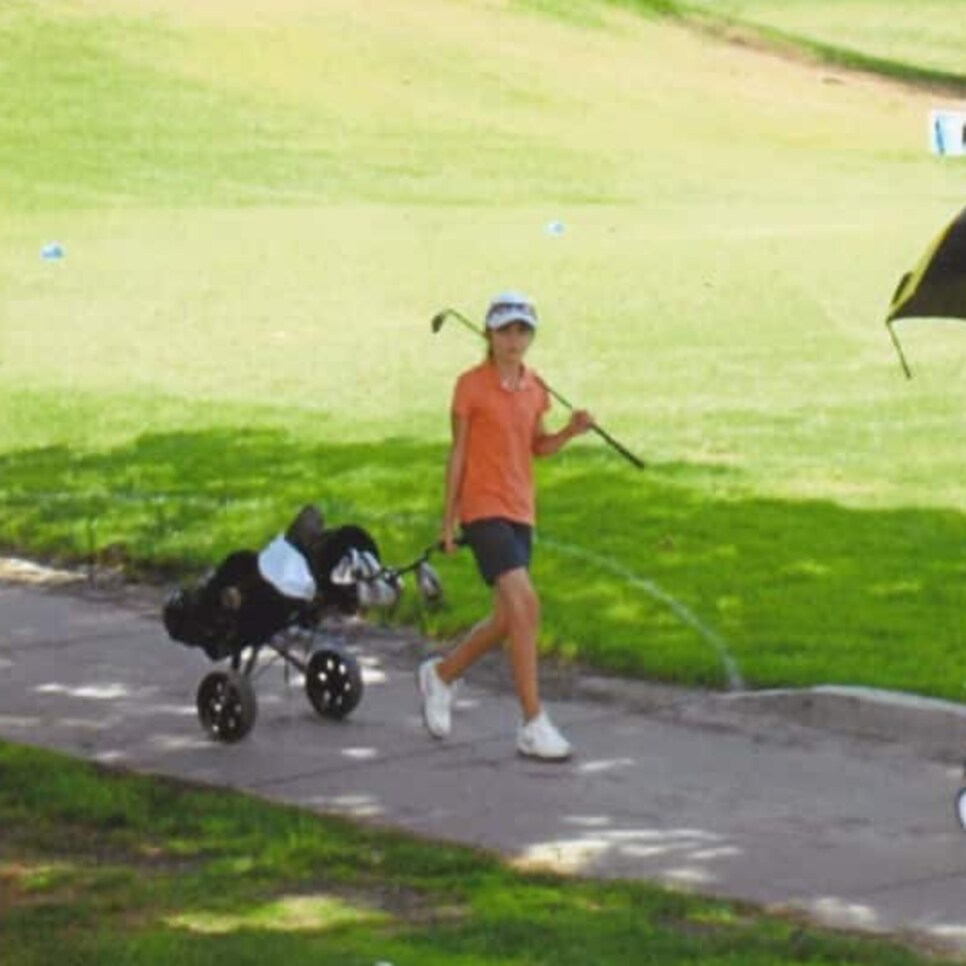 The teenage sensation locked in, chasing after a dream none of her female friends could understand. Her former swing coach, Nick Zappin, was the first person to tell her she could play college golf. But despite a measure of renown in Guatemala, Echeverria had to pitch herself to dozens of college golf programs in the United States. It's challenging to recruit a player you've never seen play in person, but University of Indianapolis head coach Brent Nicoson didn't need to. He was immediately enamored with her swing and unique attitude.
"I saw her swing hundreds of times," Nicoson says of the videos Echevarria sent him. "We knew we wanted her immediately."
Nicoson calls Echeverria a "once-in-a-career" player and with good reason. The transition to golf in the Midwest was nearly seamless, and her infectious personality made her a favorite across the entire athletic program. Sure, the winters were cold, but Echeverria's warm nature allowed her to quickly adjust. With an undeniable work ethic, she was the first player to set up a mat to practice wedges on the football field and the last one to clean up all the buckets and tees after team practice. Paired with a gift for course management, Echevarria would become a two-time Division II Player of the Year, national champion, and 18-time medalist, setting the school record.
But pro golf was not a sure thing for Echeverria. She comes from a family of engineers and felt some pressure to follow in their footsteps. Echeverria graduated from the UIndy in 2020 with a bachelor's degree in industrial engineering and extended her postgrad studies to data analytics—calling that path the "easier" choice. She struggled to reconcile with the idea of breaking Guatemalan tradition. Nicoson remembers Echeverria entering his office with a tear-stained face, asking if she could shut the door. When he said yes, she began to bawl.
"I feel like I'm gonna disappoint people with whichever choice I make," she said.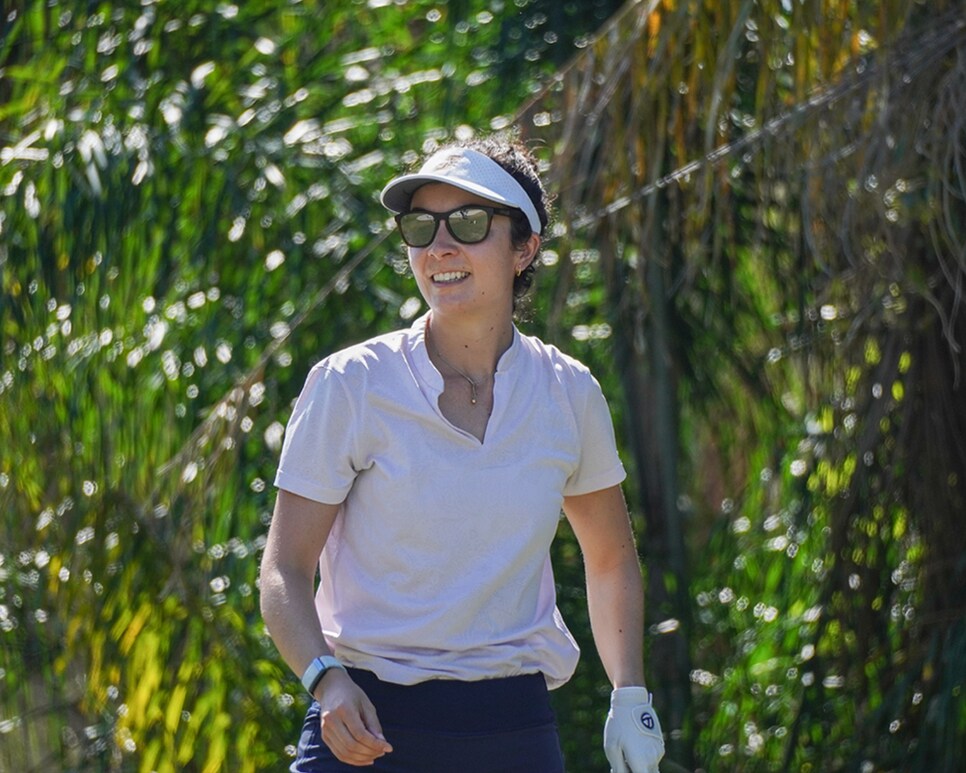 Emotional conversations weren't unusual during Echeverria's time as a Greyhound. Echeverria was a selfless player who would lead team-oriented discussions in that very office. Despite all her glory, she was the type of player who Nicoson says was more excited for a teammate's success than her own. Echevarria loved the camaraderie of tournament golf… and the sunshine, which wasn't available in an office job. "I started thinking about how much I liked to be out on the course and being outside rather than being indoors," she says.
Echevarria turned pro in January and never doubted she belonged on the Epson Tour. Winning is a habit, even if it's not at a Division I school. "You wanna surround yourself with people who are better than you," Echeverria says, confidently. "That's how I took it, instead of being scared. I'm heading in the right direction because I'm playing with people who are better than me."
Pilar missed the cut at Stage II by three shots but her priority ranking allows her to play every event on the 2022 Epson Tour schedule. She will be playing for something larger than herself: If she earns LPGA Tour status this year (either by finishing in the top 10 on the Epson Tour money list or advancing through Q-School), she would become the first Guatemalan to play on the LPGA. "Coming from a smaller country, it's nice to show the kids that it can be done and there are people willing to help you get there," she says.
That kind of outreach is familiar to Nicoson. A conversation late in her senior year reminded him of why she was that "once-in-a-career" player. "Coach, I think I figured out why I developed and improved my game so much while being here," Echevarria texted Nicoson. "A seed gets planted in good soil, has nutrients and water and warmth and is cared for. I think that's it for me. I had talent and you saw that, and everyone at UIndy just fed me good things and nurtured me, and made sure I felt loved and cared for and comfortable."
And now it is time for Echeverria to bloom.