Swing Sequence
For Pierceson Coody, patience is everything when it comes to his swing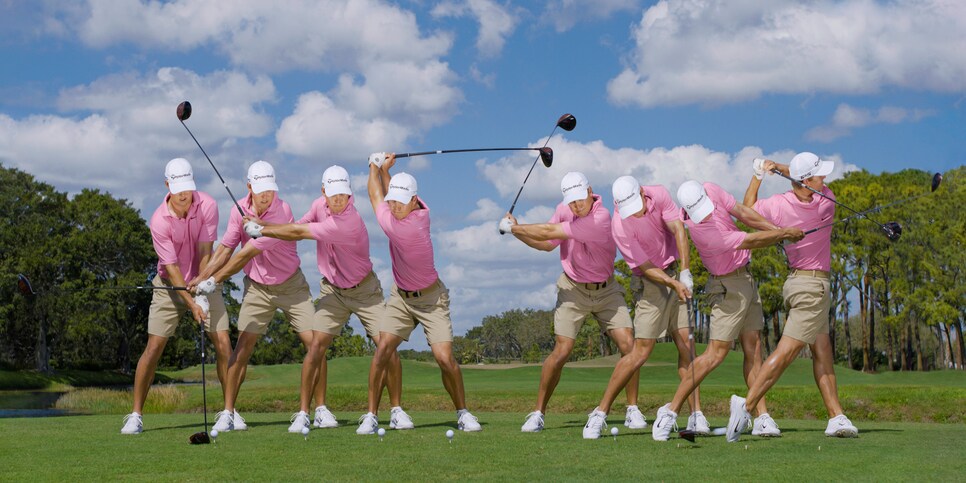 Photographs by Dom Furore
Despite breaking his right arm last season, Pierceson Coody still managed to lead the University of Texas to a national title, then turn professional and win his third start on the Korn Ferry Tour. He was on the cusp of earning his PGA Tour card when he broke the hamate bone in his left hand, but a hot start to 2023—including a second Korn Ferry win in Panama in February—has him closer to living out his PGA Tour dream in 2024.
Coody has already shown he has the mettle and length to compete on the PGA Tour, turning four sponsor exemptions into three made cuts, including a T-14 at the Arnold Palmer Invitational in March. Despite his smallish stature (5-foot-9, 175 pounds), the 23-year-old can crush it. In seven Korn Ferry starts this season, the third-generation professional golfer—father Kyle played on the Ben Hogan and Nike tours in the 1990s and grandfather Charles won the 1971 Masters—is averaging 317.7 yards off the tee. Older twin brother, Parker, who also plays on the Korn Ferry Tour, ranks second at 332.5 yards (through April 23).
"Obviously he and his brother have good golfing genes, but they work hard, they're hungry, and they're constantly on the grind," says Troy Denton, who coaches both Coodys along with Will Zalatoris and Sebastian Munoz. "When you watch Pierceson, he flushes it every time. His swing is money."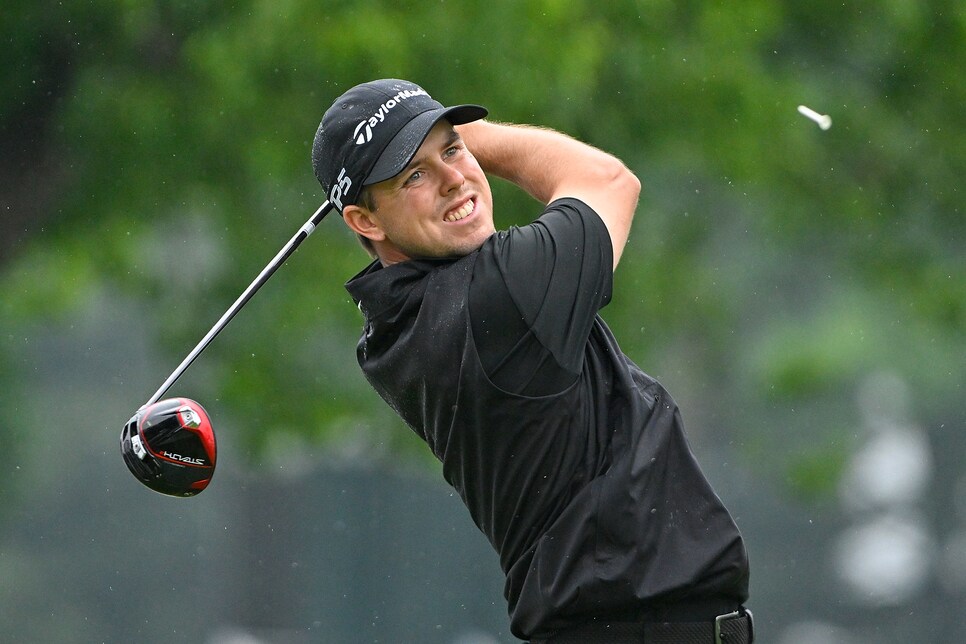 Though Pierceson's ball-striking is elite, he still has the potential to hit it farther, Denton says. Pierceson has a tendency to lock his right hip early in the backswing, causing his arms to lift from his body and restrict the amount of turn he gets. As a result, his transition can get a little rushed. Denton is also trying to get Pierceson to set the club sooner on the takeaway so that he doesn't suck the club inside with too much width.
"The feel of it is that the wrists are hinging about knee-height, but it's more like hip-height," Denton says. "I have him do set, turn and hit drills, so that he can feel the proper set and then make a full, deep turn with the right hip."
To tie it all together, Denton has Pierceson hit balls from a paused position at the top of the backswing so that he can feel his upper body fully coiled— and let it rip from there.
"If he sets it at the top, he feels like he can simply rotate his chest through with a quiet clubface," Denton says. "He doesn't have to rush it. He's going hard at it, but he's hitting the ball hard with his body, not his hands. There's no slowing down or guiding going on."
It doesn't appear as if there's any slowing his path to the PGA Tour, either.
"He's going to get his tour card," says Denton, "and he's going to play good out there—that's a fact."