Instruction
Picking The Right Club At Elevation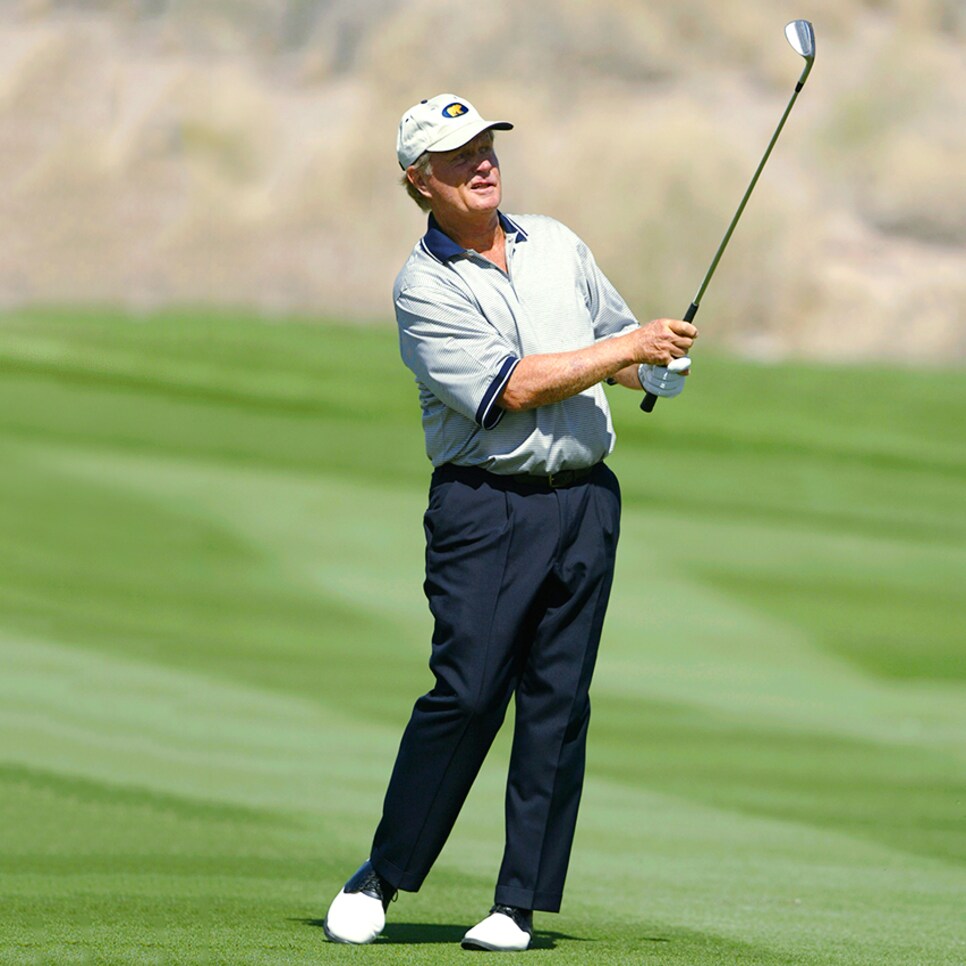 Playing in the mountains is a special experience. Besides the aesthetic pleasure of seeing for miles in many directions, it's thrilling how the ball cuts through the thin air and flies farther than you're accustomed. But if you don't know how to account for this newfound power, you're going to struggle with club selection.
My rule is to subtract 2 percent of the yardage for every 1,000 feet of altitude. The Summit Course at The Club at Cordillera, which I designed in Vail, Colo., is 9,000 feet above sea level, so the holes typically play 18-percent shorter than their listed yardage.
Illustrated here is the 559-yard, par-5 17th. Eighteen percent of 559 is roughly 100, so first calculate that the hole plays 459 yards. But because the tee box is 63 feet higher than the green, the hole plays closer to 450 yards.
That means golfers who normally don't reach par 5s in two might have a real chance to get home on this hole. The lesson: At higher elevations, never be intimidated by the yardage on the card. —With Max Adler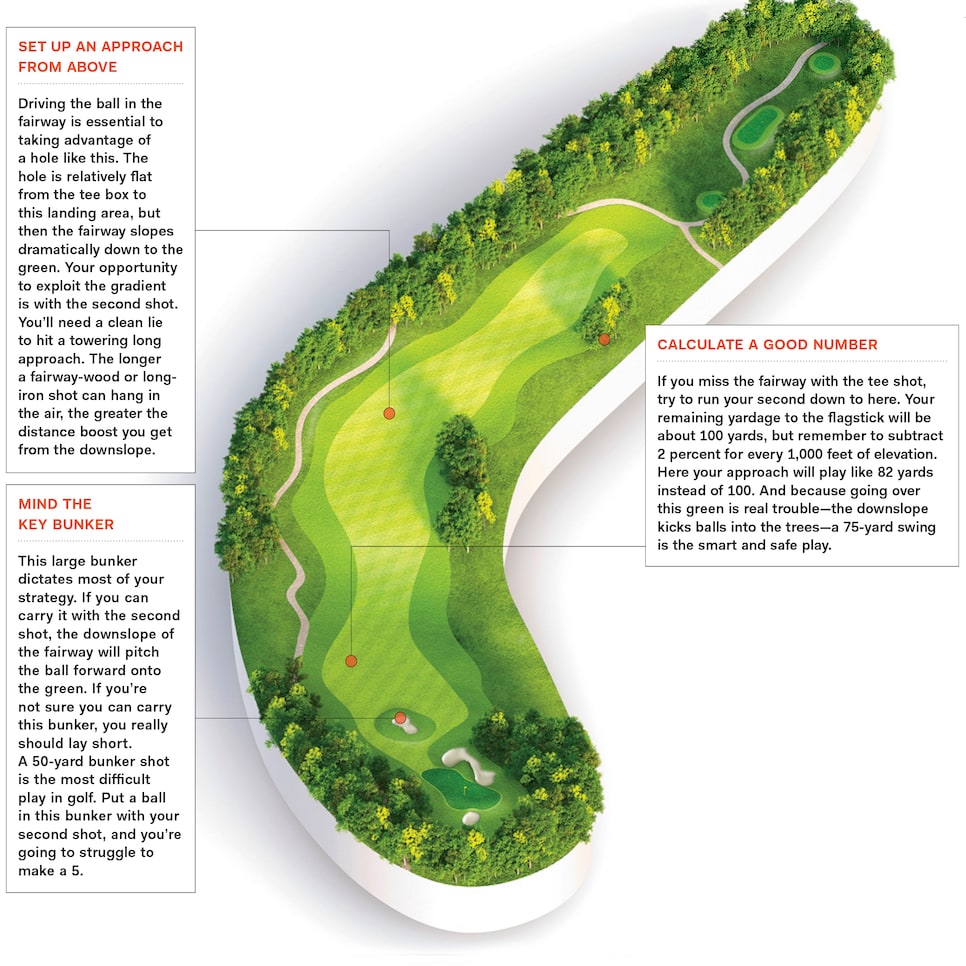 Illustrations by Chris O'Riley
"Your pitch mark shows how far you're really hitting it."
DIAL IN FOR THE DAY
Elevation is a big factor in how far the ball carries, but humidity, temperature and how well you're swinging on a given day also are important. If your irons are flying five yards less than normal, you need to recognize that ASAP and adjust. My trick was for my first few solid approaches, I always paced my pitch mark to a yardage I knew for certain, like the flagstick or front of the green. That let me know if I needed to modify my usual carry distances for the rest of the round.