Course Rankings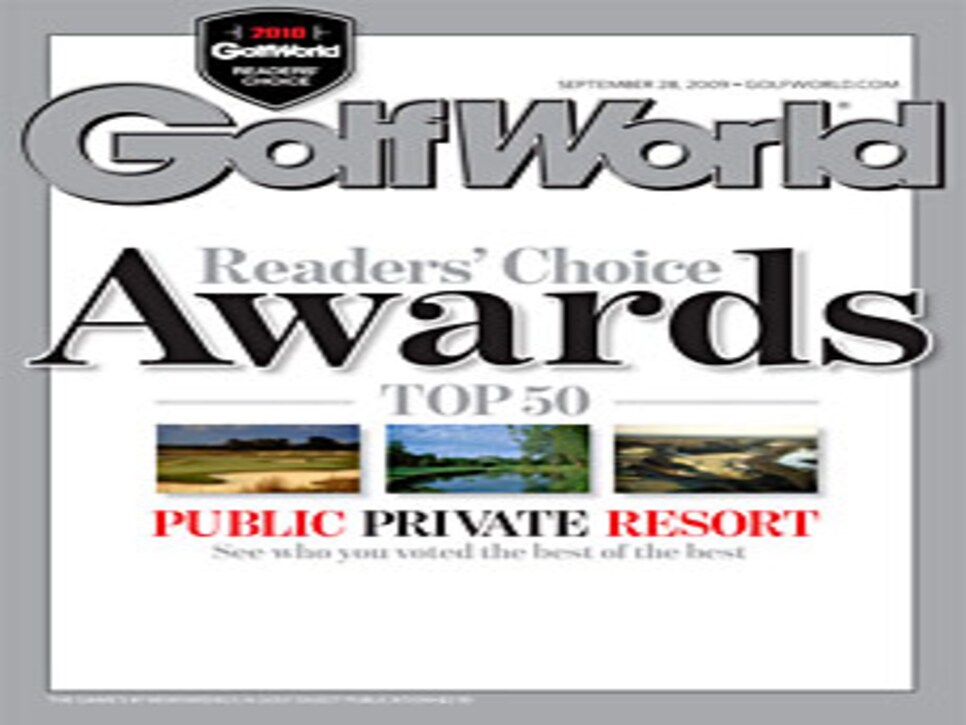 Was the "Best Courses" supposed to be the best courses or just a popularity contest? Hawk writes, "I never understood how some many people could prefer the same flavor of ice cream........." If some didn't, we'd never fill up all the private courses we play regularly. But we do because the taste is different every time. Personally I'd rather have the ratings of the "Best Courses" from your sister publication (Golf Digest); they're not popularity contests and seem to be a little more "scientific".
Hawk says "Personally, Pacific Dunes is my favorite golf course in the United States." Well, personally mine might be Harbour Town. I've played that. But I've never played, Augusta, Pebble, Oak Hill, Pine Valley or some of the rest of Ross', MacKenzie's, Dye's or Nicklaus' masterpieces to personally compare it to. Come on Hawk, I love 'ya, and you've certainly had the opportunity to play far more of the "best" than I have. But let's not have a popularity contest to decide, let's decide the "best" courses the way we have been, and call this the "best courses I've ever played instead." No disrespect meant, look me up next time you're around Boston, I owe you 18 holes and a beer.
Tom, your letter dissects the field of course rankings perfectly. There are two types: A) popular ballots created by reader/golfer surveys, or B) lists built on a specific set of criteria and compiled by editors who may or may not put their thumbs on the scale. (These lists often are supported by panels of evaluators). In the first category:, Golf World's Readers' Choice Awards and many of star ratings on golf web sites. In the second category: Golf Digest's 100 Greatest, Golf Magazine's Top 100 Courses, GolfWeek's classic and modern course rankings, etc.
There are readers who don't want to know what editors think; they want to know what other golfers just like themselves think. Those readers tend to like popular lists. On the other hand, there are readers like yourself who trust only to "expert" opinion on what's best and what's not.
And then there is Hawk--and other individualists like him--who will compile their own lists, thank you very much. I believe there are a lot of us like Hawk, who believe the most important list is one's own. After all, what's the question golfers tend to ask one another most often: "What are your favorite courses?" Or, "If you had one course to play every day, what would it be?" Hawk addressed that last one directly.
But you did not quote the most important part of Hawk's soliloquy, to my mind:
"The primary purpose of a survey such as this is to start a discussion that leads to a full-blown argument, which may or may not lead to all four big mouths taking second mortgages on their homes to finance a trip to the Monterey Peninsula, where they can decide for themselves if that journey to the hold ground was worth all the trouble."
That's when list A meets list B, and you have the most important list: yours.