The Loop
Photo: Tiger Woods' newest fan? His son
Kids following Tiger Woods during a round isn't a new thing. On Friday at the Honda Classic, though, there was one in the crowd who is sure to get the 14-time major champion's attention: his son.
For the first known time, Charlie Axel Woods watched his dad compete at a golf tournament. Here, he is pictured by the ninth green with Tiger's mom, Kultida (right), and an unidentified woman: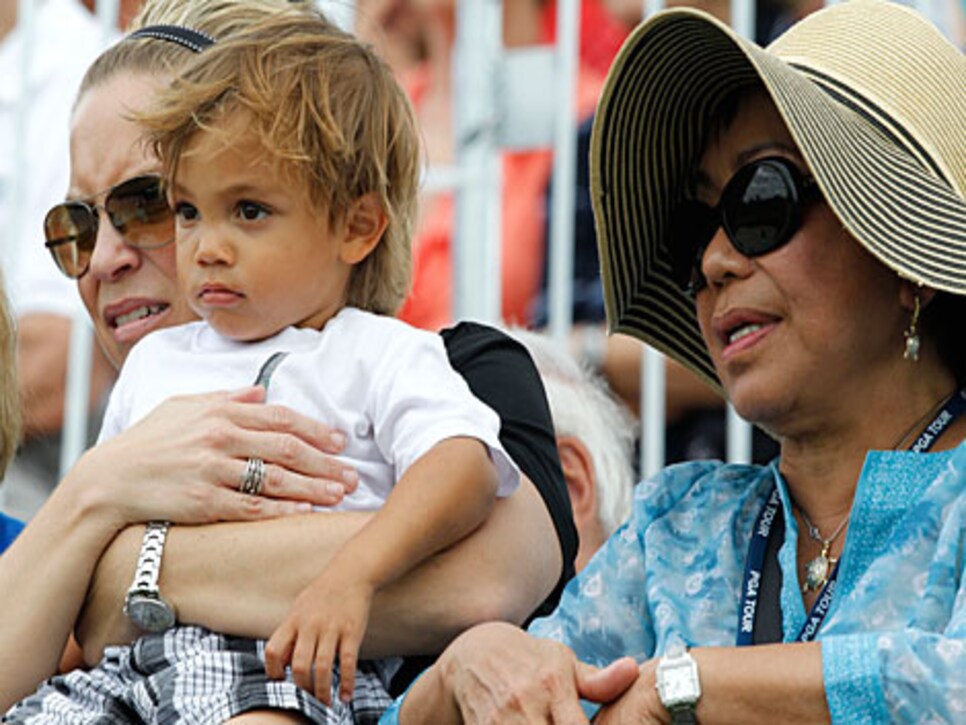 Perhaps the youngster's presence brought dad some good luck. With Charlie looking on, Woods birdied No. 9, his final hole of the day, to shoot a two-under 68 and make the cut.
Woods, who lives in Jupiter, Fla., is playing the nearby Honda for the first time in his career. The former top-ranked player also has a four-year-old daughter, Sam Alexis.