News
Phoenix Open smashes attendances record with 720,000 weekly spectators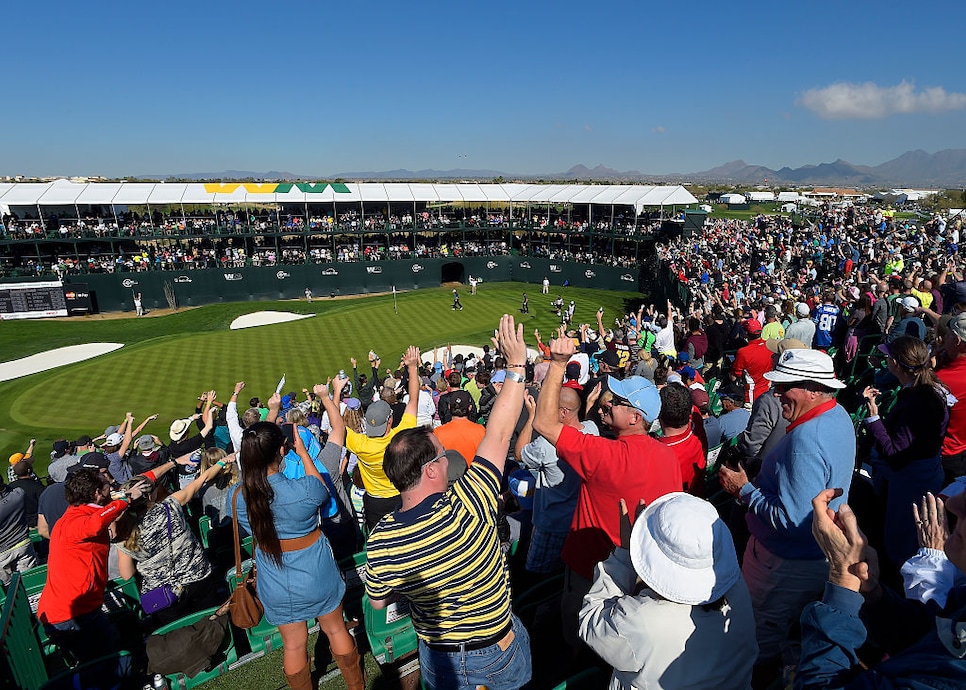 Last week we relayed a story that Waste Management Phoenix Open officials were expecting record crowds at TPC Scottsdale. Though the tournament didn't draw the envisioned 250,000 fans on Saturday, the tournament still demolished both daily and weekly attendance marks.
According to figures posted at the tournament (and captured by the Golf Channel's Will Gray), the Phoenix Open attracted nearly 720,000 fans throughout the week. A number almost 60,000 more than the previous high.
Aside from the weekly record, the tournament set new daily bests on Wednesday, Friday and Saturday. A turnout that didn't go unnoticed by the players.
"Having a big crowd out here is, it's only better for us to have," Rickie Fowler said on Saturday. "Not all the people here know there's a golf tournament going on, there's some people here that they might be doing other things for fun. But, hey, they're in here, they're supporting the tournament."
Of course, when there's a crowd that size, things don't always run smoothly: Fowler was irked on Thursday by catcalls on the 16th hole. However, Phil Mickelson cited the galleries as part of his Saturday success.
It means a lot to me, it's very helpful and very important to my success," Mickelson said. "I think it's been a big instrument in allowing me to get into the round and play and have fun and get out of the technical side, which is what I've been doing the first two weeks."