Illeagle
Philadelphia Eagles rookie denied access to players lot, has to park with tailgaters instead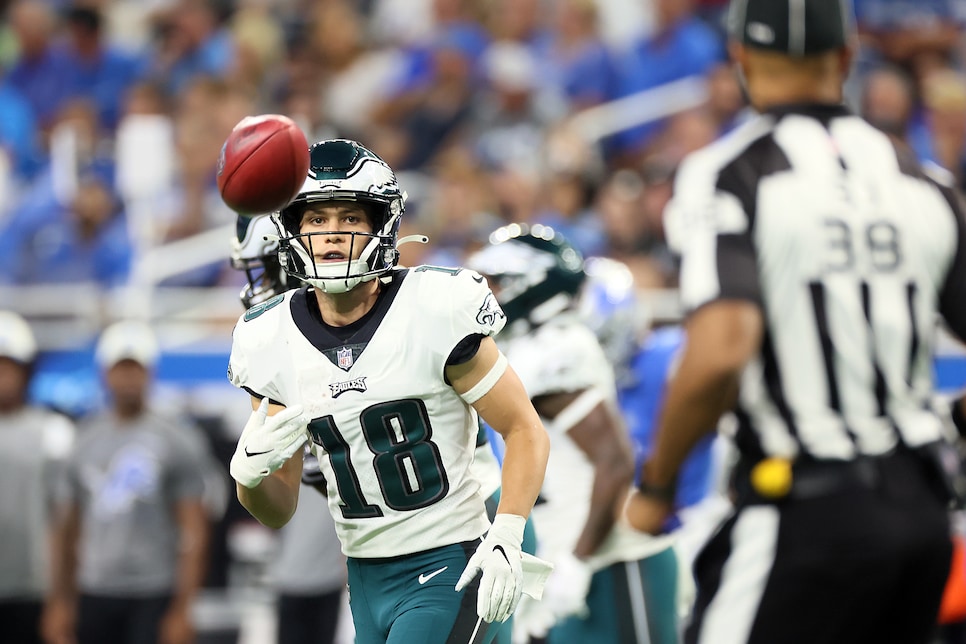 Despite a dominant victory over the Vikings that featured a Jalen Hurts bonanza, not everything was so easy for the Eagles on Monday night. Most notably, punt returner Britain Covey was denied access to the team parking by lot attendants, which forced him to park and walk over with the out-and-about Philadelphia plebeians.
We all know what a hassle it is to find parking near an NFL stadium and walk over lugging the recently consumed food and beer in the pit of your stomach, and rookie Covey had to join in for his first-career professional home game.
That's gotta be a low blow. You just make a roster and yet you're still mistaken for an Average Joe off the street. To make matters worse, Covey wasn't even recognized by most fans in the tailgating section he ended up in.
Eventually, he was identified by a select few and took a few snaps before taking a few snaps.
Covey finished the game with three punt returns for 14 yards and earned his first NFL victory in the process.
There's room to improve—at least in Covey's mind—but a win is a win. As my middle school musical director used to say, "there are no small roles, only small actors."
Could this be a new tradition for Covey? He hasn't lost a game yet in which he had to park away from the team lot and instead venture into the great abyss of tailgaters. Something to think about.