egg-cellent
'Philadelphia Chicken Man' eats entire rotisserie chicken for 40th consecutive day, brings city together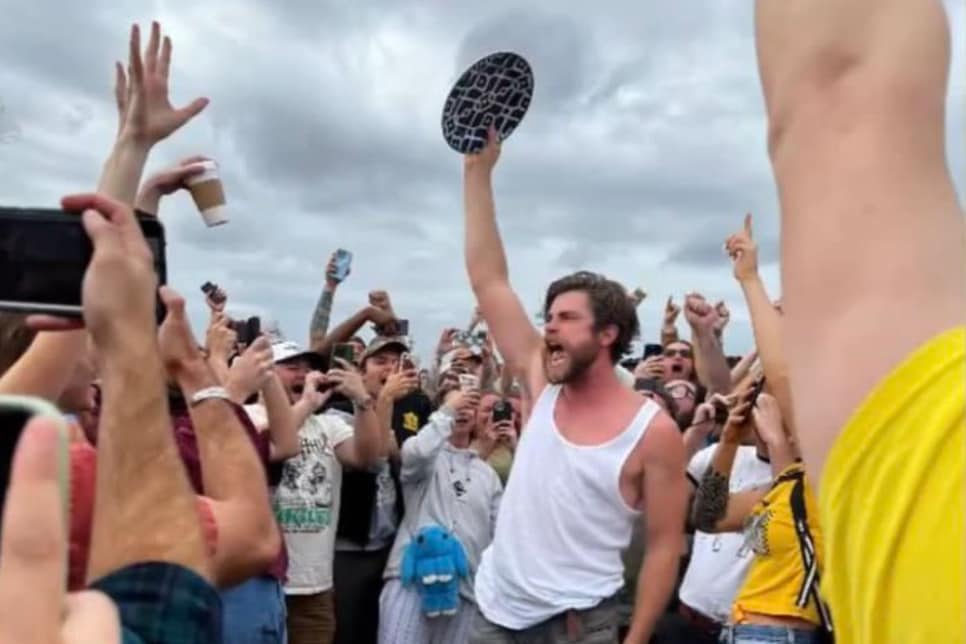 Is it purely achieving a specific goal? Maybe simply doing something out of the ordinary? Or perhaps it's changing what many think is possible? An average individual trying to do something transcendent…
No matter your definition, we can all agree that 31-year-old Alexander Tominsky accomplished something remarkable over the weekend, shifting the paradigm forever.
By day a server at a Philly steakhouse, Tominsky decided that it was time to bet on himself, attempting to eat 40 entire rotisserie chickens over as many days. It certainly wasn't smooth sailing, but over the first 39 days of this marathon, Tominsky did what he set forth to do.
Now, eating 39 rotisserie chickens is one thing. But 40? 40 rotisserie chickens is where we truly separate the wheat from the chaff.
Knowing how important of an ordeal this would be, Tominsky invited the city of Philadelphia to watch him eat this final chicken, of course at that "abandoned pier near Walmart."
After losing to the Houston Astros in the World Series and LAFC in the MLS Cup, one would understand if Philadelphians would skip this event. Two championship losses in the same day. Most cities would never recover.
What if Tominsky couldn't eat the entire chicken? Could the city take another loss of that magnitude in such quick succession?
Well, we'll never have to worry about that as the citizens of Philly showed up in droves and watched the legend chow down in epic fashion.
"I'm no hero, I'm but a man," Tominsky told his devotees. "I ate the chicken. I did the best I can."
It took around two hours for the "Philadelphia Chicken Man" to finish his task, but can you measure such an achievement by the ticks of a clock? It's so much more than that.
This truly is the legend of Rocky for the modern age, an under-the-radar man turning his dreams into reality, fiction into spectacle. What determination and calm under pressure. That's quite a bit of hen-durance.