The Loop
"Phil Was Here": A Barclays tradition continues with Mickelson's latest memorable recovery shot
FARMINGDALE, N.Y. -- At the 2014 Barclays at Ridgewood Country Club, Phil Mickelson hit shots from the same hospitality tent on the fifth hole on back-to-back days. The highlights went viral and prompted the PGA Tour to start a fun "Phil was here" Twitter campaign after someone on Ridgewood's staff spray-painted those words on the spots of astroturf from which Phil played his recovery shots.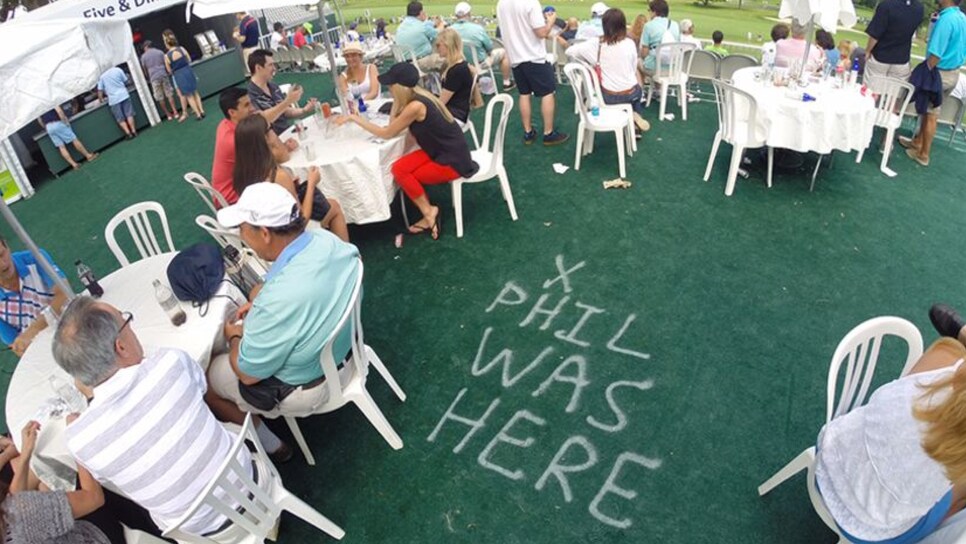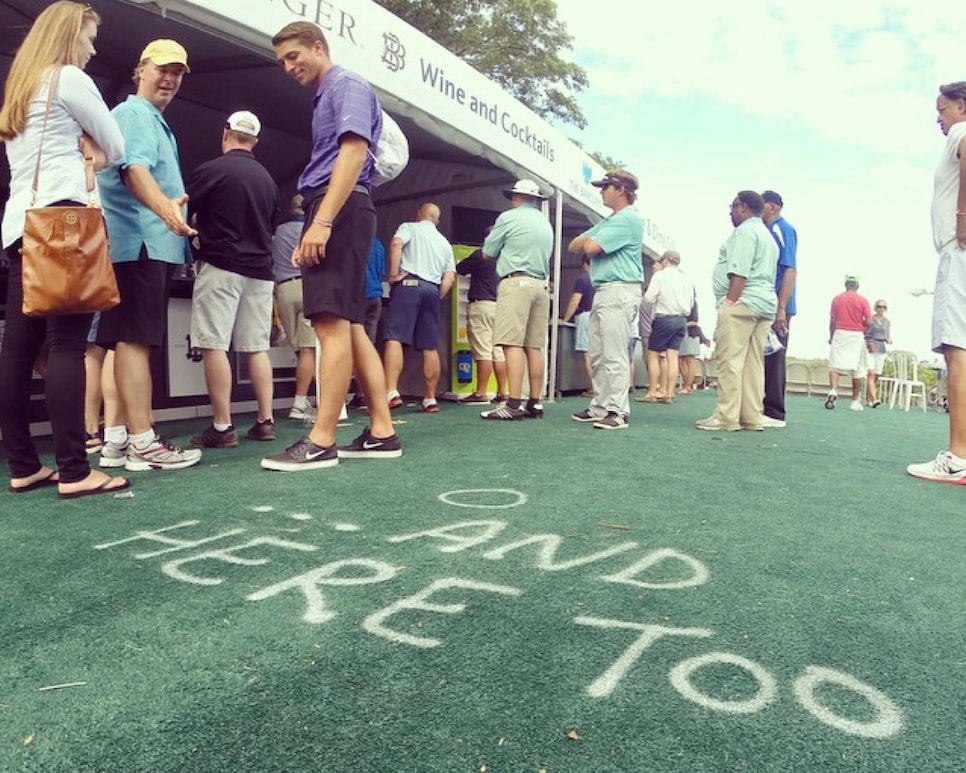 People got really creative in praising Mickelson's magical ability to escape some tough spots:
And in Thursday's opening round at the Barclays, Mickelson added another memorable recovery shot to lore, this time, on Bethpage Black's 16th hole. Well, sort of.
After a drive into the heavy left rough, Mickelson slashed a second shot that went dead right and wound up nearer to the 17th hole. But from about 40 yards -- and barely able to make out the pin with fescue and mounded bunkers in between him and the green -- lefty launched a high flop shot that just landed on the right side of the green and then funneled down to about two feet from the cup, setting up a tap-in par and causing roars from the Bethpage Black crowd.
Unfortunately, there doesn't seem to be video of the remarkable recovery, but here's how it looked on PGA Tour Shot Tracker:


And here's the spot where Phil hit from: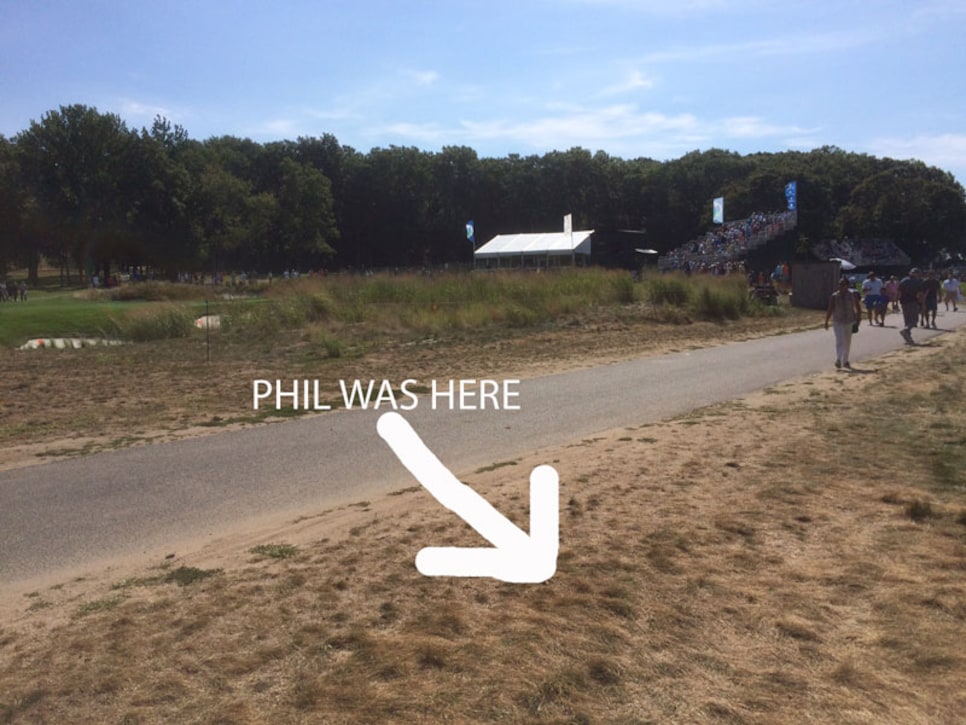 I didn't have any spray paint on me, so that will have to do for now.