The Loop
Phil Mickelson's name evokes 'look of rapture' from potential juror in court case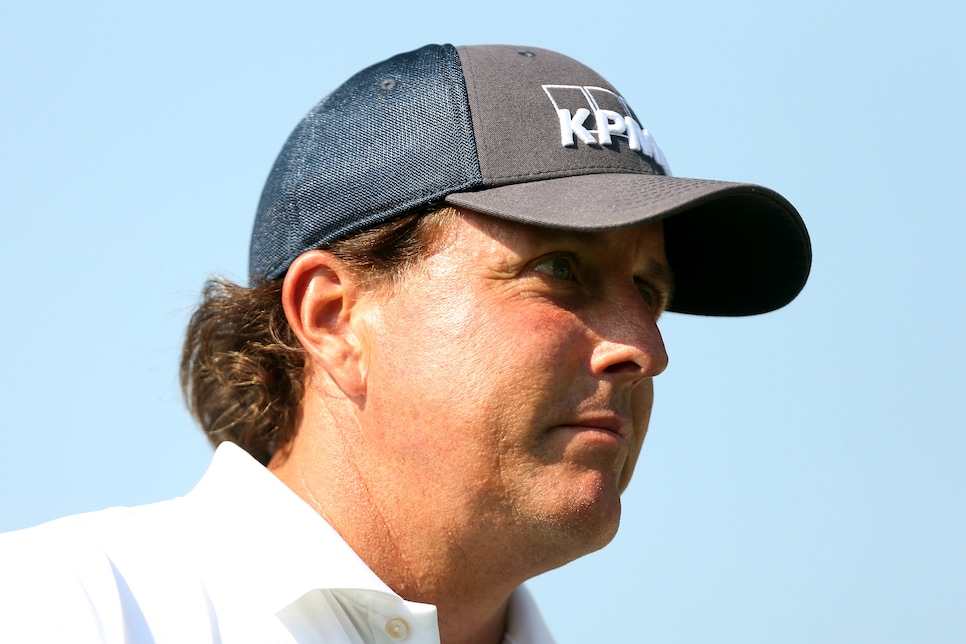 OK, we'll concede that Phil Mickelson is a darling of golf crowds, but capable of evoking a look of rapture, too? Apparently so.
Mickelson is on the potential witness list in the insider trading trial of professional gambler Billy Walters. U.S. District Judge Kevin Castel was questioning potential jurors about their knowledge of Mickelson and whether they could evaluate him fairly, Bloomberg's Patricia Hurtado reported.
One woman replied, "I'm finding it hard, but I'd like to think that I can be intelligent and make my own decision."
"Castel wasn't swayed, telling lawyers that he likes to look into the eyes of potential jurors and read their faces," Hurtado wrote.
"'I'm going to excuse this juror,' Castel told lawyers out of earshot of the potential jurors. 'From my observations, there is an attachment. Mr. Mickelson's name is out there, but this juror impressed me with a different level of reaction. The look of rapture on her face at the mention of his name and her repeatedly saying it wouldn't influence her is enough for me.'"
Mickelson was not accused of wrongdoing in the case, but he was termed a "relief defendant" by the Securities and Exchange Commission and has repaid nearly $1 million in profit he received from trading on information he received from Walters.
Hurtado reported that it is not yet known whether Mickelson will testify in the case.