The Loop
Phil Mickelson's brother, Tim, steps down as Arizona State men's golf coach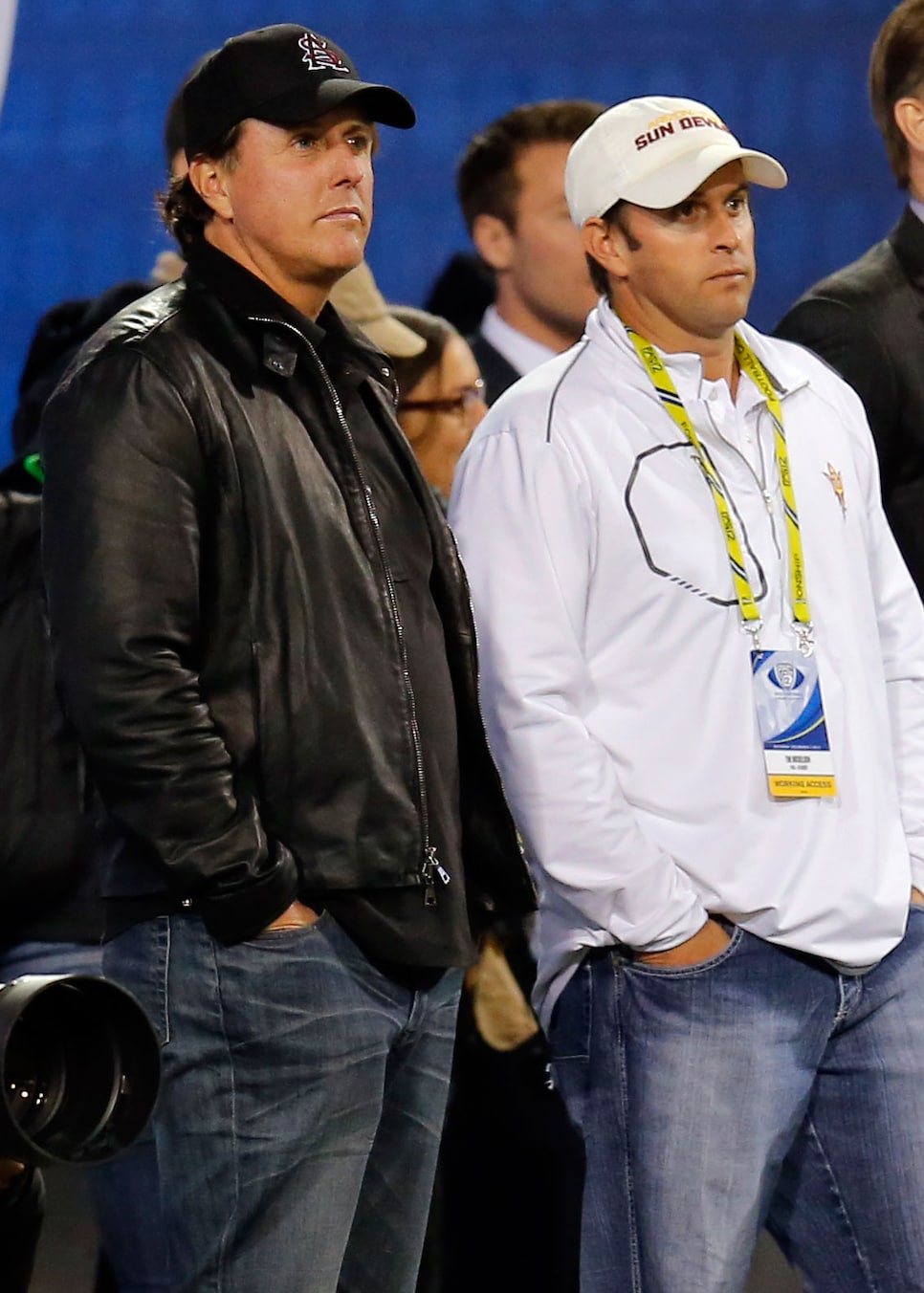 TROON, Scotland — Tim Mickelson says he takes great pride in what he accomplished in his five years as men's golf coach at Arizona State. Before stepping down from the job earlier this week, he had lifted a program ranked 85th when he took over to as high as No. 2, led it to two top-10s in the NCAA Championship, and helped develop of one of the school's all-time best players, two-time Ben Hogan Award winner Jon Rahm. Yet with his original contract having expired after the 2015-'16 season, Mickelson said "it was the best time for the program" to move on.
"I think I'm leaving it in a good position for whoever takes over to continue building on what's been done the last five years," Mickelson told GolfDigest.com.
In the formal announcement of his decision to step down released on Wednesday, the 39-year-old younger brother of Phil Mickelson said he was leaving "to pursue other business opportunities outside college athletics world." Potentially, that could mean staying connected with Rahm, who finished his four years at ASU this spring, graduating with a degree in communications after winning 10 tournament titles during his career and becoming the No. 1-ranked amateur in the world for a time.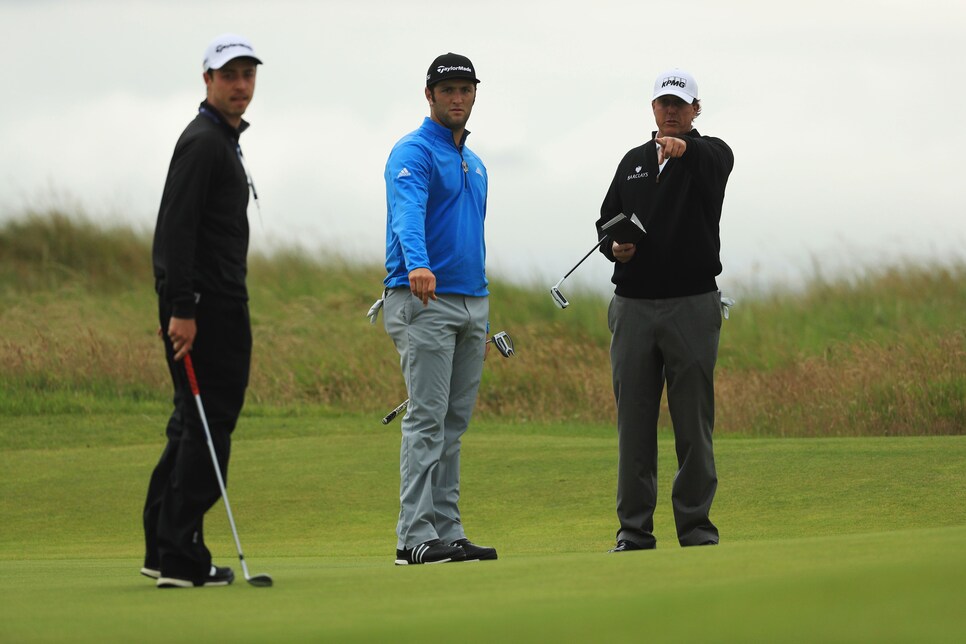 Mickelson accompanied Rahm to Scotland last week in preparation for the Open Championship. He followed him during practice rounds at Royal Troon (one of which Rahm played with Phil Mickelson) and again Thursday as the newly minted pro shot an opening-round 74.
Mickelson said he is not currently working for Rahm nor has he been formally asked to do so. "Jon is the CEO of his own company right now," Mickelson said. "He'll make that decision." However, Mickelson did not rule out the potential for something with Rahm down the road. Mickelson said that he hopes to have more details about his future by the end of July.
Upon turning pro after the U.S. Open, Rahm signed with Lagardere Unlimited Golf, the same management company that represents Phil Mickelson and is overseen by another former ASU coach, Steve Loy.
Indeed, it is not unprecedented for an ASU coach to transition with one of his players as he enters the professional ranks. When Phil Mickelson turned pro in 1992, Loy left the school at the same time to become Phil's manager and start Gaylord Sports, what would become one of golf's most successful managerial firms.