Valero Texas Open
Phil Mickelson finds creek, whiffs, makes 10, likely needs hug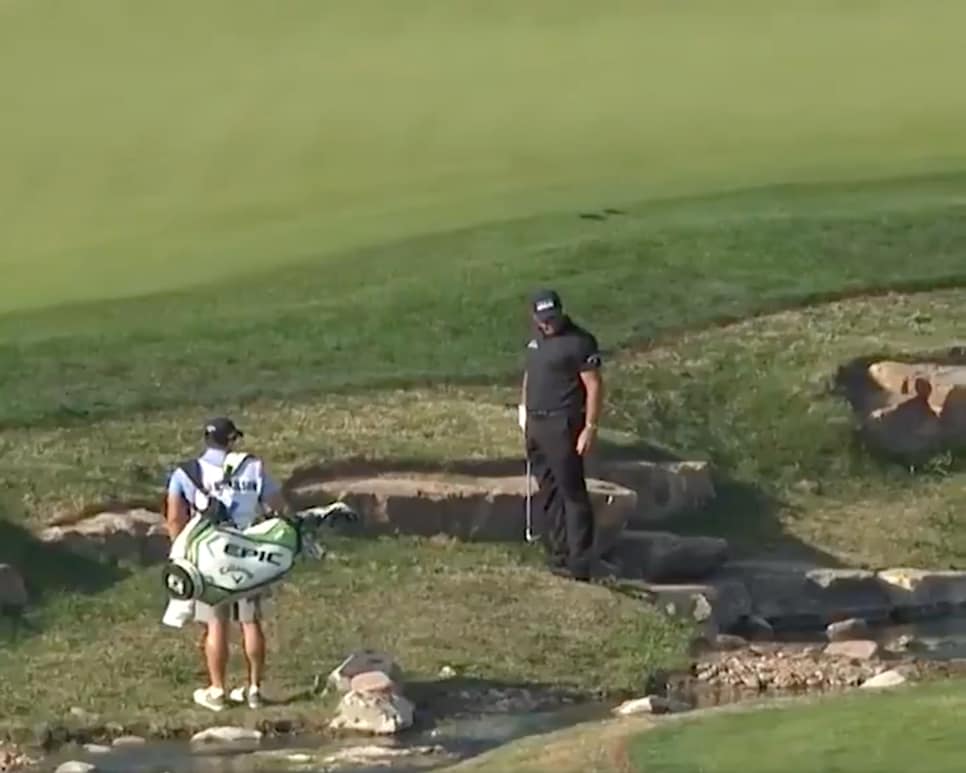 Phil Mickelson has made a career of escaping the inescapable. However, even the most skilled magicians, at times, are unable to free themselves from the proverbial straight jacket.
Yet what made Mickelson's act on the final hole at TPC San Antonio Thursday stunning was not that it failed, but how.
The five-time major winner was already having a rough go of his first round at the Valero Texas Open, two over heading into the par-5 18th. His approach shot finding a greenside creek did not improve matters. That is when Mickelson called upon his wedge, the club that has dutifully served as his magic wand, to attempt to save par. Unfortunately for Phil, the wand apparently ran out of sorcery.
Wedge in hand, Mickelson's fourth from 50 yards fell short of the green, rolling into the penalty area. It stayed dry, giving Phil a chance to salvage the situation. One problem: Mickelson whiffed. Things somehow got worse:
The final damage: A quintuple-bogey 10. It matched Mickelson's second-highest score in his tour career. Given this is his 640th start, that's a heck of a lot of holes.
Mickelson finished with a seven-over 79, with only three players lower than him on the board. If there's any solace he'll at least have the chance for some extra reps at Augusta National, which is certainly not the worst of fates. Conversely, if Mickelson can be betrayed by his short game, there's no help for the rest of us.