The Loop
Phil Mickelson sounds off on PGA Tour after Tour Championship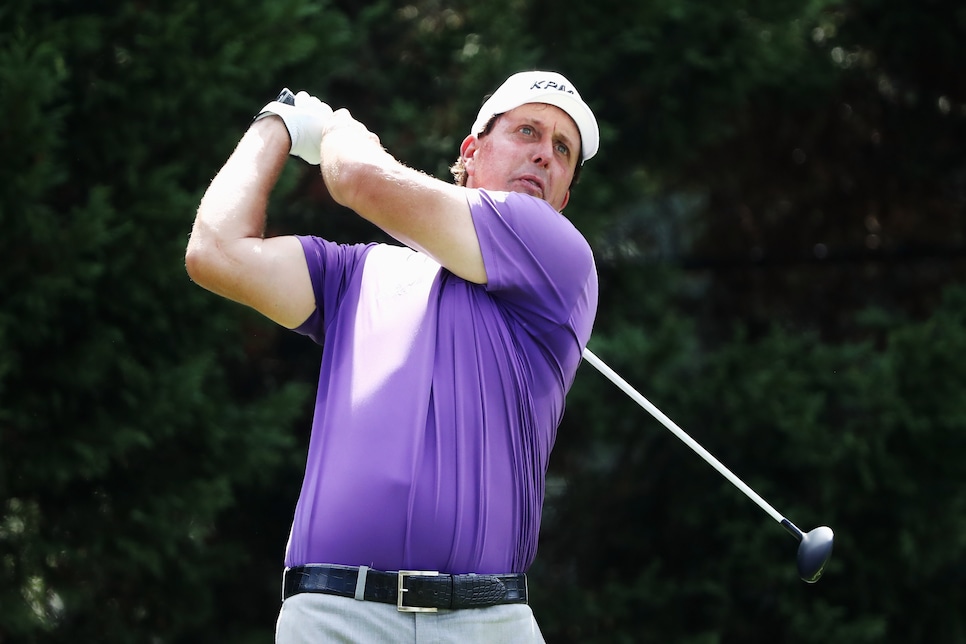 ATLANTA -- Give Phil Mickelson this: he's not afraid to air his opinion.
Mickelson, who wrapped up his Tour Championship week with a final-round 66, made it clear that the tournament was not his priority in Atlanta. Rather, Mickelson -- who will be making his 11th consecutive Ryder Cup appearance next week -- used East Lake as preparation for Hazeltine, testing out new driver shafts throughout the event.
"Well, I've won two Tour championships, and I've only been a part of two winning Ryder Cups. I'd like to be a part of a third," Mickelson said on Friday. "So I'd rather -- not to diminish this, but I'd rather win next week. I think that's a little bit -- for me, at this stage in my career, it means a little more to me."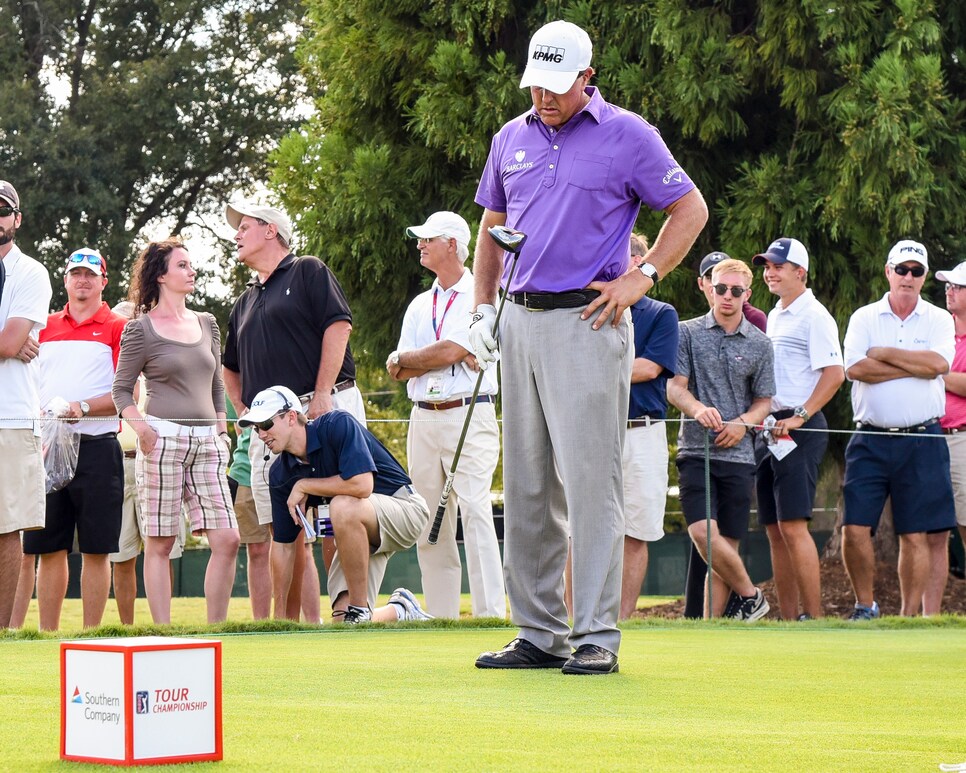 Mickelson also commented on the course's rough; mainly, that it was some of the toughest he's seen in quite some time. Following his finish on Sunday, Mickelson again brought up the course's high grass.
This time, in not so pleasant manners.
"I'm going to point something out," Mickelson said, unprompted. "This is a great example of the disconnect that we have on the U.S. side because the Tour doesn't own the Ryder Cup, let's say, or doesn't work in conjunction with the PGA of America.
"The European Tour would never have the setup be so different the week before the Ryder Cup. If we were in Europe and they were going to set up the course a certain way, the week before they would set it up a certain way. We're not going to have rough like that -- this is the worst rough I've seen in years. We're not going to have that rough next week. Why the Tour set it up so differently from what we're going to have next week is a lack of communication and working together. It's those kinds of details that we have to sort through as a unit to bring out our best."
Mickelson finished last in driving accuracy on the week, hitting just 20 of 56 fairways.
Out of the 30 player field, only eight entered as U.S. Ryder Cup members. The Ryder Cup begins on September 30th.