News
Phil Mickelson skipping U.S. Open, Bubba Watson takes care of heckler and Peyton Manning plays with President Trump: Dew Sweeper for June 5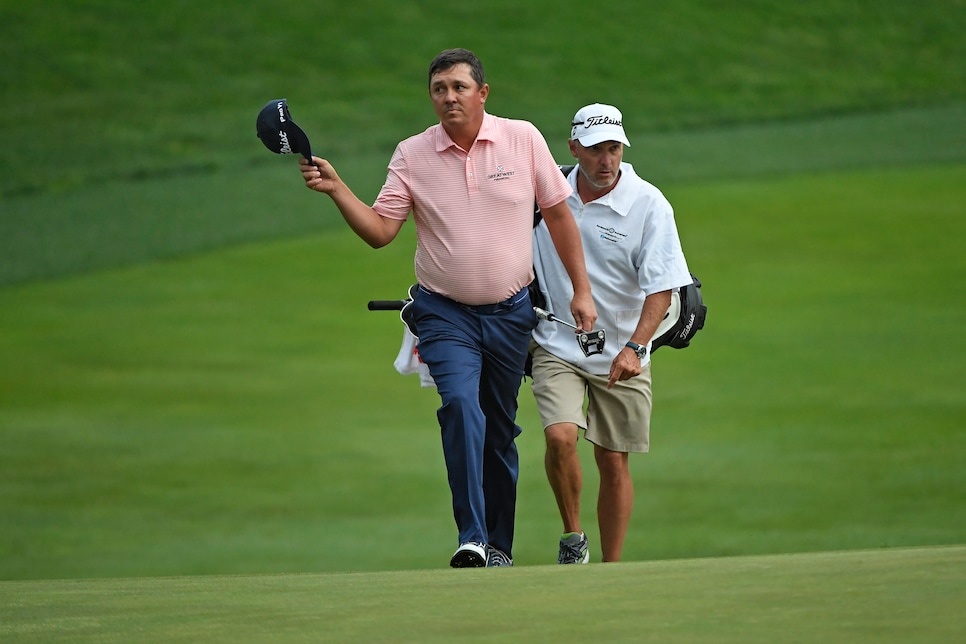 Welcome to the Dew Sweeper, your one-stop shop to catch up on the weekend action from the golf world. From the professional tours, trending news, social media headlines and upcoming events, here's every golf-related thing you need to know for the morning of June 5.
Two weather delays and a Saturday 77 couldn't slow down Jason Dufner, who won the Memorial by three over Rickie Fowler and Anirban Lahiri. Dufner, who owned a five-shot advantage heading into the weekend, had seven birdies in the final round, but it was a 30-foot par putt on the 18th that sealed the deal for golf's imperturbable soul.
"I always take a lot of pride in kind of being a fighter, trying to come back," said Dufner, who began the day four behind.
The comeback puts Dufner in rarefied territory: only Kenny Knox fired a higher third-round score in a non-major event and won, carding an 80 in the 1986 Honda Classic. Proving it's always the quiet, seemingly indifferent ones that turn out to be cold-blooded assassins.
Bubba destroys heckler with simple gesture
Bubba Watson has a mammoth following on tour; nevertheless, boo birds abide by no bounds. Such was the case on Saturday in Dublin, as an unruly spectator rained profanities in Bubba's direction on the 18th hole.
But rather than engage in a hostile exchange, the two-time Masters champ dismissed the knucklehead with a stunning -- and tad sarcastic -- curtsy:
"I'm taking a guess, he wasn't drinking water like I was all day," Watson said. "I don't mind a heckler, but when kids are around and stuff, you try to be quiet about it if you're going to use the wrong language."
Let that be a lesson, kids. Actions speak louder than -- and occasionally silence -- words.
Mickelson skipping Erin Hills
The U.S. Open has long been the Holy Grail for Phil Mickelson, a sacred vessel that's remained just out of reach. That quest will continue for another year, as the soon-to-be 47-year-old will miss this year's tournament at Erin Hills to be at his daughter's high school graduation.
"Obviously, it's a tournament that I want to win the most, and it's a tournament -- the only way to win is if you play and have a chance," Mickelson said after Saturday's round at the Memorial. "But this is one of those moments where you look back on life, and you just don't want to miss it. I'll be really glad that I was there and present."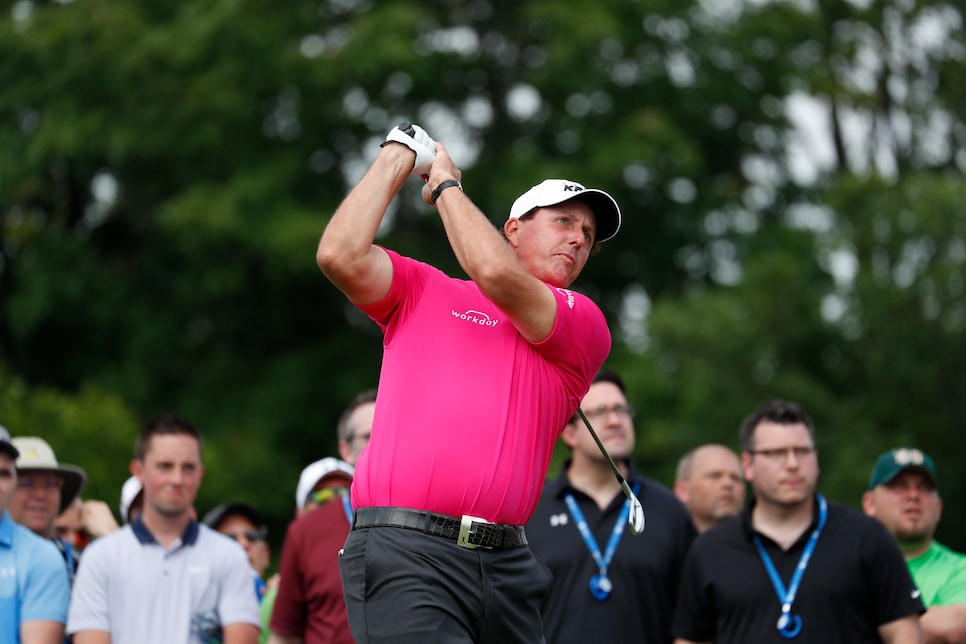 Mickelson infamously has six silver medals at the event, the last runner-up in 2013. The past three years have produced little of merit at the U.S. Open (T28-T64-CUT); combined with just two top 10s in 2017, the five-time major winner wasn't envisioned as a contender at Erin Hills. Nevertheless, given Mickelson's relationship with the tournament -- along with his stature in the game -- it's an absence that will be felt.
But before you close the door on his chances at the U.S. Open, the USGA does return to Shinnecock next summer, a venue where Mickelson finished -- you guessed it -- second in 2004.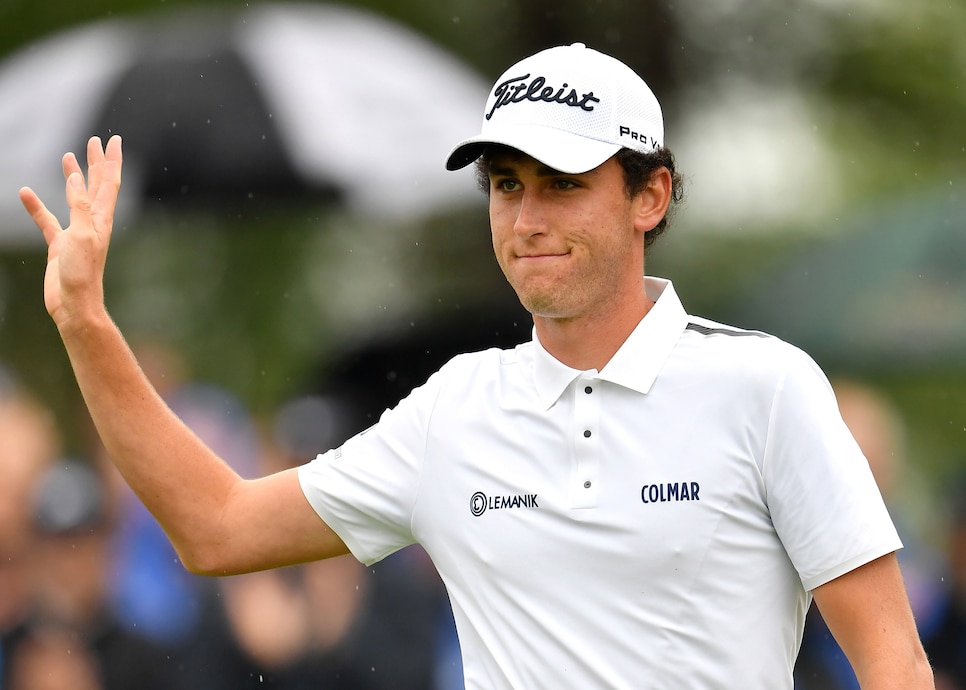 20-year-old earns W on Euro Tour
Stop if you've heard this before: a fledgling star earned his breakthrough win over the weekend. What used to be a phenomenon has become status quo in golf, evidenced this time in Sweden. Renato Paratore, all of 20 years old, is the sport's newest fresh face, capturing the Nordea Masters by one shot over Chris Wood and Matthew Fitzpatrick.
Paratore, who earned his tour card at 17, hasn't had a particularly strong campaign, posting only one top 15 in his previous 18 starts. But he made pars on his final three holes while Wood made of mess of Barseback Golf and Country Club's final hole, giving Paratore his inaugural victory on tour.
Most observers don't view Paratore in the same pedigree as other European young guns like Fitzpatrick or Spain's Jon Rahm; in 83 previous starts, the Italian player had missed 35 cuts. Conversely...HE'S 20 YEARS OLD! Expect to see Paratore's name on a leader board or two this summer, and the many, many more that will follow.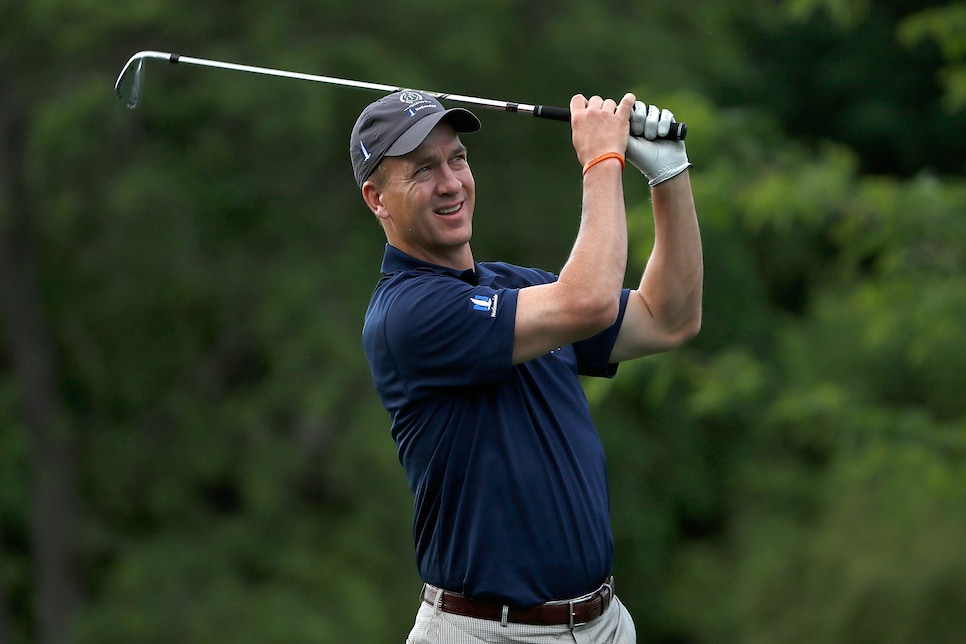 Peyton tees it up with Trump
Donald Trump recorded his 23rd visit to one of his golf properties as president on Sunday, this time bringing a special guest. According to several reports, Peyton Manning played with POTUS at Trump National Golf Club in Sterling, Virginia, and visited the White House later in the day.