The Loop
Phil Mickelson shows the easiest way to heal a strained oblique muscle is shoot a 68
HUMBLE, TEXAS -- Looks like Augusta National's injured list just got shorter. In the wake of a bogey-free, four-under-par 68 to open the Shell Houston Open, Phil Mickelson was -- ironically -- at pains to emphasize the significant improvement in the oblique muscle strain that caused him to withdraw from San Antonio last week.
"I feel a lot better," claimed Mickelson after his four-birdie effort at the Golf Club of Houston. "Instead of feeling hurt, it just felt sore. And today I didn't even think about it, which is nice. Last week I was worried about the Masters. But it has healed a lot quicker than I thought it might. I felt great today."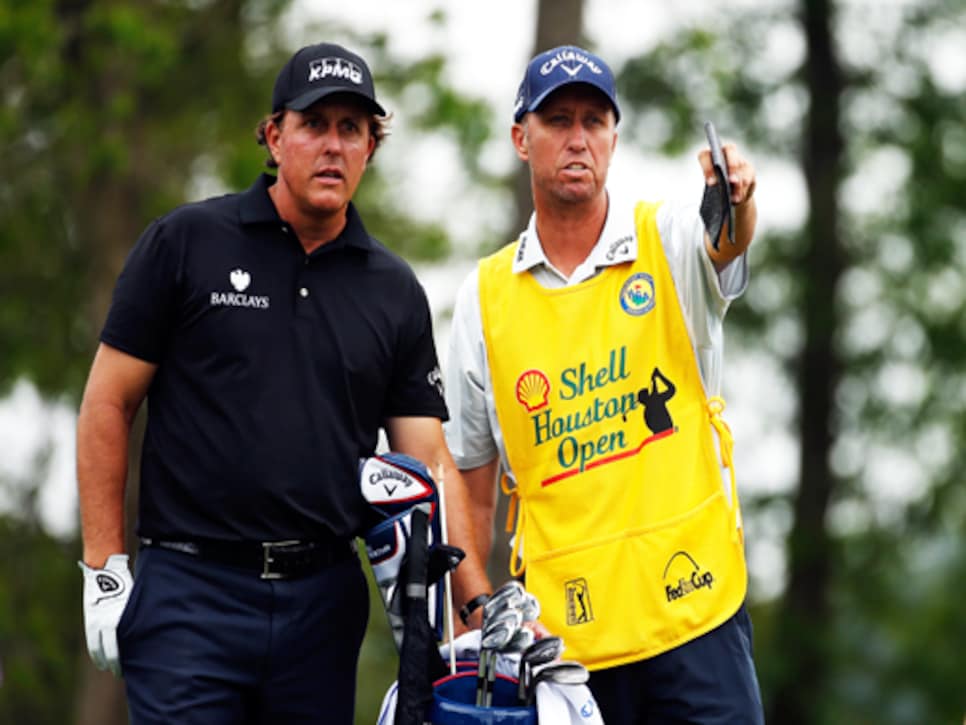 The 43-year-old Californian had good company too. Playing in the same threesome with Webb Simpson and Keegan Bradley, the three members of the 7:50 a.m. starting time went all 18 holes without dropping a single shot.
"It was the first time I remember that happening in my career," Mickelson said. "It was such a fun day. We probably wanted a few more birdies, but to not make any bogeys in a group is pretty special."
Even as Mickelson was enjoying the short-term buzz that comes with a sound start to a tournament he won in 2012, his competitive instinct was wandering further ahead. Specifically, to Augusta National and the imminent opportunity to win what would be his sixth major title and fourth green jacket.
"One of the things I really worked hard on today was staying focused on each shot," he said. "I did have to back away a few times when my concentration wandered. But, generally, I kept my focus, which is something I've struggled with this year. I needed to play here this week and really challenge myself in that regard to give myself the best chance for next week."