The Loop
Photos: Whatever they're paying these guys, it's not enough
We love the Asian swing of the golf season. Not necessarily because of the golf and definitely not because of the time difference. But oh, those elaborate pre-tournament promotional photo shoots. They are unintentional comedy at its finest.
Last week, Rory McIlroy played Chinese drums and this week, he played dress up with several of the world's top players in advance of the WGC-HSBC World Champions in Shanghai. These guys must be getting a lot of money to play along. Here's a group shot of them posing for what could pass as a scene from a movie that's a cross between "Harry Potter" and "Lord of the Rings":
As usual, Jason Dufner steals the show. He's that guy on the left who looks about as thrilled as a kid sitting through an agronomy lecture. In fact, let's focus a little more on the PGA champ.
Here, Dufner has his game face on as he takes direction from someone while Phil Mickelson kneels (Side note: Mickelson looks very convincing as a sorcerer with that all-black outfit):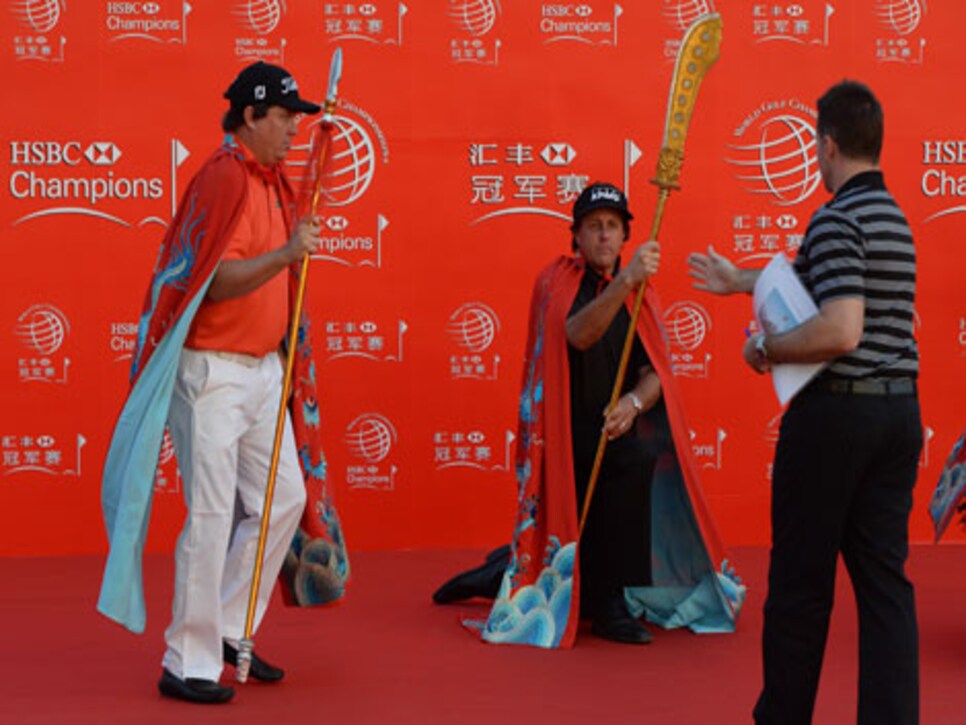 Then there's Dufner offering a little smirk (Side note: McIlroy looks evil):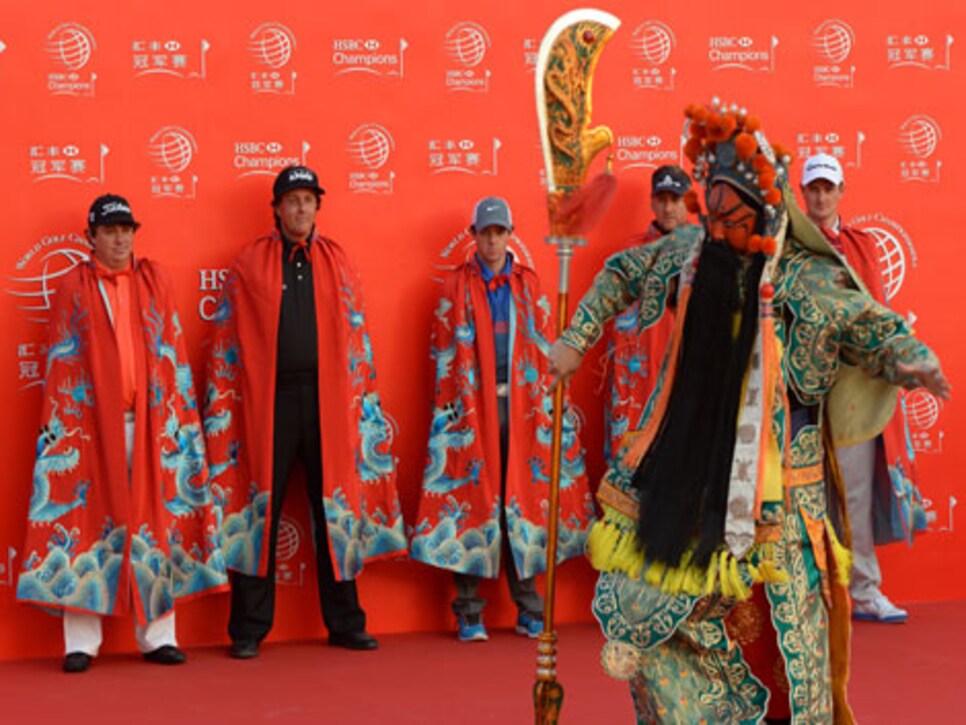 Dufner and the gang surround defending champion Ian Poulter, as if they are fanning the reigning WGC-HSBC king or about to attack him for his throne: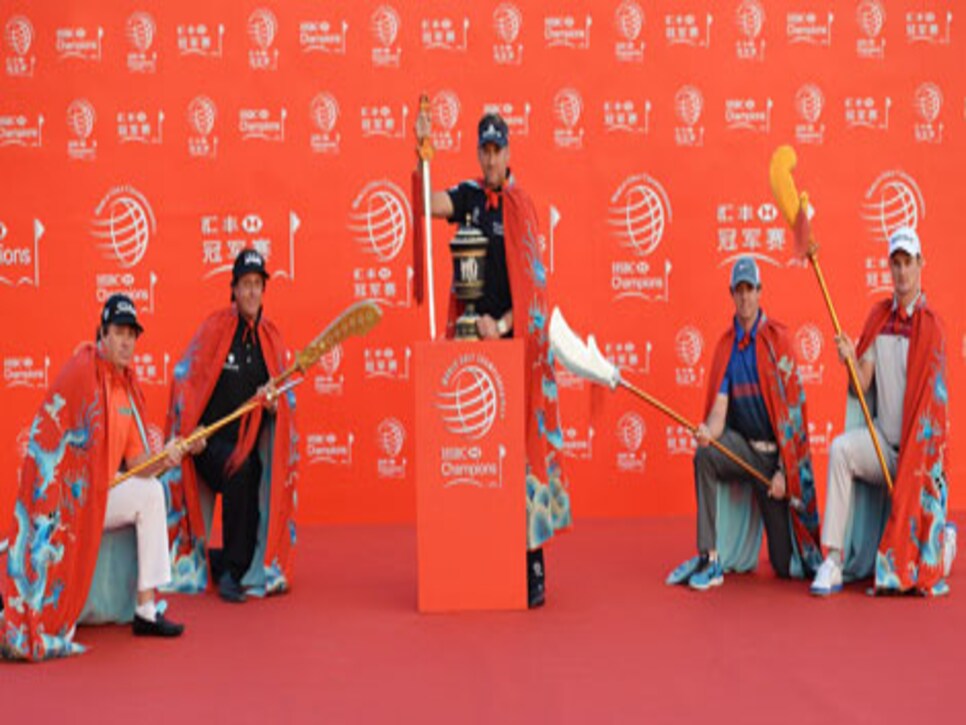 Then Dufner ATTACKS! Well, sort of: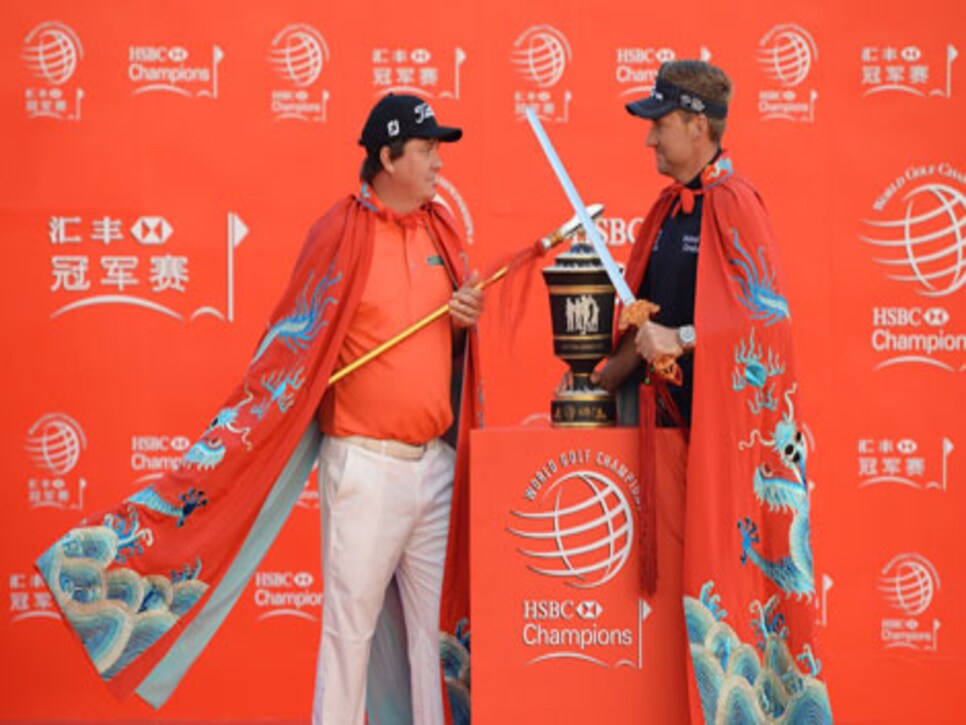 And finally, Dufner flashes his trademark ear-to-ear smile: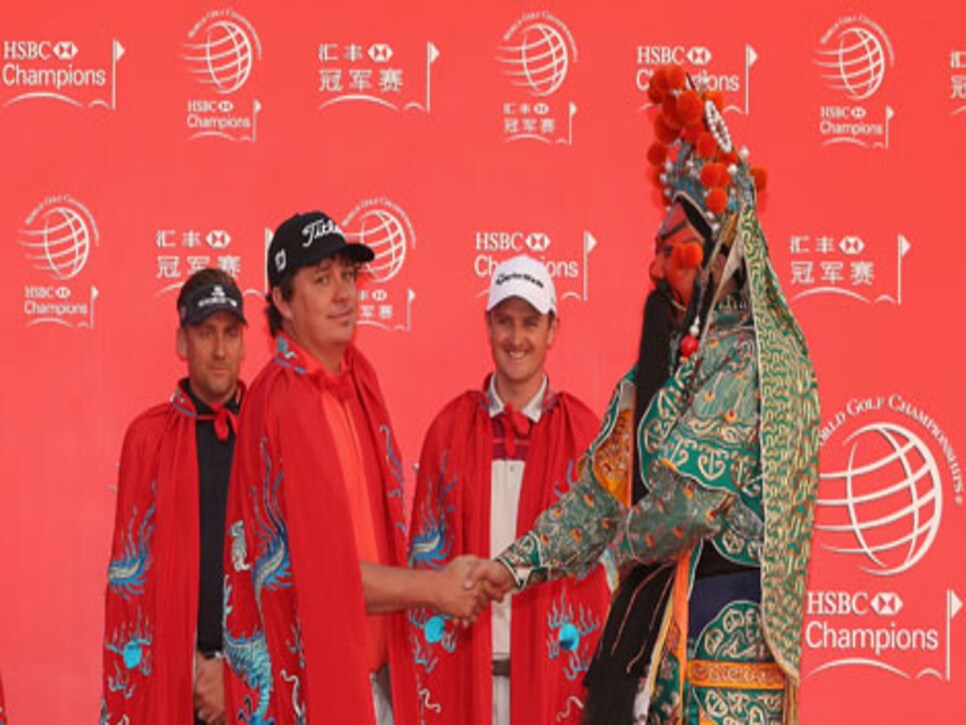 The PGA Tour heads back to the boring United States for the McGladrey Classic next week, but some of the big names, including Tiger Woods, will head to Turkey for the Turkish Open. Let's hope the cameras are rolling.