Phil The Thrill: Mickelson's popularity is unmatched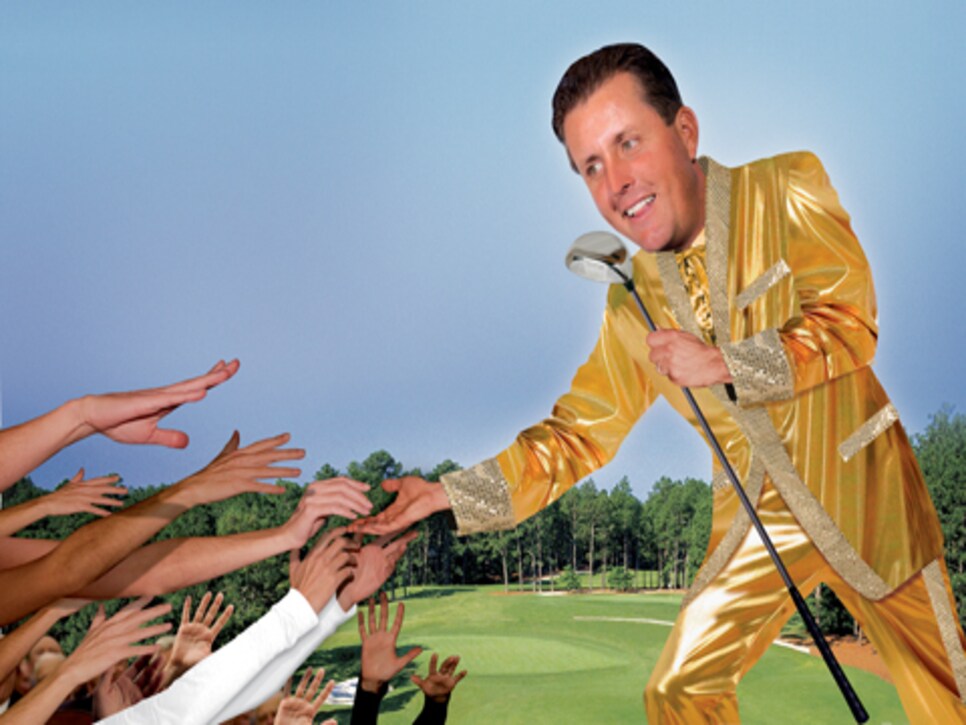 Goodtouch: "Serious" golfers respond to Lefty.
No. 1 Tiger Woods holds a big lead over No. 2 Adam Scott and No. 3 Phil Mickelson in the World Golf Ranking, but "serious" golfers still love Phil best. That's what Golf Datatech learned by surveying 1,000 golfers who play more than 15 rounds a year. Asked to name their three favorite professional golfers, 77 percent picked Mickelson, and 74 percent mentioned Woods. That's a 67-percent increase in Mickelson's mentions versus last year. Mickelson was selected "single favorite golfer" by 30 percent of the respondents. Woods was picked by 15 percent, Fred Couples by 7 percent. "No Favorite" got 17 percent of the votes.