PGA Tour
Phil Mickelson won't compete in the Players Championship as hiatus continues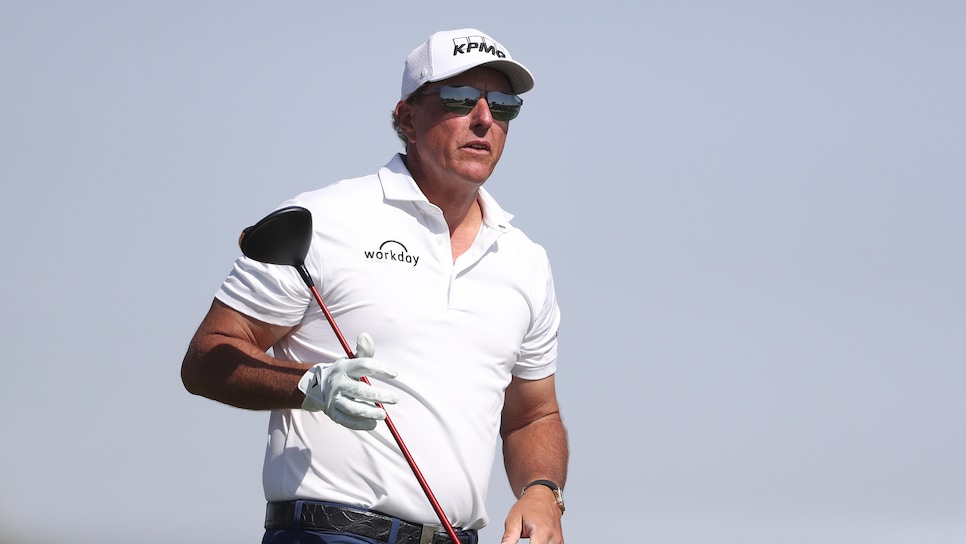 Phil Mickelson will not play in next week's Players Championship for the first time since 2003 as his hiatus from competitive golf continues.
The PGA Tour released the official field for its flagship event on Friday afternoon and Mickelson was not listed. The six-time major champion has been dealing with blowback from a November interview that went public in February. In that interview, he told golf writer Alan Shipnuck that he recruited lawyers to draft up the rumored Saudi-backed golf league as a leverage play against the PGA Tour, which he referred to as a "dictatorship." He also acknowledged the Saudi government are "scary mother****ers."
"I know I have not been my best and desperately need some time away to prioritize the ones I love most and work on being the man I want to be," the 51-year-old wrote.
Mickelson won the Players in 2007 but does not have a top-20 finish in his last 13 starts at TPC Sawgrass. He has flirted with skipping the event before and has spoken openly about his less-than-flattering opinion of the Pete Dye layout. It is not clear whether Mickelson will play in next month's Masters, where he is a three-time champion. His last appearance on the PGA Tour came in January at the Farmers Insurance Open, where he missed the cut.
The Players field will feature each of the top 25 players in the World Ranking and promises to be the strongest field of the year thus far.